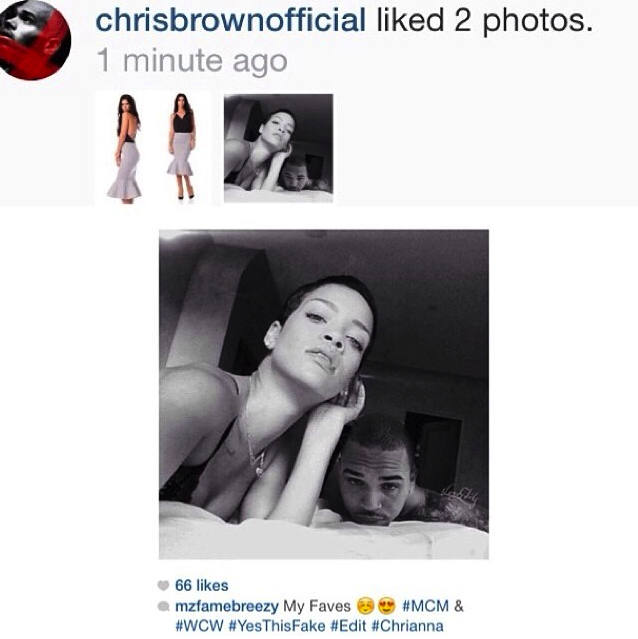 Photoshopped fan pic of Chris Brown and Rihanna together
A fan of singer Chris Brown photoshopped a pic together, merging images of him and on and off again girlfriend Rihanna. The photo was posted online, Brown saw it and clicked "like" on the photo. Many of his fans and Rihanna's interpreted it as Brown wanting her back, after she has been trying to get him back behind the scenes.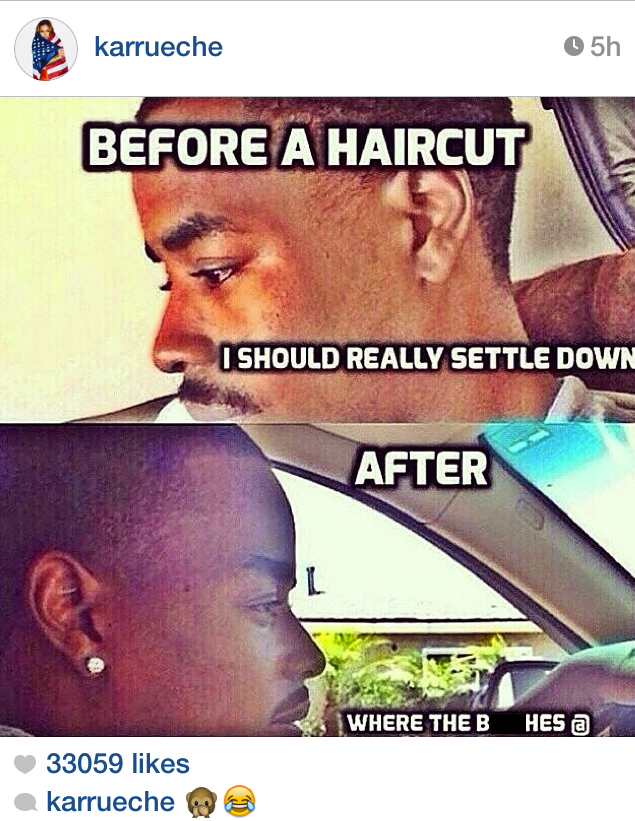 Meanwhile, Brown's girlfriend, Karrueche Tran, who stuck with him during his incarceration, posted a photo
The photo shows a man before he gets a haircut stating he should commit to his girlfriend. The second photo shows the same man after a haircut on the prowl saying "Where the b****es at."
Side Bar: Why do some black men feel self-conscious and incomplete without a weekly trim. There's nothing wrong with having a little afro. It's quite cute. There's nothing wrong with shaving one's head bald either. It's just hair. It doesn't make or break anyone.