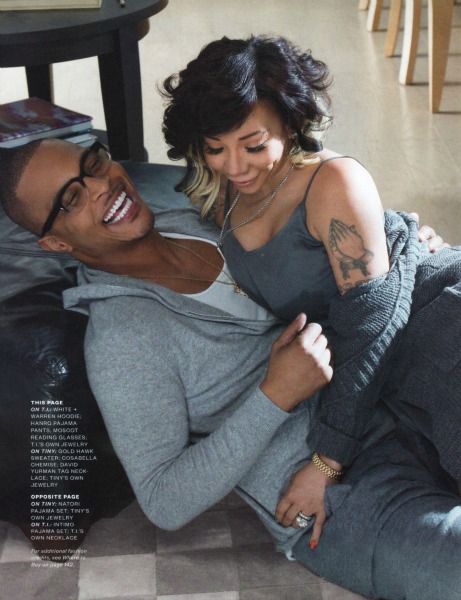 TI and Tiny
Unfaithful rapper TI, who has been cheating on his long suffering wife, Tiny, with rapper Iggy Azalea, side chicks and groupies, had the nerve to slam his spouse on a radio show over her friendship with boxer, Floyd Mayweather.
Reports coming out of Georgia state he has abandoned his wife and kids to live in a mansion in Buckhead, the most expensive area in Atlanta, that he has turned into a bachelor pad…even though he is married. Reports also indicate TI impregnated a side chick - all while hypocritically trying to play Cliff Huxtable (Cosby Show character) on his reality show "The Family Hustle." You are not Cliff Huxtable.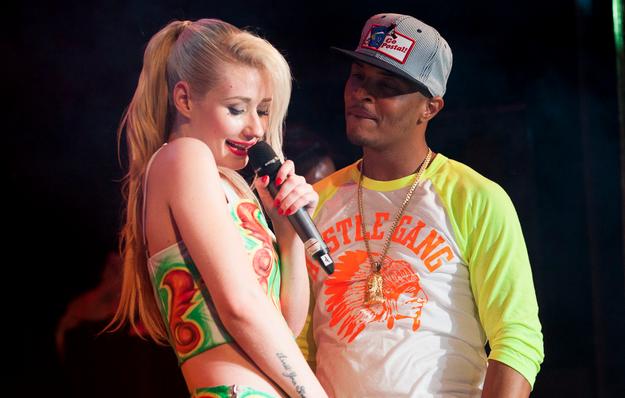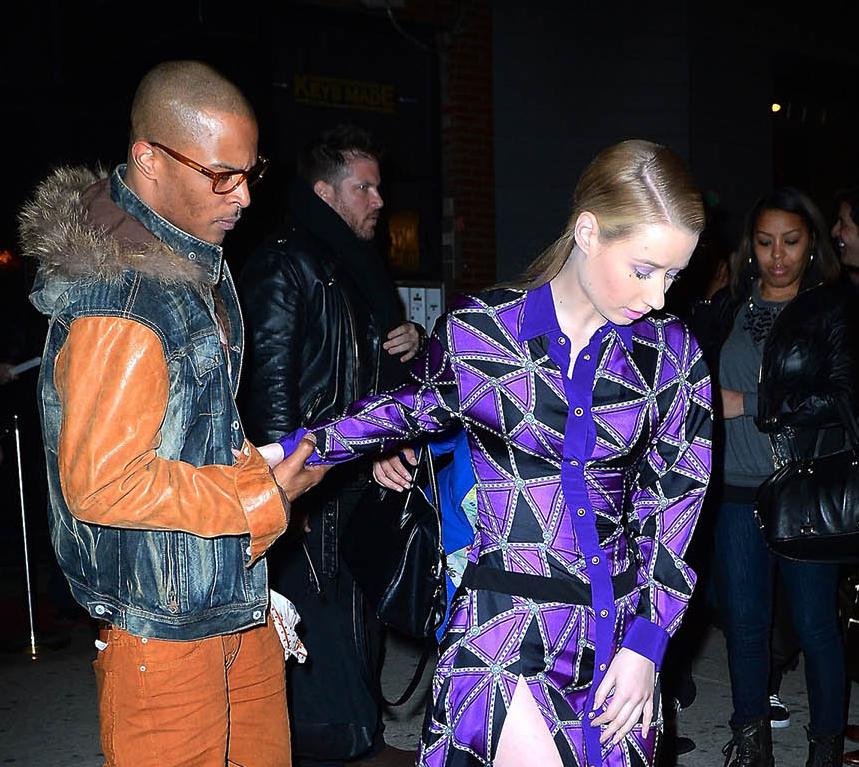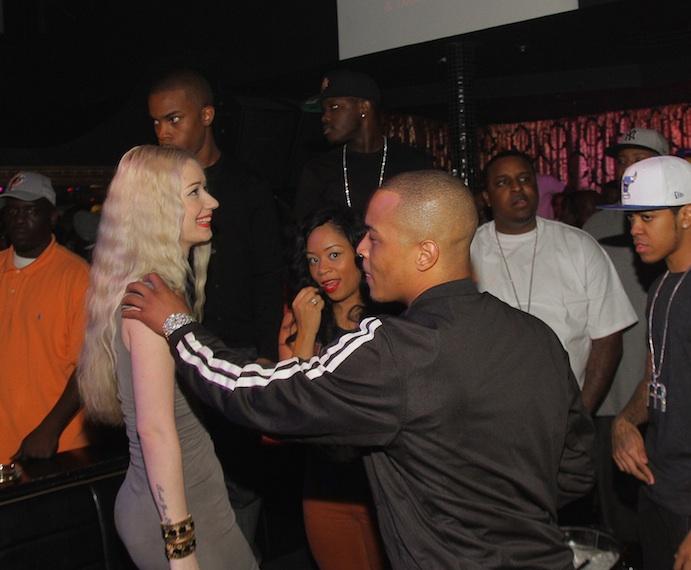 Pictures of TI and one of his mistresses rapper Iggy Azalea
First of all, that was a punk move walking out on your family. Shame on you! Go back home to your wife and kids. Secondly, you're being hypocritical slamming Tiny with Chris Brown's song "Loyal." Instead of the lyric "these ho*s ain't loyal" in your case it should be "these bros ain't loyal" for cheating on Tiny. She has put up with so much from you.
TI has been cheating his butt off, yet is demanding loyalty from his wife, who was with him when he had nothing, went to prison (twice) and struggled to become a rap star. When he finally made it, after she took care of him and used her connections to push his career, he repaid her loyalty and dedication by cheating on her left, right and center.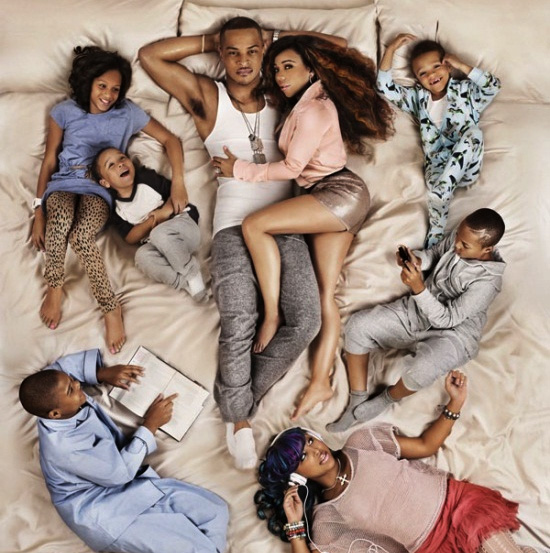 TI, Tiny and their children
A few weeks ago, Tiny hurt TI's pride by hanging out with rich, famous and successful Mayweather, but the boxer denies anything untoward happened. Tiny hit TI where it hurts, as Mayweather is an athlete in great shape, who is successful, rich and famous. That's the female equivalent of your man cheating on you with Halle Berry or Megan Fox. Even if nothing happened, TI thinks something did, as he cheats and thinks that way as a result.
Side Bar: TI needs to leave Mayweather alone. He's got his own problems with what recently happened with his ex-fiancé.
STORY SOURCE
T.I. and Tiny Still Firing Shots
Friday, June 13, 2014 - The public bashing back and forth between warring husband and wife T.I. and Tiny cooled down a bit last week but it looks like battle is heating up again. Earlier this week T.I. took shots at Tiny while he and Trey Songz were being interviewed by DJ Whoo Kid. During the interview Trey quipped, 'These hoes ain't loyal,' in reference to Chris Brown's hit single, and T.I. replied, "Ain't that the g****n truth! When they doing the remix? I'll record that m************ right now!"
Then last night Tiny posted a clip from Nicki Minaj's new single Pills and Potions proclaiming it her jam singling out the lyrics, Ay yo they could never make me hate you/even though what you was doing wasn't tasteful /even though you out here looking so ungrateful/I'mma keep it moving be classy and graceful…
http://www.rhymeswithsnitch.com