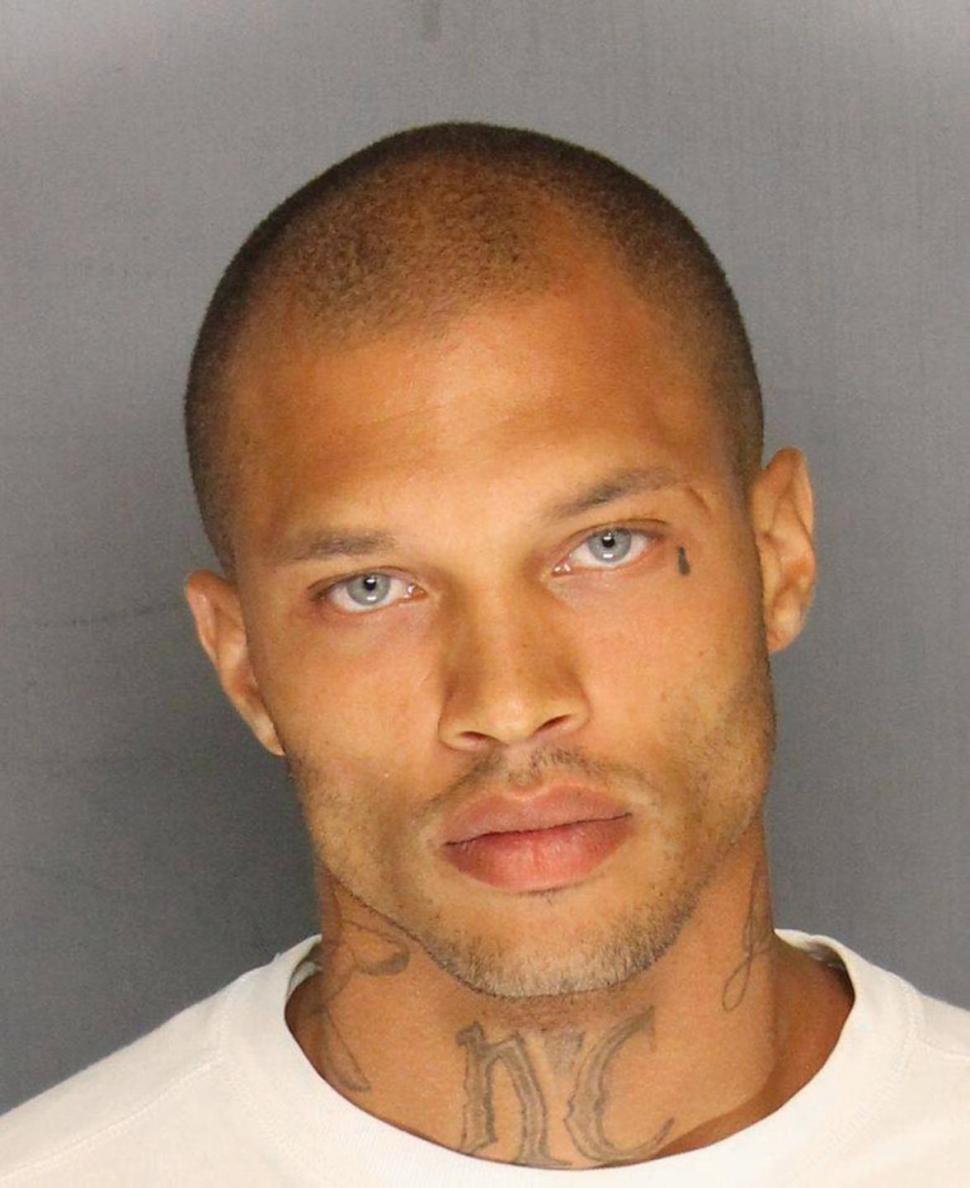 Jeremy Meeks
Jeremy Meeks, the blue-eyed black inmate, who took social networking by storm this month when his mug shot went viral, retained the services of an entertainment manager with the hope of capitalizing on his new found online fame. It was thought he could make money with the assistance of a manager, via tell all stories, interviews and licensing deals from jail.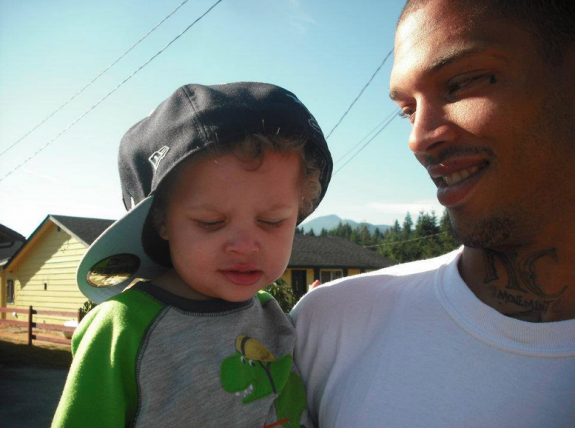 Jeremy Meeks and his son
However, their plan has already encountered trouble, due to his gang ties. Meeks says he was a member of the Northside Crips in California and has left the illegal group, even though said allegiances are usually for life. According to TMZ, Meeks' new manager has been receiving death threats via harassing telephone calls regarding her representation of the pretty boy.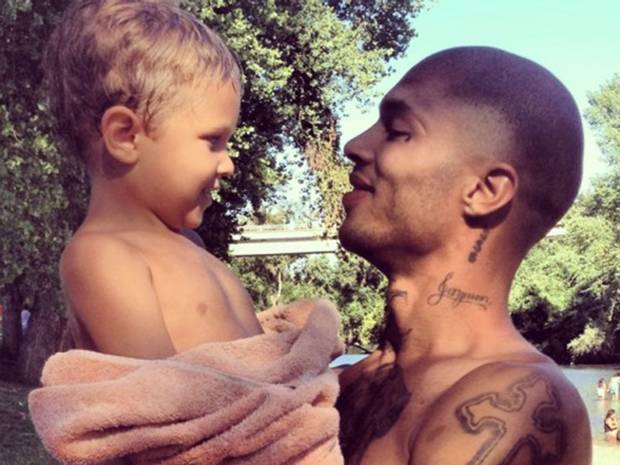 Jeremy Meeks and his son
If only Meeks had applied himself when he was a free man, he could have become a model making tens of thousands of dollars per month and pursued other opportunities as well. When he gets out of jail, here's hoping he gets on the right path and stays out of trouble. To all who are thinking about pursuing a life of crime, I implore you not to do so. It's a fast life that leads to trouble. Stay on the straight and narrow. Look for lawful, gainful employment and keep trying to become a legitimate success the right way.