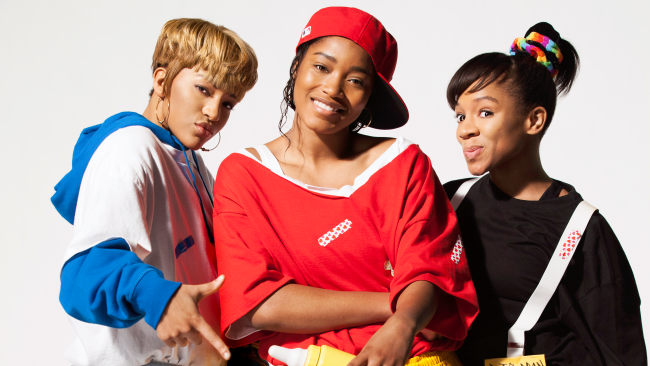 TLC's television movie "CrazySexyCool"
Singer and former music manager, Perri "Pebbles" Reid has filed a $40,000,000 lawsuit against Viacom, over the VH-1 Biopic "CrazySexyCool: The TLC Story." Reid states she was defamed in the movie and blamed for the music group's financial woes, which continued well after TLC left her management company.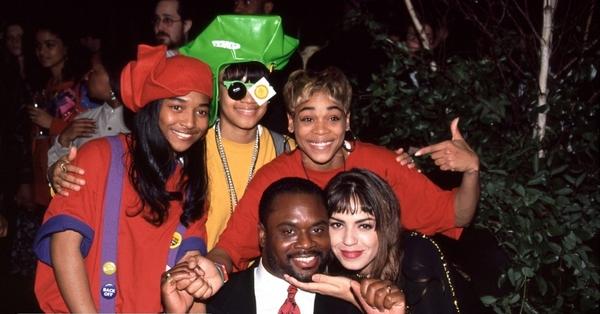 TLC, LA Reid and Pebbles
Reid's lawsuit states she was defamed in a biopic billed as a true story, painted as, "A conniving and dishonest business woman." Within weeks of airing the biopic, VH-1 and Viacom issued a retraction stating it was not a true story but a fictionalized account. However, talks broke down and Reid kept her word and sued a week ago.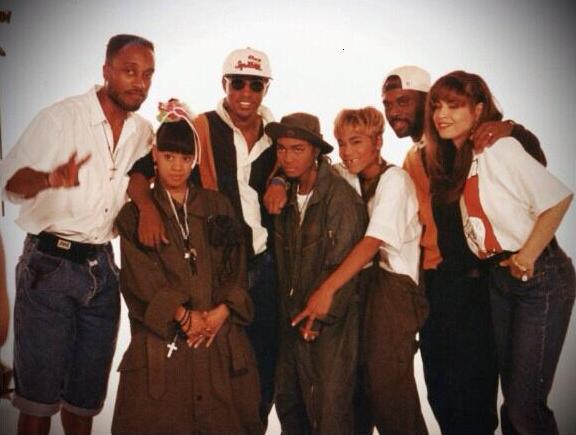 Lionel Martin, TLC, LA, Babyface and Pebbles
If it weren't for Pebbles there would be no TLC. That's an undeniable fact. It was her brainchild, she named the group, selected its members and spent her money developing them for a record deal. Pebbles used her connections to secure a deal with LaFace/Arista and found top producers to work on their debut CD.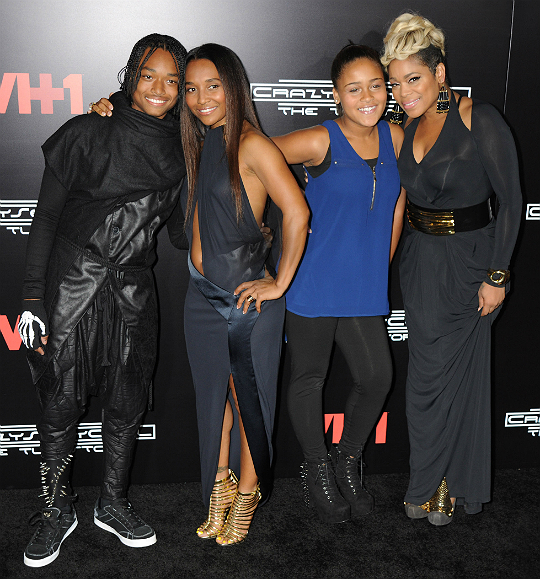 TLC and their kids at the premiere of their biopic
TLC received standard contracts, but Pebbles' error was in not starting her own subsidiary label with MCA, which she was signed to at the time as an artist . With LaFace and Arista in the picture, in addition to her own production company Pebbitone, the pie was being split a lot of ways.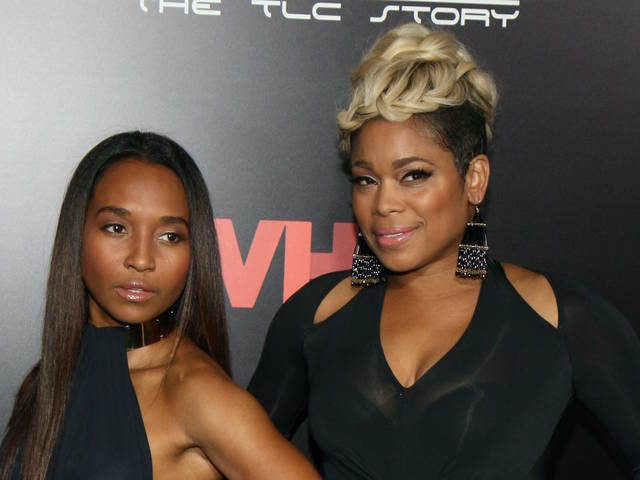 TLC at biopic premiere
It's a shame things worked out that way, but the lion's share of the money went to Clive Davis and Arista, not Pebbles. That's the way those subsidiary label deals work. Other artists on LaFace ran into financial trouble as well due to it.
STORY SOURCE