Rihanna's Still Trying To Be Down With Brown - Watch Her Try To Borrow A Cup Of Sugar Or Cup Of Penis From Brown *Shakes Head*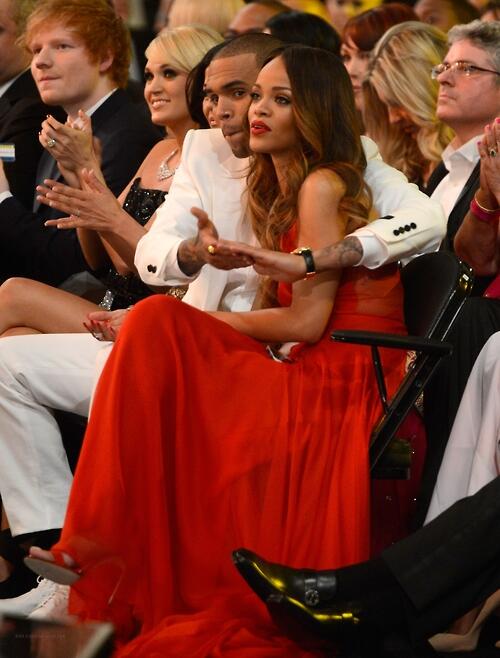 Rihanna wants this back with Chris Brown (but her record label and dwindling fanbase do not)
In the January 7, 2014 article
Chris Brown Is Moving House But Will Rihanna Who Left Her Home Move Near Him As Well
the Judiciary Report stated, "Now that Brown is on the move, will Rihanna, who is already complaining about her new property in Los Angeles, having moved out, move close to the new property Brown selects. Rihanna is still hoping for a reunion with Brown, whom she dubbed the love of her life. However, he's moved on with model Karrueche Tran, who's stated regarding Brown, she's not going anywhere."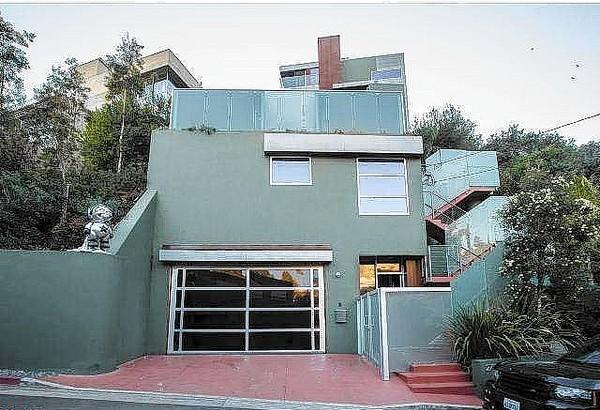 Chris Brown's Hollywood Hills mansion
Several months ago I'd heard Rihanna wanted to live closer to Brown. His home in the Hollywood Hills, which is his main residence, has been on the market for sale for several months and has not been sold. He's been stuck there. Instead, Rihanna, who is renting in New York, has now actually bought a home right in Brown's Hollywood Hills neighborhood (I can't believe she went through with it).
Rihanna's new Hollywood Hills mansion
Months ago when I wrote the aforementioned January 7, 2014 article, a handful of Rihanna's fans were ticked off, but once again, she has proven me right. I have no reason to lie about anyone. Why are some of her fans so clueless. This is rhetorical, but what do you really think is going on in the mind and heart of a person that still texts the self-proclaimed love of their life, then buys a house in the object of their affection's neighborhood. That's not someone trying to let go of another person. Of all the areas in Los Angeles to pick, she chose Chris' neighborhood. You think about that.
Side Bar:
Karrueche, the forehead is trying to move in on your turf!
Side Bar 2:
Drake, I know you see this. Dude, you deserve better! "You don't have to do this" (LOL). She's trying to get down with the Brown.
STORY SOURCE

Round the twist? Rihanna snaps up luxury mansion on hairpin turn in Hollywood Hills ... less than two weeks after listing her $15 million Pacific Palisades home
Published: 22:33 EST, 5 April 2014 | Updated: 08:15 EST, 6 April 2014 - She just recently put her Pacific Palisades mansion up for sale but it didn't take Rihanna long to snap up a new Los Angeles home for an undisclosed fee. The 26-year-old singer snapped up a luxury mansion in the Hollywood Hills, which sits on a tight hairpin turn, less than two weeks after her $15 million pad hit the market...