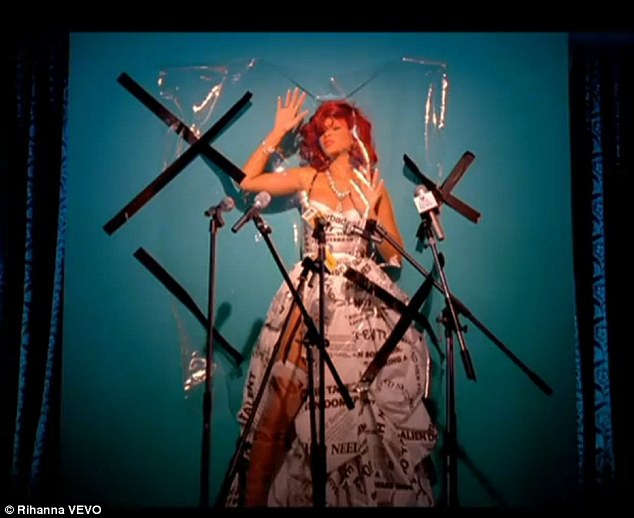 An image from Rihanna's copyright infringing video "S&M"
New York based photographer, Philipp Paulus, has sued singer
Rihanna for stealing
images from his copyrighted photographs to make the music video for her "S&M" track. This is the second time Rihanna has been sued over stealing copyrighted images from a photographer for use in her music videos. She is also in litigation, at the pre-filing stage, regarding other claims of copyright infringement, over items she has released to the public that she has stolen from others.
Universal and Paulus failed to reach a settlement over the alleged thefts, resulting in a lawsuit being filed. Rihanna has no respect for copyright law, domestically or internationally, as legislated by the U.S. Congress and United Nations. In her greed for money and fame, she has violated scores of copyrights, stealing the property, assets and wealth of others, for undue enrichment, constituting felonies.
Don't think Rihanna is ignorant of the thefts of copyrights going into her fraudulent career. In one instance, Rihanna stole a preexisting copyrighted music video treatment and slapped her name on it as director, when she couldn't direct traffic.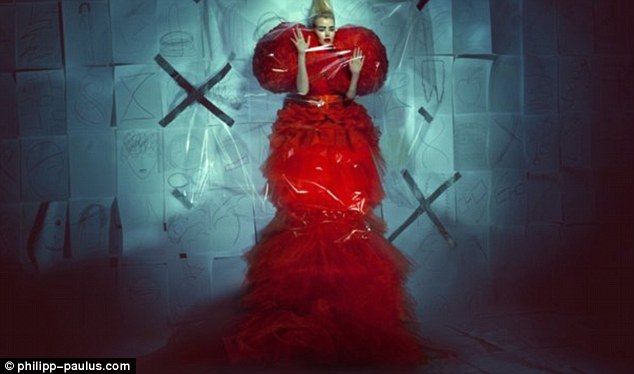 Philipp Paulus preexisting copyrighted photo Rihanna stole to make S&M video
Congress is doing a poor job regarding protecting and enforcing copyrights, leading many litigants, such as Paulus to sue in British and European territories (Paulus brought his case in Stuttgart, Germany). This is due to the fact that cases brought domestically in federal courts are routinely bought out by Hollywood record labels and studios.
Many copyright cases filed by Americans and foreigners in federal court, were riddled with corruption that resulted in judges summarily dismissing the cases before a jury ever hears them, which undermines the legal system. This is why Hollywood companies and stars have no qualms about stealing copyrights and it has become a way of life in tinseltown.
Universal admitted the theft but seeks to make a big profit from criminal copyright infringement and copyright infringement, offering him far less than his protected intellectual property is actually worth. Companies in Hollywood and their stars are stealing copyrights worth millions and in some cases billions and trying to settle them for low five figure sums. However, all proceeds from copyright infringement and the actual value of the work are supposed to be forfeited under the law.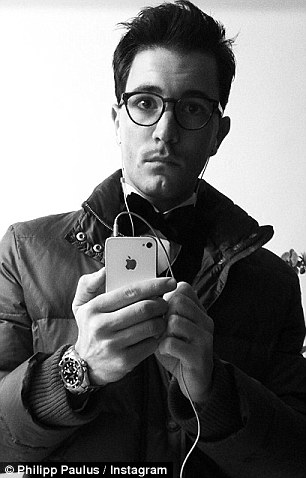 Philipp Paulus
It is the equivalent of stealing a $1,000,000 Bugatti car and trying to make a settlement of $20,000 to $250,000 to clear a criminal profit from engaging in what is a federal and international crime. When you take people's copyrights without permission, the law identifies you as a criminal and felon.
STORY SOURCE
Rihanna sued by artist who claims her bondage-themed video for S&M was based on his fashion photographs
11:50 EST, 14 February 2014 | UPDATED: 13:49 EST, 14 February 2014 - Rihanna's video to her number one single 'S&M', which has been watched by nearly 49 million people on YouTube, could be banned after a German photographer claims she copied his work. New-York based Philipp Paulus, 22, from Germany, claims some scenes in the pop star's bondage-themed video were based on his fashion photography series "Paperworld".
Paulus' work included a woman in a red dress held against a wall in plastic wrapping with black tape X-marks. Rihanna's video, produced by her record label Universal Music, features the U.S popstar in a similar setup with plastic wrapping and crosses. 'It is shocking that a company like Universal music, which generates its turnover with intellectual property, copies the intellectual property completely unauthorised and without respect,' said Paulus, who is fighting his case in a court in Stuttgart, Germany.
Paulus' lawyer, copyright specialist Philip Jakober, said Universal Music Group had admitted the similarities some time ago but had not made a reasonable offer to settle the matter, prompting the legal case.
RELATED ARTICLES