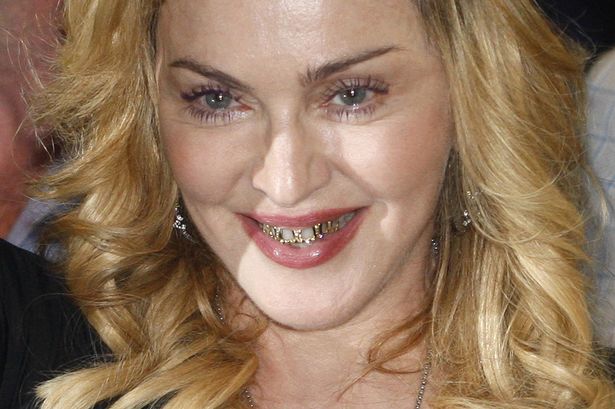 Madonna
Madonna's Kabbalah Center is in trouble again. They are facing multiple lawsuits from various people who donated millions to Madonna's Kabbalah Center, as well as other members of the public, who were duped and strong-armed out of their fortunes by the greedy sect. People gave millions to Madonna and the Kabbalah Center for "charity" work, only to see their hard earned money support the pop singer's lavish lifestyle and that of her fellow con-artists, the Berg family, who help her run the outfit many officials have labeled a cult.
A few days ago, Jena Scaccetti, a former student of the Kabbalah Center in Los Angeles that Madonna goes to, sued the pop singer's married rabbi Yehuda Berg, for drugging and trying to sexually assault her. When she rejected his advances, Berg threatened to "f**king beat the whole right side of [her] until [she was] blue" and "f**king kill you." This man is not a real rabbi. Don't be fooled. Rabbis don't behave in this manner.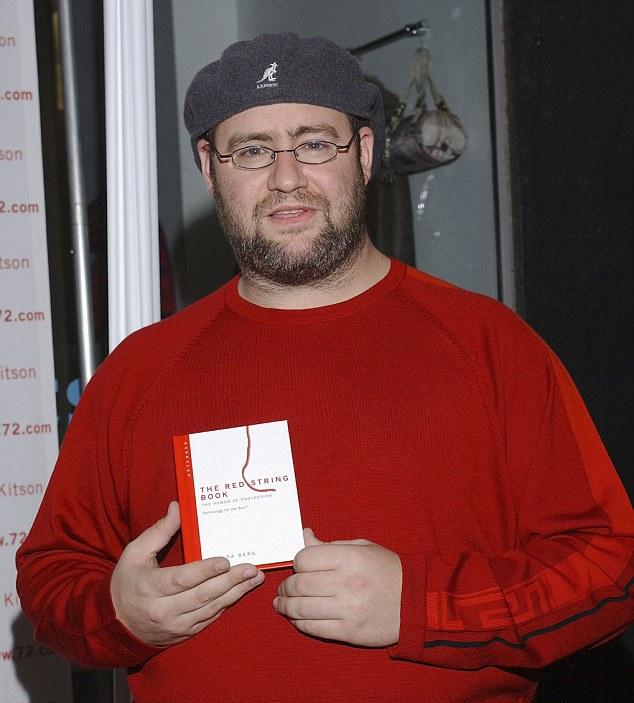 Yehuda Berg
The Kabbalah Center, Madonna included, love to threaten people's lives. They've threatened journalists and bloggers for engaging in their constitutional right to free press and free speech. Actually, you don't even have to write about them. All you have to do is politely rebuff advances by Madonna and or Kabbalah Center members and they will go psychotic within seconds, exploding in rage, threatening to ruin, defame, beat and or kill you (
http://www.AishaOfficial.com/?page_id=2
). Something is very wrong with them. They are schizophrenics who are criminally insane, violent and full of hate, due to brainwashing by Madonna and the Bergs.
They think they're hot too. Madonna, also known as Gollum, had to brainwash Alex Rodriguez to get a date with him, as people in his circle stated they were using trances and music conditioning on him, as a means of brainwashing him into their will. Now Yehuda Berg is accused of drugging and trying to rape a woman. He had the nerve to get mad at the woman for saying no to him. Dude clearly thinks he looks like Zac Efron and is irresistible to women.
STORY SOURCE
Rabbi To The Stars -- Kabbalah Leader Threatened To 'F**king Kill' Me
1/18/2014 12:35 AM PST BY TMZ STAFF - A Kabbalah leader -- who hobnobs with the likes of Madonna and Ashton Kutcher -- sexually attacked a woman and then threatened to "f**king kill" her if she told anyone ... according to the woman, who's just filed a multi-million dollar lawsuit. Jena Scaccetti is suing Yehuda Berg -- co-director of L.A.'s famed Kabbalah Centre -- claiming he was her spiritual advisor and Kabbalah teacher when he groped her and threatened her in October 2012...
In her lawsuit, Scaccetti claims Berg then plied her with Vicodin and alcohol and started hugging her and touching her legs. She says he asked if her genital region "...was Brazilian or shaved" ... and made the move to seal the deal. The woman claims in the lawsuit she resisted his advances and Berg got angry, saying he would "f**king beat the whole right side of [her] until [she was] blue" and that he would "f**king kill you."… We've reached out to Berg and the Kabbalah Centre ... so far no word back.
Top Rabbi at celebrity Kabbalah center 'molested student then threatened to kill her'
18 January 2014 | UPDATED: 14:37 EST, 18 January 2014 - A Rabbi at the famed Los Angeles Kabbalah Center, attended by stars including Madonna and Ashton Kutcher, has been accused of sexually assaulting and threatening a woman. Yehuda Berg, the co-director of the center, is being sued by Jena Scaccetti, who claimed that her former spiritual adviser had groped her in October 2012.
Ms Scaccetti alleged that when she rejected his advances, Berg became angry and said he would 'f***ing kill' her. Lawsuit: Yehuda Berg, co-director of the Kabbalah Center, has been accused of groping a woman…