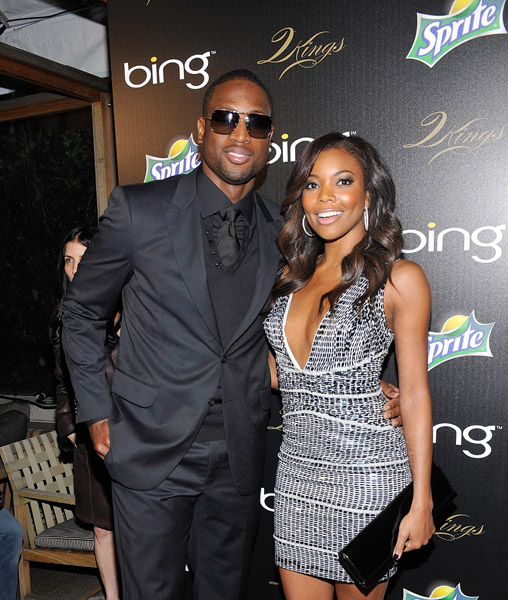 Dywane Wade and Gabrielle Union
In a candid interview with Glamour magazine, actress Gabrielle Union talks about the breakdown of her relationship with Miami Heat basketball star Dwyane Wade. She blames herself for what happened during their alleged break, when he impregnated long time friend turned side chick Aja Metoyer.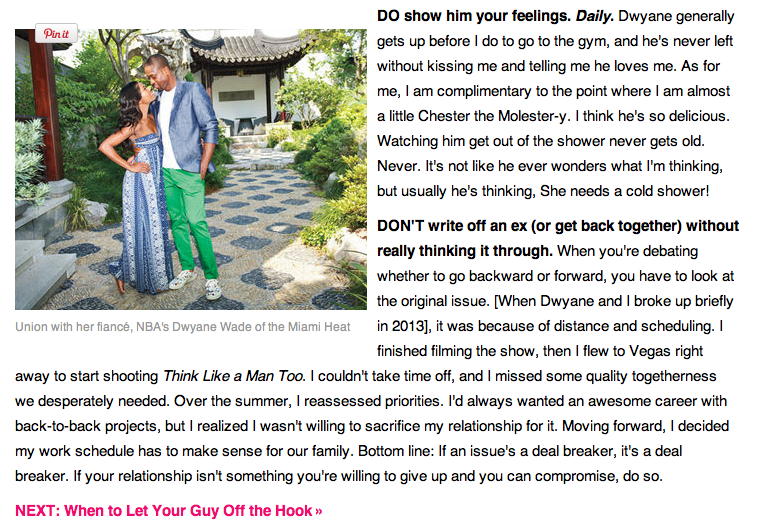 Gabrielle Union's interview with Glamor magazine in which she blames herself for Wade's cheating
Metoyer turned on Wade via statements on her Twitter account, in conduct that was not appropriate towards a man who is the father of her newborn son, Xavier. She knew him for years. She didn't have to air him out online in that manner. It was a private matter.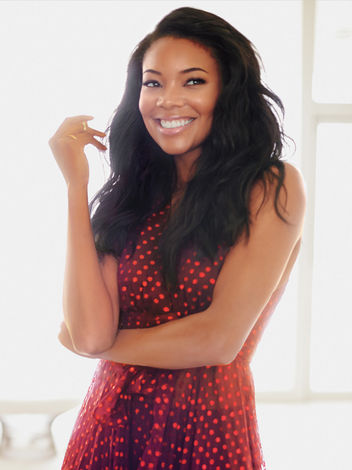 Gabrielle Union
Union, who despises Metoyer for beating her to what she wanted to do, having Wade's baby, is putting forth her best face for the public. Union is attempting to hide the embarrassment of having broken up Wade's marriage to high school sweetheart, Siohvaughn Funches Wade, only for Metoyer to come into the picture and give birth to his seed. Somewhere Siohvaughn is laughing at Union.
STORY SOURCE
My Dos & Don'ts, by Gabrielle Union
A few Valentine's rules about love (and life) from the star of BET's addictive new show Being Mary Jane. As told to Laurie Sandell. "I was a terrible wife," says Union. "It was my way or the highway." From her 2006 divorce, she's learned to give and take.
If you were to grade yourself on your relationships, how would you do? Gabrielle Union, 41, who plays a hotshot news anchor looking for Mr. Right on BET's new series Being Mary Jane, says she'd give herself an S for "satisfactory." "I'm divorced!" she exclaims. "So I can't exactly give myself an O for 'outstanding.'" But she has gathered a whole lot of wisdom from her failed marriage, kick-ass girlfriends, and long-time romance with Miami Heat superstar Dwyane Wade. Here, she spills her rules for a happy love life:
DO forget your "type." It worked for me. When I met Dwyane, his "résumé" looked like crap: athlete, going through a divorce, nine years younger than me. None of that screamed, "Let's have a lasting relationship." Then, after I had a heart-crushing breakup with yet another immature jerk, I thought, it can't be any worse if I date a fetus. Let's just see what happens. Turned out he'd been on his own since he was 15. He had wisdom that comes with facing an insane amount of adversity. He's sweet, funny, honest about his shortcomings. When I put my preconceived notions to the side, I found someone cool.
DON'T put up with a friend-versus-boyfriend tug-of-war. Some friends act possessive and say, "You're not spending enough time with me." Huh? Remember when we made our vision boards and the dude was in the middle? You're supposed to be happy for me. Thankfully, my girls are like, "High-five!" And D likes to be around them too. If there's weirdness, either something's wrong with the friends—or the boy. Investigate. And sift accordingly... you're willing to give up and you can compromise, do so.