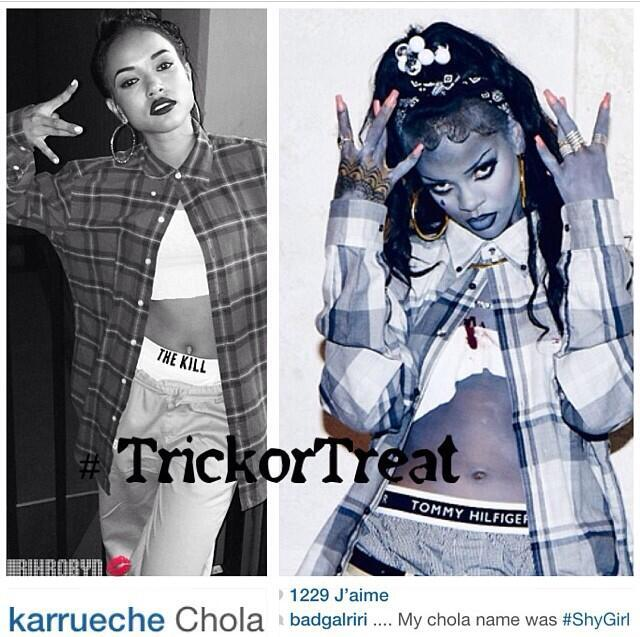 Karrueche Tran (left) and Rihanna (right)
A few days ago model Karrueche Tran, girlfriend to singer Chris Brown, released a photo of her affectionately kissing him on the lips. Who told Karrueche to do that (LOL). The picture set Rihanna off. Rihanna choked on her weed when she saw the picture and began plotting.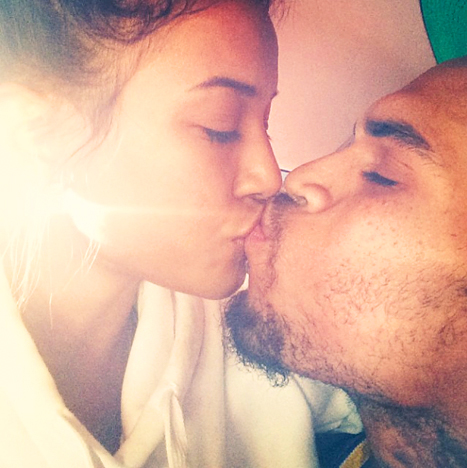 Karrueche Tran and Chris Brown really look like they're in love
Days later she released a photo mimicking and mocking a photo Karrueche Tran released. Rihanna designated it her Halloween costume. Rihanna obviously deems Tran her worst nightmare - the pretty model the love of her life has fallen in love with. Rihanna's digs at Tran are out of jealousy, because she has what she wants - Chris Brown.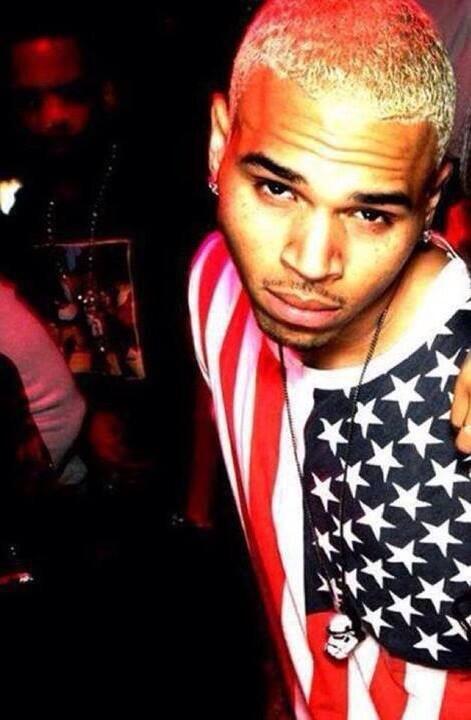 Chris Brown: really, Rihanna!
Rihanna needs to be mature about it. Tran hasn't attacked her. Claiming to be better than Tran, but obsessed with her is not emotionally healthy. Attacks on Brown's girl could draw them closer together, the very opposite of what Rihanna wants.