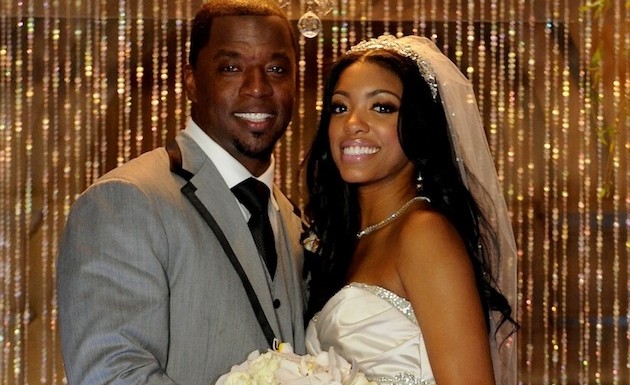 Kordell Stewart and Porsha Stewart
Porsha Stewart of "The Real Housewives of Atlanta" was recently caught cheating on her husband, Kordell Stewart, when text messages leaked of her sexually charged exchanges with another man. Porsha has gone public with the claim her husband, former NFL football player Cordell Stewart is gay.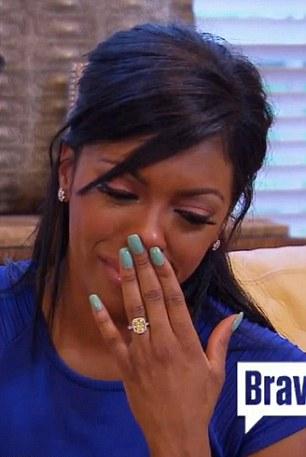 Porsha Stewart
She stated, "He had no reason to divorce me. There were definitely times in the marriage that Kordell didn't necessarily want me, physically, and that made me wonder, what does he want? When we first got together, I asked him about rumors of him being gay, because family members were bringing it up to me and friends were asking me about it, and he explained it away. I didn't question whether he was gay or not because someone else said it. Any reasons that I questioned it were things I had experienced or seen."
Kordell was silent on Porsha's claims until today. In an interview with V103 radio station in Atlanta, he stated, "Those rumors that I got arrested for lewd acts in the park: One, I never got arrested. I don't have a record in Pittsburg. It went from one park to another park I got arrested… I never got arrested in that state nor that city. As an African American in the game of football at that time and how I was being scrutinized at that position making millions of dollars, in Pittsburgh! An Italian town, German, Polish. The last black quarterback in that was in that town Joe Gilliam. They ran him off for Terry Bradshaw. I wasn't going to allow me to not, one: make my money, keep my job let alone indulge in a rumor that was not true. That was a rumor that started because I wasn't playing good football at that time."
The rumors have persisted regarding his sexuality, but that's no excuse for Porsha to cheat on him. They both need to honor their marriage vows. Men should not get married to women using them as beards, to hide their homosexuality. It is a cruel thing to do to a woman, via a sinful lifestyle. Whatever the case is in the Stewart marriage, they need to work things out privately.