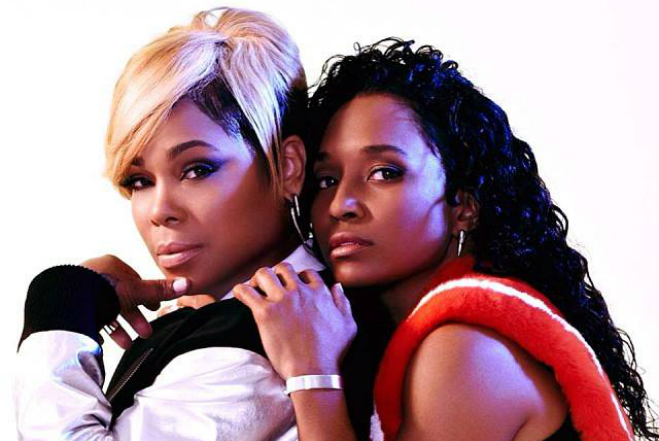 TLC
After a long absence from the music scene, R&B girl group TLC, resigned with Sony Music, this time landing at Epic Records, from Clive Davis' Arista, which was absorbed into the major label. They were set to release new material in 2014.
Today it is being claimed, due to their controversial "CrazySexyCool" The TLC Story" biopic that aired on VH-1, which led to the network issuing a retraction regarding the negative portrayal of the group's former manager and mentor, Pebbles, who launched them to fame, the group has now been dropped from Epic/Sony.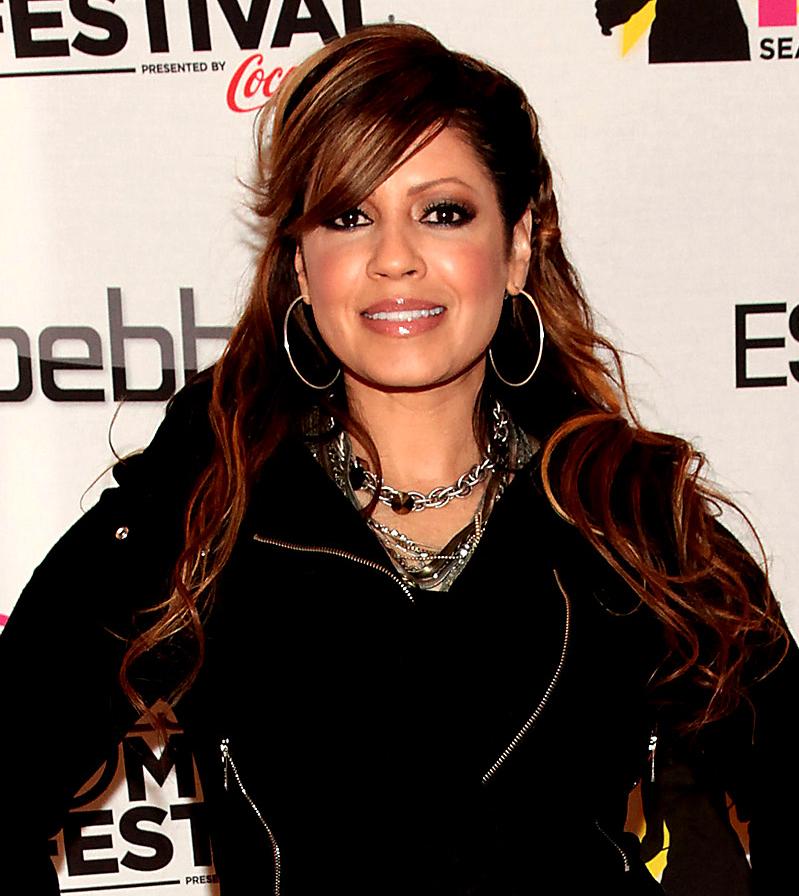 Pebbles
Fans sites are stating it is because of Pebbles and claims TLC member Rozanda "Chilli" Thomas had an affair with her mentor's then husband, L.A. Reid, while they were married. The Judiciary Report can confirm based on a very credible source that Chilli and L.A. Reid had an affair, which the site has maintained for years.
However, the low sales of TLC's current CD "20" which serves as a soundtrack for the aforementioned biopic, is probably a bigger culprit in the group allegedly being dropped from Epic. The CD "20" has sold roughly 50,000 copies after one month of release.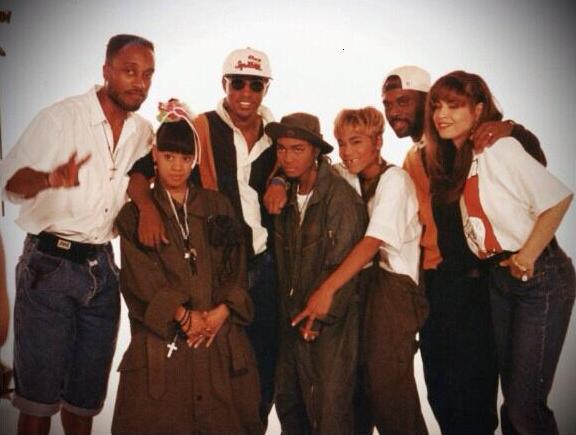 Lionel Martin, Left Eye, Babyface,Chilli, T-Boz, L.A. Reid and Pebbles on the set of the group's first music video "Ain't Too Proud To Beg"
To a major label that represents a failed album. There are major label artists selling five times as many copies of their CD and getting dropped. The CD "20" has been given a significant amount of promotion, via an internet advertising campaign, hundreds of articles and blog posts, radio airplay and particularly via the biopic being viewed by 4,500,000 people.
To music executives, for an act to have that much exposure as major label artists and only sell 50,000 indicates a problem. Labels are low on profits in comparison to a decade ago and are quick to cut their losses and move on in the current sales climate when music just isn't selling what it used to anymore.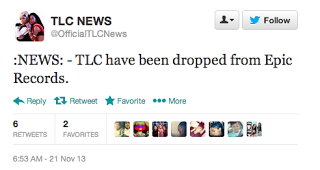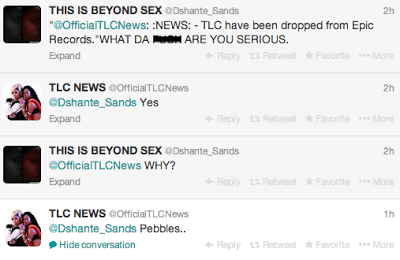 Tweets about TLC being dropped from Epic/Sony
It's also very telling that TLC resigned with a label that has many of the same executives that were present during their financial woes at the height of their fame. Clive Davis, the man who made the most money off TLC, still has a vested interest in Sony as well.

STORY SOURCE

Pebbles Got TLC Dropped from Epic?
Thursday, November 21, 2013 - TLC just got dropped from Epic Records and insiders say Pebbles is to blame...LA Reid quietly resigned TLC to Epic Records this past summer but a TLC fan page just broke the news that the duo had been dropped. When a fan asked if Pebbles had anything to do with it the answer was yes. A quick check shows TLC is no longer listed on the Epic artist webpage.
Nov 21, 2013 04:37 PM EST - TLC has reportedly been dropped by Epic records after their feud with former manager Pebbles and singer Chilli's alleged affair with music executive LA Reid. TLC fansite took notice that the girl group name was not posted on the Epic's roster online as well as Epic's logo removal on the girl's site. Chilli ad Tboz announced to MTV that they would be working with LA Reid for a future album expected to be released in 2014...