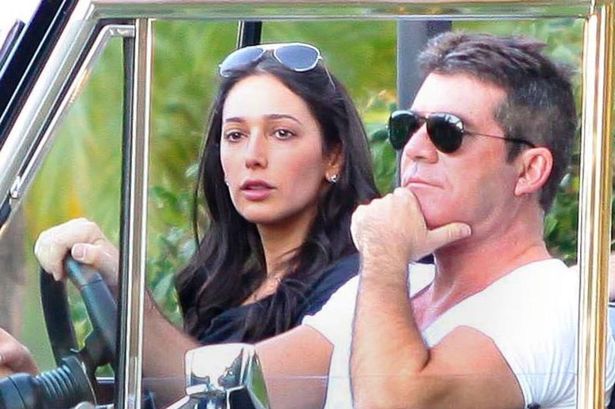 Simon Cowell and Lauren Silverman, the married woman he impregnated, whilst stabbing his friend in the back
Is the writing on the wall for Simon Cowell's X-Factor talent show. The current season of the show has experienced an all time ratings low, jeopardizing any potential fourth season. Ratings for the new season of X-Factor have dropped by almost 40% which is significant. Networks dislike pumping money into shows with dramatically falling ratings.
STORY SOURCE

More ex-fans for 'X Factor': Ratings lowest ever
September 20, 2013 at 11:43AM - So Simon … do you want to join NBC's America's Got Talent next summer or return to Fox's American Idol? Because a fourth season of The X Factor probably isn't going to happen. The broadcast season hasn't even officially started yet and Factor has been bombing, delivering ratings roughly 38 percent lower than last fall in its first couple weeks on the air. Thursday night's episode fell to 6.1 million viewers and an unprecedented 1.9 in the demo, slipping 14 percent from last week's two-hour edition...