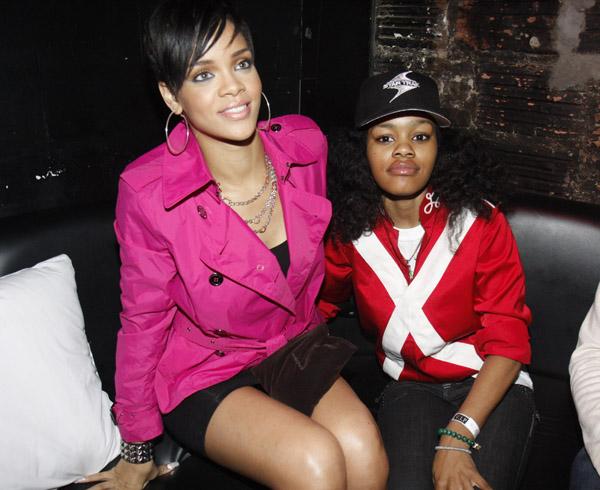 Rihanna and Teyana Taylor
During singer Rihanna's online Twitter feud with vocalist Teyana Taylor, whom she attacked like a bully for no good reason, the former bragged that her net worth is $90,000,000. Yesterday, the Judiciary Report pointed out Rihanna's said net worth came from criminal copyright infringement and copyright infringement, both federal and international crimes, which means it is ill-gotten under the law.
Rihanna also incriminated herself by co-signing and acknowledging the $90,000,000 net worth statement via a mock up degrading Taylor. Rihanna is currently in court with her accountants over a matter to do with their handling of said ill-gotten gains as well as IRS problems she is experiencing.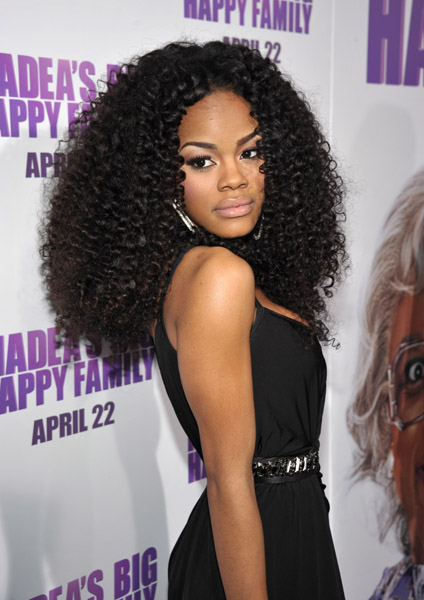 Teyana Taylor
Considering the sum Rihanna sued her accountants for, the Judiciary Report finds it highly unlikely she paid the IRS $30,000,000 to $50,000,000 on said net worth (give or take specific factors such as deductions claimed, whether she has set up domestic and or offshore holdings and companies as a tax shelters ect.).
Considering Rihanna is dumb as rocks and only knows her way around a penis, not a microphone or calculator, it's safe to assume she did not remit the correct tax payments to the IRS, if she can be whining in court about her accounts and the Internal Revenue Service. Hence deleting the Twitter item where she acknowledges her net worth, which was very foolish under the circumstances. Can you say audit.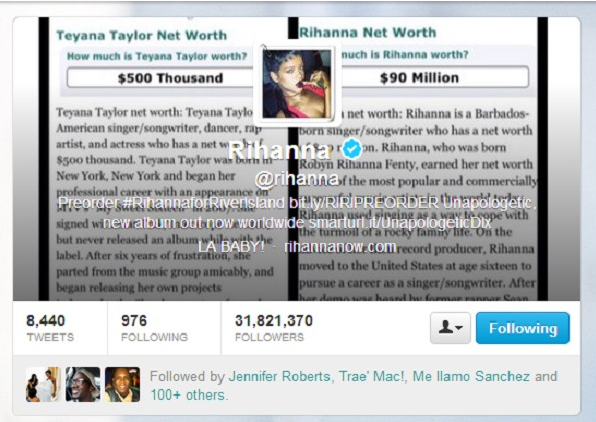 Rihanna's arrogant tweet that she deleted referencing and co-signing her net worth. Rihanna pulled a Suge Knight, publicly bragging about commandeered assets and the ill-gotten gains that came from it. It didn't end well for Suge...
Coincidentally, under U.S. law, if you fail to pay taxes on illegally gained income (see: copyright infringement) it is tax evasion, a federal crime. If you pay taxes on illegally gained income (see: copyright infringement) it's tax fraud and money laundering, both federal crimes.
I can't imagine the law firm representing Rihanna in the accountancy case or the copyright infringement cases against her for stealing, with more claims on the way, are pleased with her foolish bragging about money on social networking. It opens her up to greater liability in court regarding plaintiffs obtaining judgments against her for misconduct, as she will not be able to deny she has the funds to pay for her financial crimes.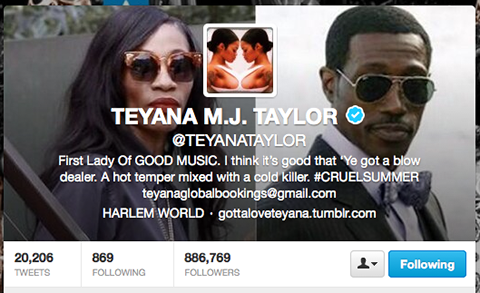 Teyanna slammed Rihanna's personal assistant/girlfriend Melissa Forde, stating she looks like a man, Wesley Snipes (ironically, as macho as Snipes is, Forde looks more manly than he does *crickets*)
After the Judiciary Report's article stating criminal conduct transpired in Rihanna amassing said ill-gotten gains, which she unwisely drew the government's attention to online, she deleted the Twitter item referring to said $90,000,000 Madoff style fortune. Rihanna got into trouble with her record label, management and sponsors.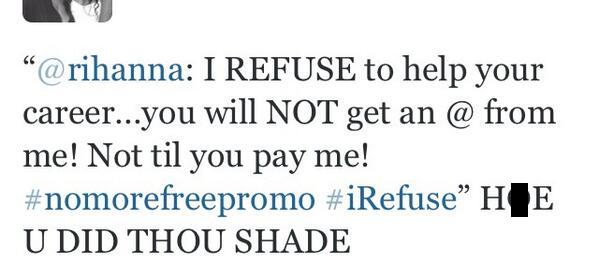 Rihanna tweet she later deleted
In acknowledging such figures, it also opens them up to questions about how much they are paying her. It is also not a good look for anyone's brand that a so-called singer go on the internet bragging and bullying others. Nivea already kicked Rihanna to the curb months ago for being coarse with no class or sense of decorum. The CEO gave her a public reality check about her disgraceful behavior, not wanting it associated with their family oriented brand.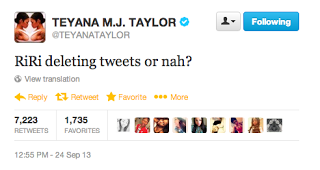 She also deleted another arrogant tweet about not giving Teyana Taylor any publicity to help her career, after she attacked the woman online. Rihanna is really believing her own hype, paid for by her record and management company. She attacks someone online, then arrogantly states she does not want to give them publicity. How nonsensical. Furthermore, Taylor has been in newspapers, on websites, in television and film. The public knows about her. In short, Rihanna needs to stop snorting cocaine then tweeting.