But If She Takes Cheap Terms And Much Less Money They May...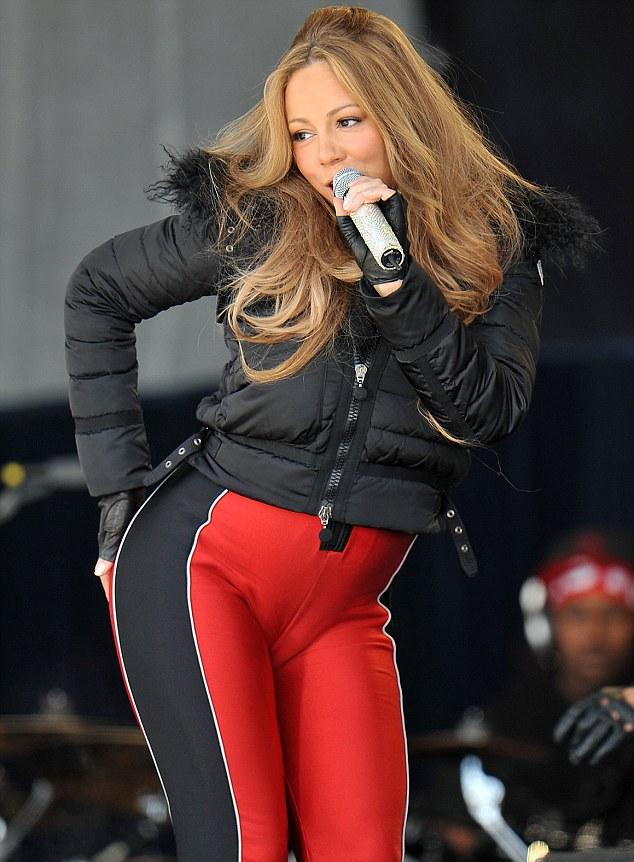 Mariah Carey's star has faded once again and she is bitter Island Def Jam ignored her song "Beautiful" which did not do well
According to an online report, Island Def Jam Records is not in a hurry to resign singer Mariah Carey to a record deal. Her last few albums did not do well, failing to produce any real hits. Mariah's last hit was the copyright infringing track "We Belong Together" which brought her career back from the abyss, only for it to slide back there once again.
Reports indicate Carey is mulling leaving Island Def Jam Records, blaming them for failing to promote her music, but she had no hit material. A pop artist's core fanbase is never enough to produce a hit single or CD in the sales department. The music has to be great and appeal to a wide cross-section of listeners to be a hit.
A report in the New York Post stated, "No one's really scrambling to renegotiate her contract or put her music out." Carey's most recent single "Beautiful" released in May, did not do well, resulting in her album "The Art Of Letting Go" being pushed back two times.
The question is if Island Def Jam Records drops her, which label will take one for the team and sign her, because they're going to lose money. For years many from her former label Sony have complained in the industry that Carey is very difficult to work with and is mentally ill.
Carey has also been repeatedly sued for stealing music from established acts such as Earth, Wind and Fire, The Emotions and George Michael, as well as lesser known singers and songwriters, resulting in big legal fees. There have been many lawsuits and a few settlements.
I've Carey in action in this regard and can testify she steals other people's music. When an artist spends months or even years writing their music, then an entitled singer such as Carey steals it hen has them blacklisted, to cover their misconduct, it destroys innocent people's careers, out of greed. It deprives others of their property and pay, which is wholly wrong.
All singers do not engage in this misconduct, as copyright infringement is a federal crime, but make no mistake, some do. This conduct is so unnecessary, as there are many gifted songwriters that could be hired. However, some artists pretend they are something they are not - songwriters and destroy other people's careers and lives in the process via copyright infringement.
A forthcoming Judiciary Report article will contain a list of Carey's many infringements, which defrauded hardworking singers and songwriters out of what is rightfully theirs in credit, awards and royalty checks.
STORY SOURCE

Mariah Carey to drop record label?
Jul 16, 2013, 04.00PM IST - Singer Mariah Carey is reportedly planning to leave her record label because she feels it failed to promote her song "Beautiful" enough. Carey is upset with the label, Island Def Jam, also because the release date of her album "The Art of Letting Go" was delayed, reports Nypost.
"No one's really scrambling to renegotiate her contract or put her music out," a source said. The 43-year-old had earlier revealed via her Twitter page about her plans to delay the album as she felt it was not ready to be introduced. Meanwhile, Carey is currently nursing her dislocated shoulder, which is a result of an injury she suffered while shooting a music video.