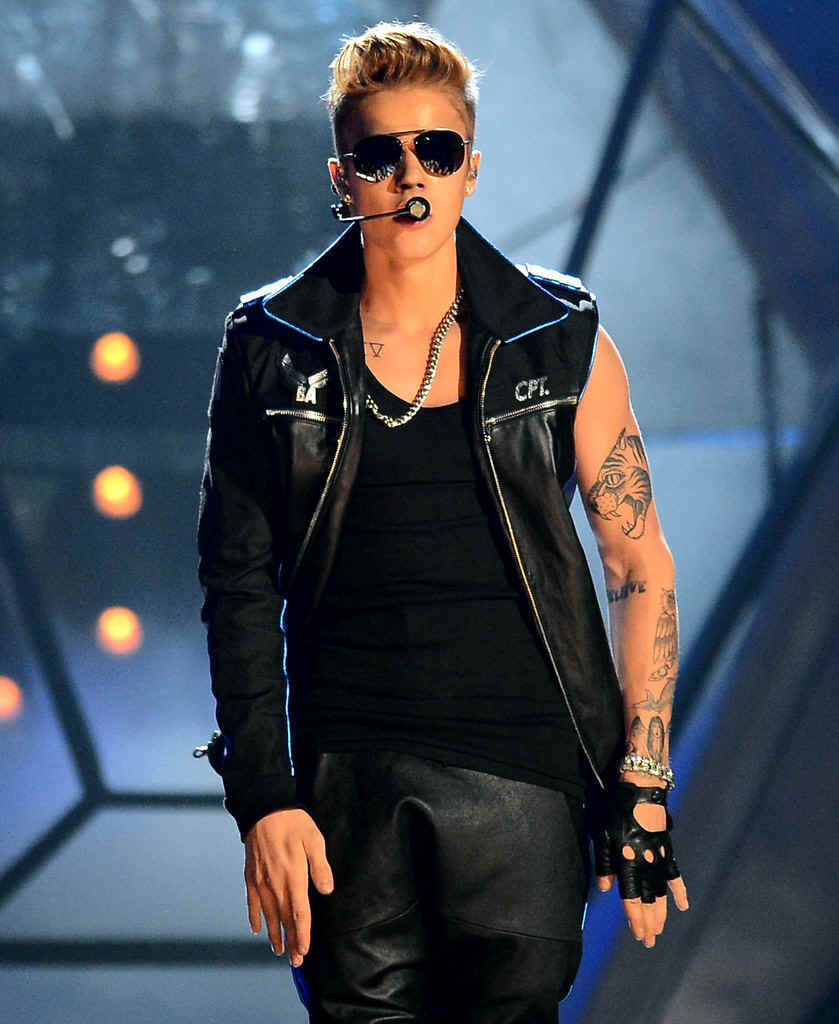 Justin Bieber
As stated yesterday on the site, Milyn Jensen, the aspiring model and ex-girlfriend of rapper Lil Twist, who was outed as having bedded singer Justin Bieber last December, is turning it into a money spinner. If you remember correctly, in the January 26, 2013 Judiciary Report article
Fears Grow That Justin Bieber's Sex Partner Milyn Jensen Will Do A Paid Tell All Spilling What She Knows About His Life
the site reported hearing that Bieber's people feared Jensen was going to do a tell all. Six months later she has in a paid interview with a UK tabloid, published this past weekend,. She'd begun making plans around the fling and networking to use it in order to raise her profile. Now she's done so.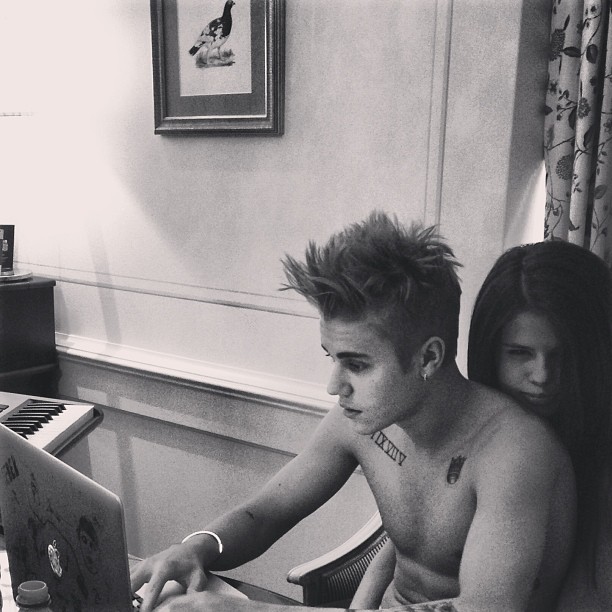 Justin Bieber and Selena Gomez
During her first tell all a few days ago, Jensen gave the intimate details of her sexual encounter with Bieber. She stated he bought her fries and then had sex with her. Girl, you're easy, giving it up for fries (LOL). But I digress. From a PR standpoint it was strategic.
Jensen is using her fling with Bieber as a springboard to fame and money. She has now signed on for the new season of "Bad Girls Club" to be filmed in Miami (Uh oh, I better watch what I write before this chick finds me LOL). She doing PR rounds using Bieber's name to generate publicity for the show. The more ratings it gets, the more money she will make and extend her notoriety with series renewal.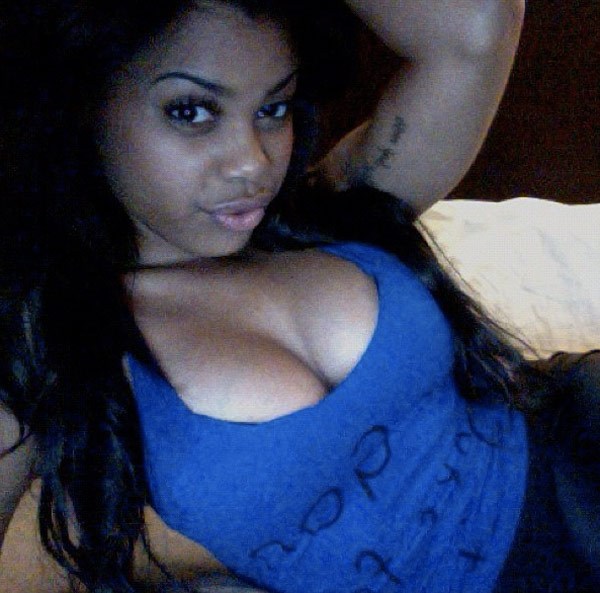 Milyn Jensen
Either way, she should not have sold Bieber out. I'm not encouraging Bieber to be promiscuous, but someone lets you into their life, in something that was his personal business, to give the details like that is selling them out. It also helped to destroy Bieber's relationship with long term girlfriend Selena Gomez. Bieber needs to be careful regarding who he lets into his life.
STORY SOURCE
Bieber's 'Amazing' Night Of Passion: Aspiring Model Reveals Bad Boy Antics
An aspiring model says a sizzling night she had with Justin Bieber torpedoed his reconciliation with singer and former girlfriend Selena Gomez. But former nursing student Milyn Jensen, 22, said she was "shocked" to learn she had contributed to their breakup.
"I was absolutely shocked when I read he had split up with Selena over what we did," Jensen told the British tabloid Mail on Sunday. "I hate being the girl that broke them up." Jensen told the London Sun she met Bieber at a Los Angeles area nightclub when he was with his rapper friend Lil Twist.
"We went to a McDonald's drive-through — me, Justin, my girlfriend and Twist," Jensen said. The foursome then drove to the Baby singer's house in posh Calabasas outside Los Angeles but not before stopping at a shop that legally sells marijuana for medical purposes, Jensen said.
She said the Stratford, Ont.-born singer, 19, was proud of his 9,000-square-foot mansion. "He told me how he had knocked down a wall in the master bedroom to make it huge and a massive TV emerged from the ceiling like magic," Jensen said. "His en-suite bathroom was bigger than my entire apartment!" Bieber also showed her his smoking room.
"He described it as a hookah room. There were pillows, blankets and a big hookah pipe in the middle. It looked a bit like an opium den," she said. The duo then drove to the Beverly Hills Four Seasons, where they checked into a room waiting for them. "Justin said we should go to the bedroom. He offered me a drink. It was Patron tequila and really strong, so I mixed it with orange juice," she said. "I'd only taken two sips when we started messing around. Suddenly we were kissing and I started to take off my clothes. It was a natural thing.
"Justin knew what he was doing, like a man much older than his years," she said. "I felt like he'd had a lesson or two." Jensen called her evening "amazing," adding that Bieber "didn't seem like a bad boy to me, just a teenager with lots of money."