Love And Hip Hop Atlanta cast
Part one of the "Love And Hip Hop Atlanta" reunion show was a screaming match that nearly turned violent. Resident scrapper, no not Lil Scrappy, but Joseline Hernandez tried to physically attack castmate MiMi, the mother of her life partner's daughter.
There is a jealously simmering there that always erupts in some fashion, due to Stevie J, the dad of Mimi's daughter, maintaining a relationship with her and constantly attempting to bed the single mother. It's kind of telling, though, that they named their daughter Eva, when the love of Stevie J's life was rapper, Eve. Sort of like rapper Jay-Z naming his daughter Blue after ex-girlfriend and sometime side piece, Blu Cantrell.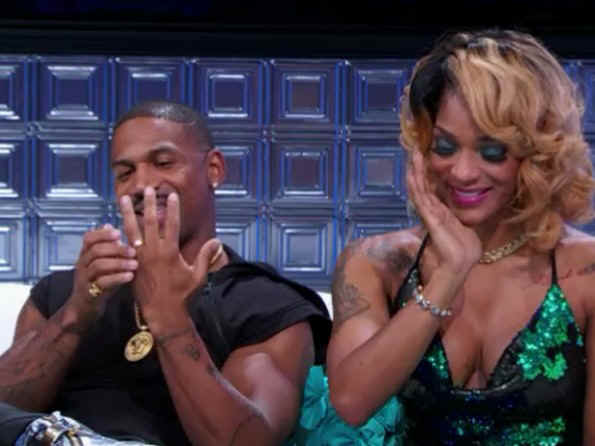 Stevie J and Joseline Hernandez
Anyhoo, back to the reality show reunion. Slickster Stevie J, who to many in the industry was known for years as a successful music producer, is now turning his name into something of a punchline with this show. In trying to keep Joseline, Mimi and other unnamed side chicks happy, he is playing all of them for fools. Mimi seems tired of it. Joseline using him for fame and material for her music career and the other local chicks just want money. If he were poor and unknown, how many of them would really be there. Stop trying to buy people.
Another segment of the show featured pregnant rapper Rasheeda and her cheating husband Kirk Frost, who was roundly booed by the audience. Even Stevie J wasn't booed upon his name being announced, Frost. Take that as an indication the public is not amused with your threesome with two groupies, while your long suffering pregnant wife stayed at home lonely.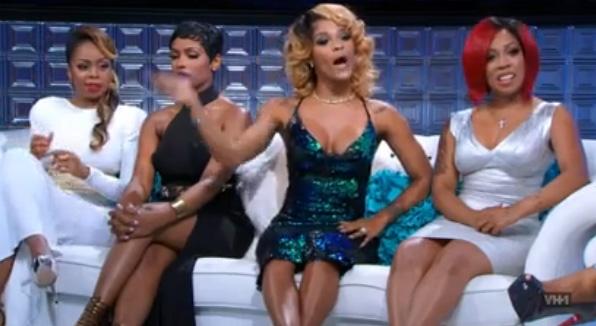 Industry men don't realize, decent women despise threesomes and don't respect men who try to get them or actually do. What do you need two vaginas for - do you have two penises. No! Greedy! Ladies, any man begging you for a threesome, run from him like the plague, as that is a red flag.
That man doesn't respect you. That is not a man in control of himself - mind, soul or body and he will let you down and cheat anyway when you least expect it, even though you gave him a threesome. Sexual threesomes don't keep men faithful. It makes them reckless, thinking they can do anything in a relationship. Evelyn Lozada, Demi Moore, Britney Spears, Rihanna, Teanna Taylor, reality stars and various Playboy models who married stars did threesomes and their men cheated anyway.