Derek Medina, 31, an actor who had a small role on the crime based television show "Burn Notice" which is based in Miami, brutally killed his wife, Jennifer Alonzo and posted her death photo on the internet. People were aghast to see the photo, showing the grisly crime scene, taken inside the couple's South Miami townhome. The photo shows his wife's blood soaked corpse.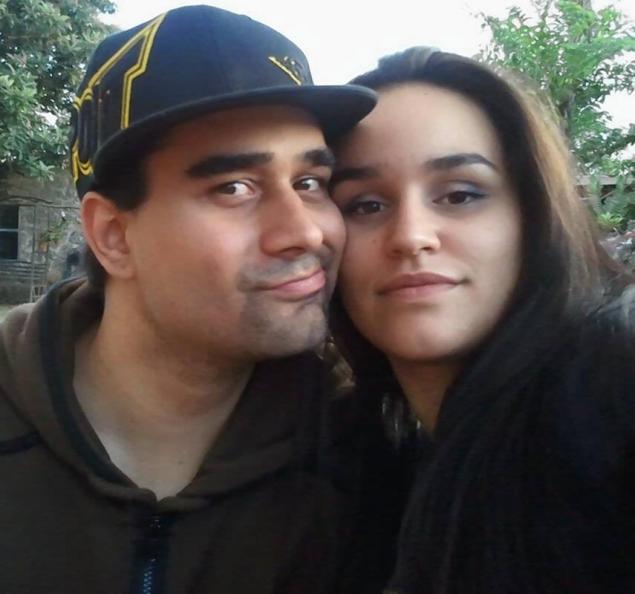 His father Derek Medina Sr. stated, "He just said that his wife picked up a knife on him and they had a big fight and he shot her." Medina Jr. also stated his wife would punch him and he got tired of it. Alonzo leaves behind a 10-year-old daughter from a previous relationship. Her daughter lived with the couple, who wed in 2012.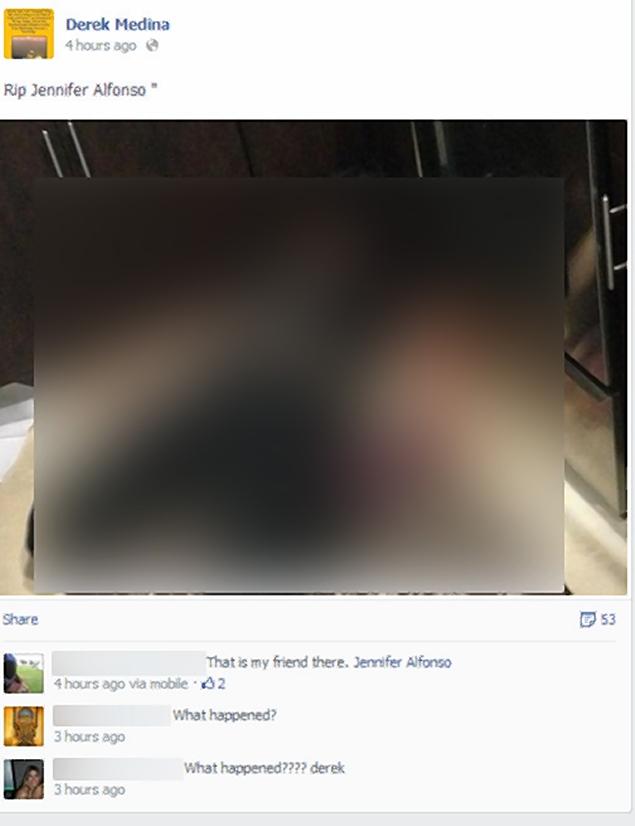 Medina stated, "I'm going to prison or death sentence for killing my wife love you guys miss you guys take care Facebook people you will see me in the news. My wife was punching me and I am not going to stand anymore with the abuse so I did what I did I hope you understand me."