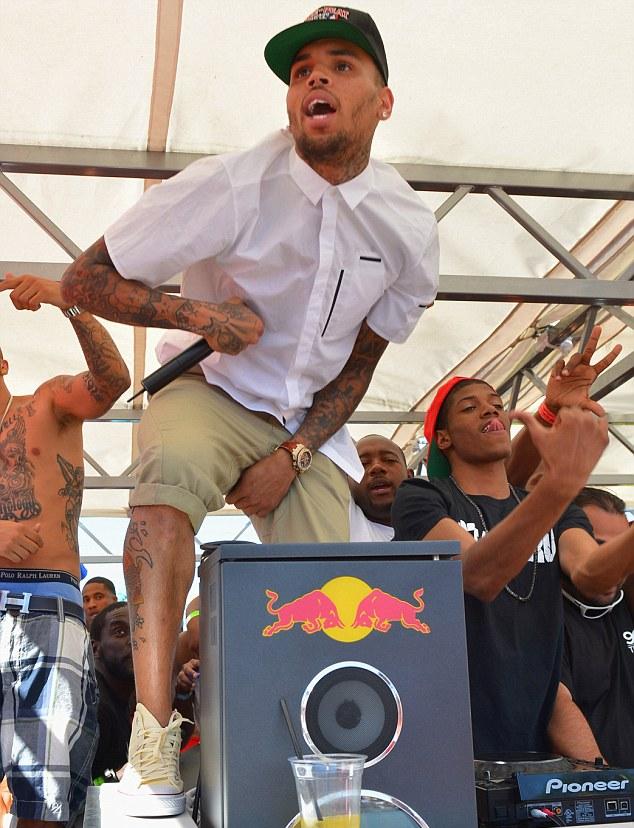 Chris Brown: Hey Karrueche, where are you girl!
A report has surfaced regarding lovesick singer, Rihanna, still pining over her ex-boyfriend, Chris Brown. She is feeling like she got the short end of the stick, as the phrase goes, over Brown reuniting with her, doing a duet and then dropping her for his ex-girlfriend Karrueche Tran.
Brown has been promoting the duet, among other songs on his forthcoming album. However, a blog is reporting Rihanna wants to sue to obtain a restraining order against Brown, to stop him from using her name to promote the song and album.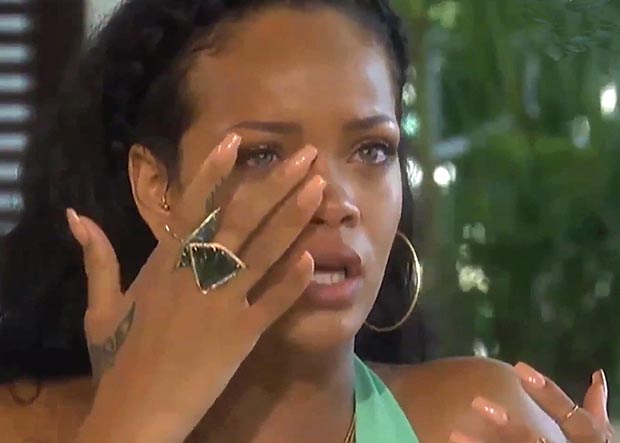 Rihanna: and he just took the song and left when I started nagging him again and cheating on him with my opening act.
But there's just one problem – she signed a contract to do the duet and was compensated. Under said standard legal agreements in such cases, one is allowed to use the name of the collaborator in promoting the project. She has no case. It would come across as sour grapes in suing an ex-boyfriend for ditching you.
So to recap, he used you for sex (like everyone else in the industry does), got free publicity from the reunion, a song for his forthcoming album and is now back with Tran, who makes him happier than you do. Yea, sucks to be you. You can't completely complain, as you were paid thousands for the duet, which is basically your weed and alcohol budget for a day.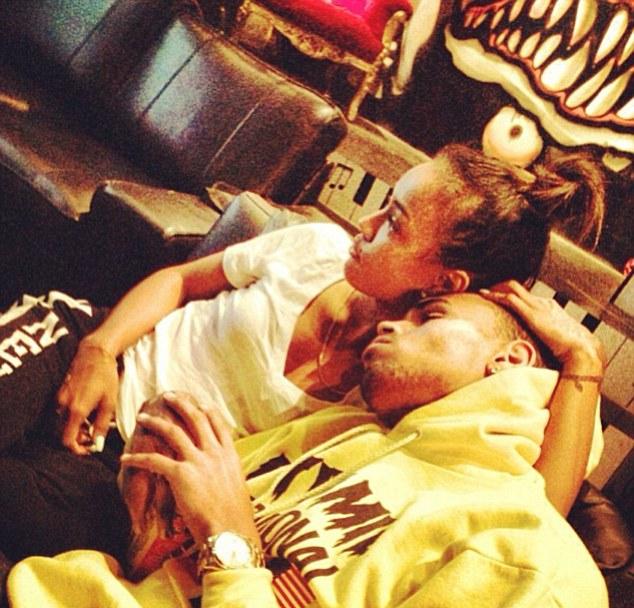 Karrueche Tran to Chris Brown: I'll save you from the forehead monster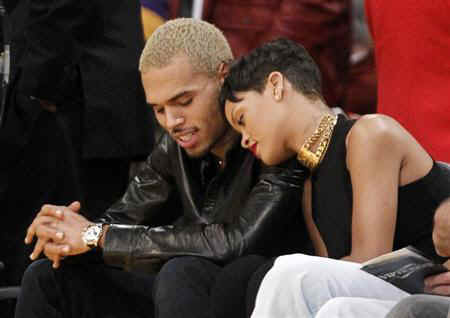 Chris Brown to Rihanna: um, yea, I gotta go, but thanks for the song!
Brown got the better deal as the song will help his album. There's only one potential problem –if the song with Rihanna is chosen as a single and he needs a video for it, he will have to beg her royal forehead and she may insist he ditch Tran like she did the last time…
STORY SOURCE
Rihanna is planning to take legal action on Chris Brown
Sandra Rose gathers that Rihanna is considering taking out a restraining order if her former lover Chris Brown doesn't stop dropping her name in interviews. The report reveals that although Chris and Rihanna have severed communication with each other since they broke up in May, Chris has remained undeterred in using Rihanna's name to promote his upcoming album...
Rihanna is reportedly so stressed out by Brown's disrespect that she shows up hours late for her concerts. The "Pour It Up" singer showed up 3 hours late for her concert Wednesday night in Monte Carlo, Monaco, leaving fans who had paid at least $782 fuming.