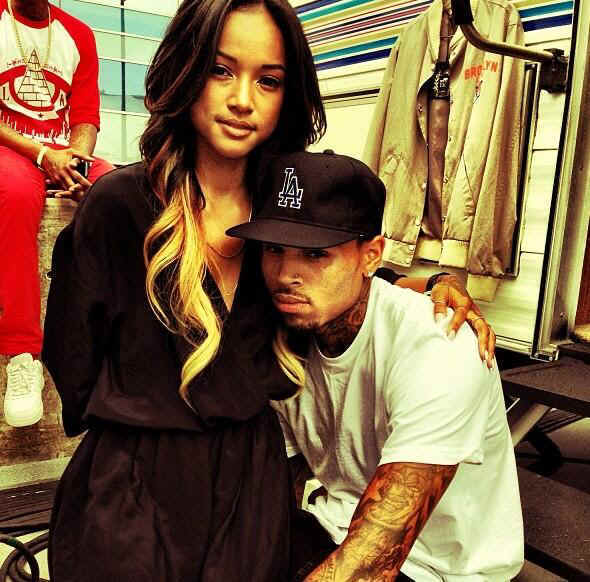 Karrueche Tran and Chris Brown
Music model Rihanna is showing off like her soon-to-be-released duet with on-and-off-again boyfriend, singer Chris Brown, is doing him a favor, when she, like all his other collaborators, were paid to appear on the forthcoming CD. The money came out of Brown's advance from the record label to do the CD, which he must recoup in sales to see a profit.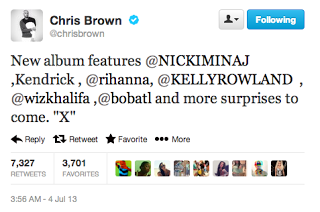 Chris Brown tweet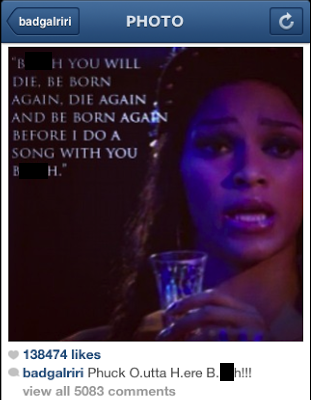 Rihanna response on Instagram, which according to blog Rhymes With Snitch, "And in case Chris didn't know Rihanna was talking to him she capitalized the letters OHB which also happens to be the initials of Chris Brown's clique the Original Hood Bosses."
Brown does stand to make more money from the album than Rihanna as a collaborator, which depending upon the fee, an appearance on a CD can command anywhere from $25,000 to $200,000 to a guest star. He did put money in her pocket, so she hasn't walked away empty handed.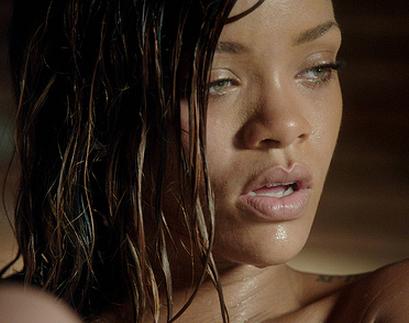 Rihanna: I got played y'all
She is upset that his profits won't stay in their relationship, as the publicity the song will generate, will translate into sales and touring opportunities for Brown that her rival Karrueche Tran, his girlfriend, will benefit from. Rihanna thought she'd own him with the duet, but didn't think ahead to what could happen once the contract was signed and the recording session done.