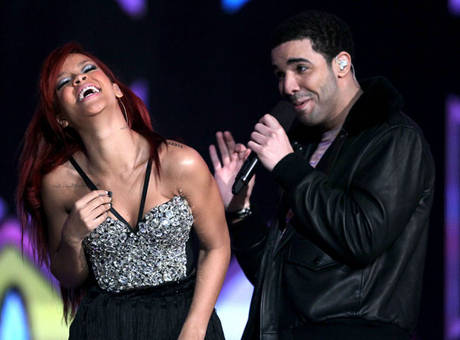 Rihanna and Drake
Rihanna has been craving the love and attention of ex-boyfriend, Chris Brown, who is the love of her life. So much so she is going after a man she doesn't love, rapper Drake, to make Brown jealous. It's getting under Rihanna's skin how quickly Brown has moved on, reuniting with his ex-girlfriend, Karrueche Tran.
Rihanna has been behaving in a thirsty manner, doing her level best to get the attention and affection of Drake, who skipped over her the other day for a stripper. Brown, who is facing a probation hearing on July 15th, 2013, regarding his 2009 domestic violence incident with Rihanna, has more pressing things on his mind, not realizing how devastated she is by the split.
She has been going around drunker and higher than ever, trying to forget that her relationship with Brown imploded again and he is back in the arms of her top rival. So to get back at him, she is running to the arms of his top rival, Drake (who really doesn't seem to care).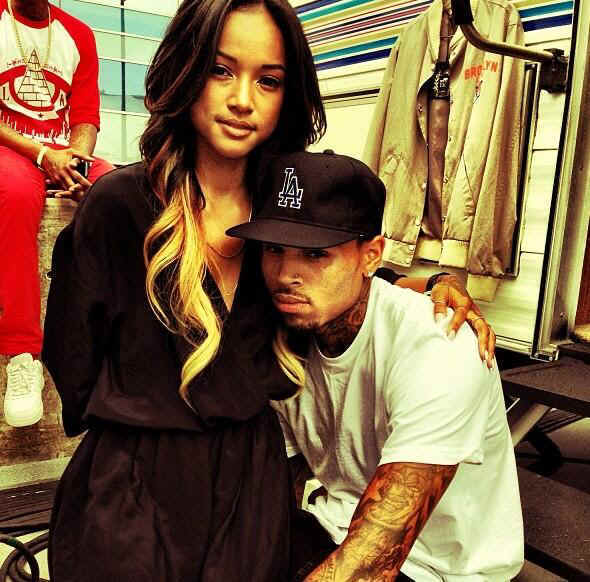 Karrueche Tran and Chris Brown
This next segment is for the ladies who read the column, so to the guys on the site, kindly skip this paragraph. Women, what is wrong with Rihanna. She is making chicks look bad. Yes, when you find your true love you realize that's the one. Everyone else will be second to that man. However, even if he has you whipped, why show it so badly as she's doing (*shakes head*).
And yes, Rihanna has openly stated Brown is the love of her life, even bawling over him on Oprah like a weak woman he broke down to nothing (*shakes head again*). Rihanna has been acting in a crackish manner over Chris and he knows it, that's why he isn't worried. If Brown were to call Rihanna tomorrow and say let's get back together, she'd do cartwheels all the way over to his house.