Rihanna's Diamonds tour continues to be plagued with problems. Several tour stops were canceled due to alleged illness, but coincidentally reports surfaced that tickets were selling poorly, therefore said dates would have cost her money.
Rihanna was booed in Boston and received a cold reception in New York. Now it is being reported she was loudly booed in Paris, France as she went to a Chanel fashion show. Chanel, the same brand who denounced her trying to claim she is their new model/spokeswoman, running to Vogue to distance their fashion house from her. Rihanna also showed up 2-hours late for her show in Cologne, Germany, angering her fans who were left waiting, as she had gone out drinking and smoking weed. How unprofessional.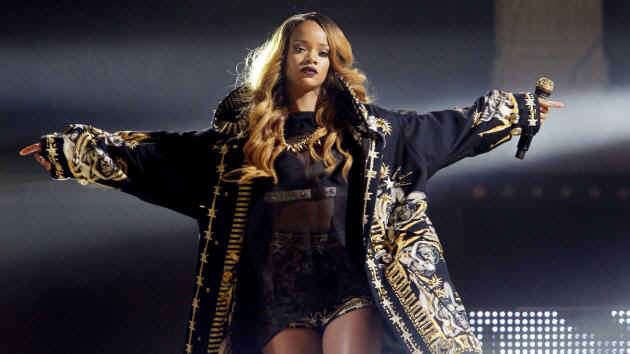 Rihanna
Rihanna is very pretentious with an inflated opinion of herself. She became famous from getting a record deal in exchange for sleeping with Jay-Z as a minor, stole copyrighted music, videos and images from several copyright holders, some of whom have sued. She illegally became rich of copyright infringement, a crime forbidden by domestic and international law. What a fraud. Another music industry Madoff.