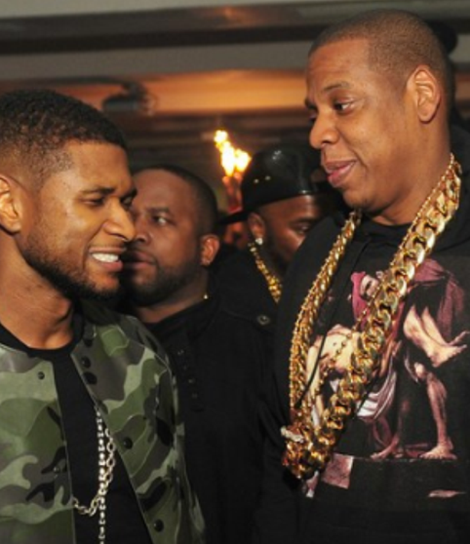 Usher and Jay-Z
Illuminati/Kabbalah rapper, Jay-Z, is so very desperate for attention and money. So much so the unscrupulous rapper made an appearance in public wearing a blasphemous t-shirt said to feature Satan having sex with Jesus. People need to stop supporting this man. All he's doing is exposing you and your kids to toxic trash.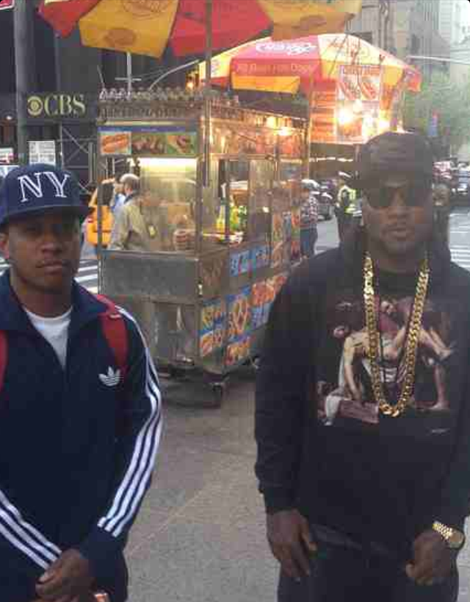 Rapper Young Jeezy wearing the same sacrilegious Satanic shirt
Jay-Z, who has released songs such as "Lucifer" which is another name for Satan, featuring lyrics that praise the devil, in addition to other songs denouncing Jesus, is clearly depraved and disrespectful of other people's religion. This man will do anything for money and attention and it is going to be his downfall.
STORY SOURCE
Jay Z Spreading Sacrilegious Sentiments?
2013-07-30-at-1.14.41-AM - "He was the Anti Christ to a certain kind of Hip-Hop fan." ~Questlove. HSK Exclusive - Jay Z's most recent sporting of a t-shirt — bearing the image of Satan having sex with Jesus Christ — may not be blatant, but sources say, in person, the rapper's message is clear. Don't believe me.. Just ask Young Jeezy, who could be reppin' the same suspected sacrilegious values. "Polo T all black, welcome to the afterlife Money is the root of all evil meet the anti Christ." Is Jay Z responsible for turning out a Jeezy back in 2010, when the 35-year-old rapper was lending his hand in promoting Jigga's "Blueprint 3? tour? Of course. Don't believe me.. Ask Trey Songz.