Former New England Patriots football star, Aaron Hernandez, has been denied bail in the murder of associate, Lloyd Odin. Today, during a televised hearing, Hernandez was denied bail and remanded into custody. His case is expected to go to trial in approximately one year.
Hernandez was also sued this month for shooting a man in the face, creating serious, permanent injuries. It is also being reported in the mainstream press, Hernandez is being investigated in connection with a second murder, but police refused to release any details on the case.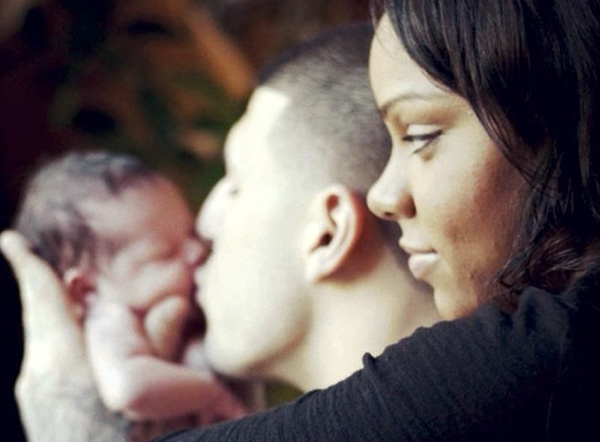 Aaron Hernandez, his fiancee and their child
The $40,000,000 footballer was dropped from the Patriots upon being arrested yesterday. It is tragic that people have died and another man terribly injured. It is also regrettable that a man, said to be a former gang member, was granted the opportunity to live his dream playing football, was handsomely rewarded, but chose to continue along a troubled path.
Hernandez had become engaged to the mother of his baby with plans for a wedding. Today she cried in court as he was led away. It is only a matter of time before the realization of the fact their lives and that of their child, will never be the same. If Hernandez is convicted of the aforementioned crimes, he will likely spend the rest of his natural life in prison.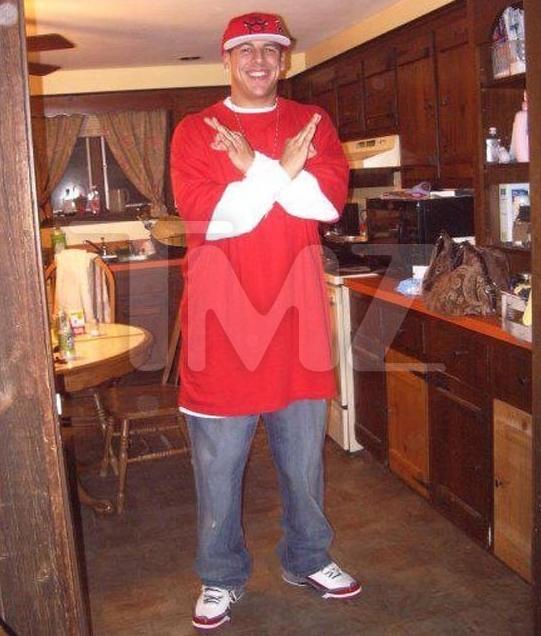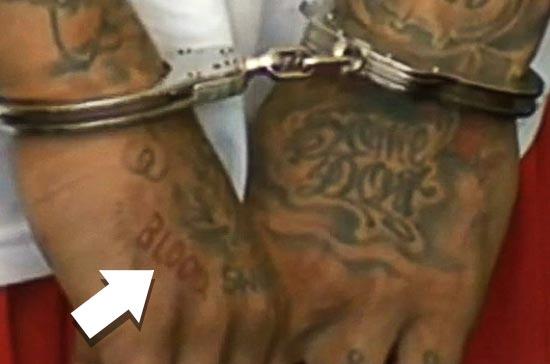 Aaron Hernandez making gang signs and displaying Bloods gang tattoo (Photo Credit: TMZ)
The Judiciary Report has maintained for years that when one becomes famous, one should leave certain negative friends and influences behind, if one hopes to stay on the straight and narrow (even if you're not famous, get the negativity out of your life). No one wants a spectacular fall from grace, but make no mistake, with poor decisions it will happen. Here's hoping Hernandez seeks redemption and God's forgiveness.