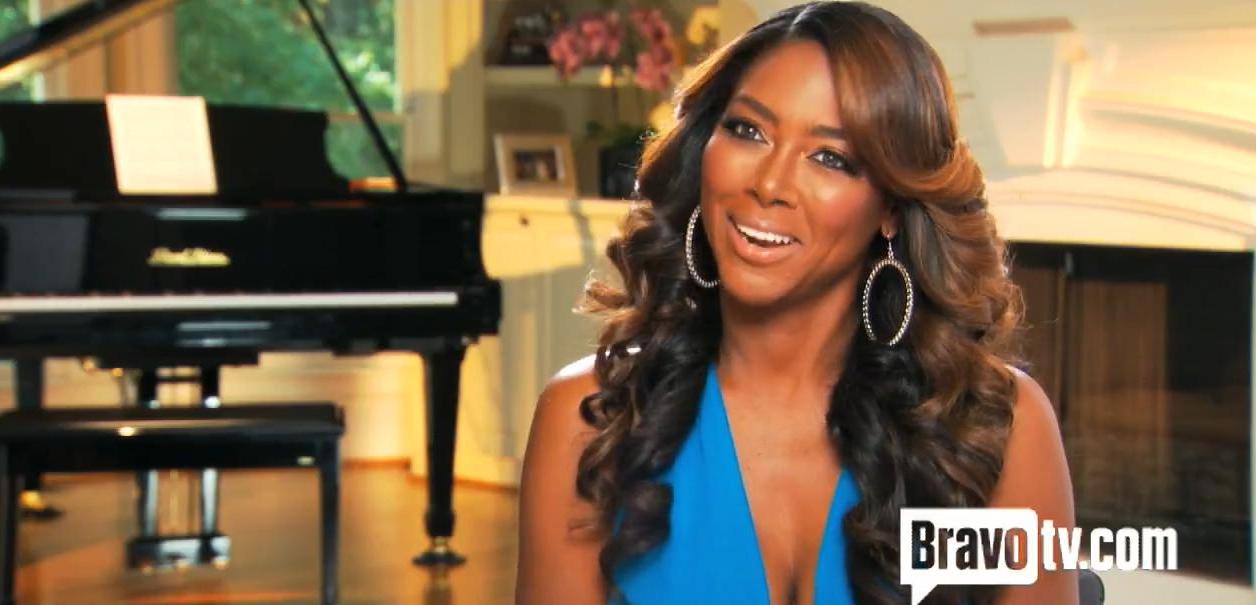 Kenya Moore
Former Miss USA and current "Real Housewives Of Atlanta" reality star, Kenya Moore, has successfully overturned an eviction court ruling against her, obtained by landlord Conya Weems-Dillon. Moore informed the court she was never serve legal papers, therefore the judgment must be vacated, pardon the pun.
For the past year, Moore has been renting a $4,000 per month mansion in Atlanta, Georgia's exclusive Roswell neighborhood. The judge in the case has granted a new hearing on the matter. Dillon will not be pleased, as she stated in her legal filing, "Defendant [Moore] has created a media circus in a desperate attempt to maintain relevancy as a reality TV personality while maliciously attacking Plaintifff's character." Ouch!
Based on Dillion's claims she rejected Moore's request of a 60-day extension on her lease which ended last month, it is clear the landlord wants her out of the property. Dillion states she seeks to move back into her home, which Moore has altered without permission.
STORY SOURCE

Kenya Moore gets new hearing on eviction
June 24, 2013 - Kenya Moore's eviction from her Roswell rental home has been put on hold and a new hearing date has been set for July 9 in the Fullton County magistrate court.. The "Real Housewives of Atlanta" cast member has been in a seemingly ridiculous battle with her landlady Conya Dillon...
Moore's lease was up at the end of May. The former Miss USA tried to extend her rental 60 days, which Dillon did not accept...Instead, Dillon filed an eviction notice in late May, accusing Moore of not paying her full rent and making alterations to the home...
Moore was planning to leave the home next month anyway, she told Wendy Williams last week. She said she had placed a $6,000 security deposit upfront and was never in arrears.