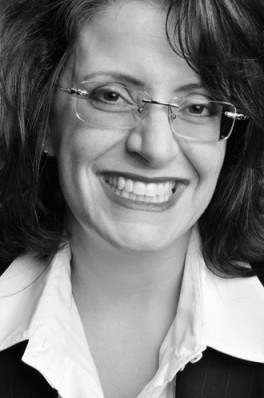 Sarah Steinbaum
This is a follow up to the June 1. 2013 article "
Bad Lawyer Alert: Sarah Steinbaum Of The Jacoby And Meyers Law Firm (Broadspire And Turnberry Associates)
" The law firm of Jacoby and Meyers, which Steinbaum works for, has denied all involvement in the case, disowning it as something she did on her own.
Steinbaum is angry over the Judiciary Report's article and wants it removed, communicating this information through a third party (be a woman about it and write an email or a letter. Tthe site has never done an article takedown. If I write something it is for a reason. I don't write things to remove them. I've never worked that way.
Years ago, even the FBI unsuccessfully tried to have something removed from the Judiciary Report, so I don't know what made her think she as a lawyer, could violate the Constitution and get it done. You think you're badder than the FBI? I've taken on the IRS and two large insurance companies in separate legal matters, within the law and won. Do you think you're badder than the IRS (who can be downright scary to some). I'm not ignorant of the law.
A week ago, Steinbaum sent someone to speak to me about the article, in what was very inappropriate, unprofessional conduct not becoming a Florida Bar attorney. Steinbaum proved my point via the incident last week and if it happens again there will be a police complaint and a lawsuit. I'm not afraid of anyone.
An answer is expected from Aventura Mall and Turnberry Associates shortly and anything short of an apology and amicably resolving the aforementioned case, will result in continued coverage of this matter on the Judiciary Report site, its affiliates and site feeds, which are read by millions per month.