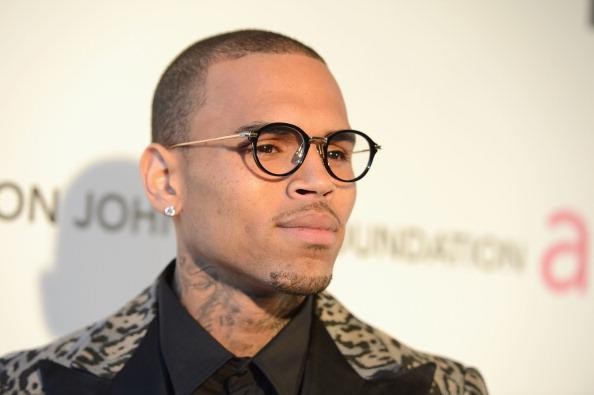 Chris Brown
According to reports, Olga Gure-Kovalenko, the woman at the center of the R&B singer Chris Brown's hit and run criminal case, is stating he cursed at her. Gure-Kovalenko stated to authorities Brown referred to her a "b**ch" when she asked for his license and insurance information. Brown's Range Rover rear ended Gure-Kovalenko Mercedes Benz, leaving no visible damage in a minor fender bender. Gure-Kovalenko is also sensationally claiming Brown stated, Do you think I am just a black n***er."
She contends he left her false insurance information, became hostile and tried to grab her phone as she took his picture, prompting girlfriend Karrueche Tran to say to him "Don't touch her! Don't touch her!" Video tape of the incident shot by paparazzi does not reveal the aforementioned incident. How did the paparazzi miss this, after having filmed Brown pulling over to speak to her. Why would they hold on to such footage, which would command a good price from outlets such as TMZ and The Insider.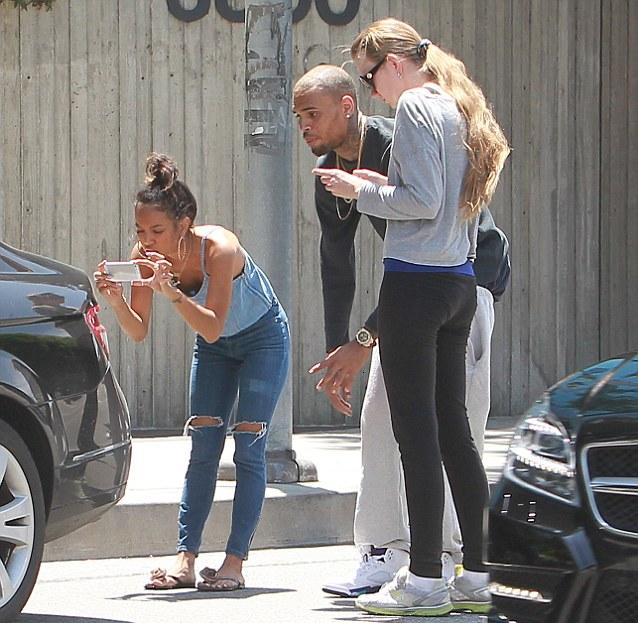 Karrueche Tran, Chris Brown and Olga Gure-Kovalenko
As stated yesterday, the prosecutor's office has filed charges against Brown over the incident and may move to revoke his probation. This could result in 4-years incarceration for Brown. There's another item in the indictment that is clearer - Brown being charged with driving without a valid license. Today, Brown's lawyer Mark Geragos clarified the charge, stating the singer's license is from his home state Virginia, not California where he mainly resides and where the accident occurred.
Years ago, Britney Spears was accused of a similar legal infraction, but it did not result in jail time. However, she was a first time offender and Brown has other items looming at a probation hearing on July 15, 2013. Therefore, this could go either way, due to all the other alleged probation violations prosecutors have proposed Brown committed.
STORY SOURCE

Chris Brown Victim He Went Nuts And Called Me 'B***h!'
6/26/2013 7:15 AM PDT BY TMZ STAFF - 8:10 AM PT Chris' lawyer, Mark Geragos, just told TMZ, the criminal hit-and-run charge against his client is "B.S." Geragos says Chris gave the other driver his Virginia driver's license and also gave her an insurance card.
Geragos says Chris has 2 cars, and the Fireman's Insurance card he forked over was for his Lamborghini -- not the Range Rover he was driving. Geragos acknowledges Chris didn't have a California DL, but says it's ridiculous to charge him with hit-and-run given that he turned over sufficient identifying info.
Chris Brown went insane on the woman whose car he hit last month, screaming at her, "Who do you think you are, Bi**h?" ... and it got so bad, Karrueche Tran yelled to Chris, "Don't touch her, don't touch her!"...