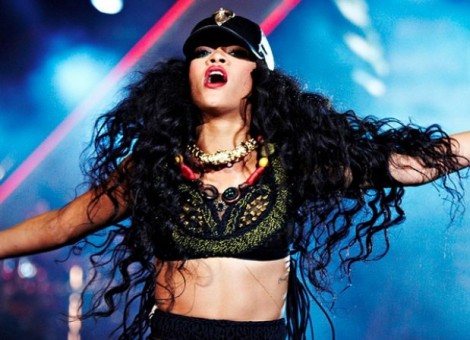 Rihanna
In a strange and foolish tirade, alleged singer, Rihanna, slammed the entire New York Knicks basketball team, when an Instagram user asked her about one of its stars, J.R. Smith. The drug addicted alcoholic launched into an offensive tirade stating of Smith, "F**k you and your wack a*s team." Smith responded, "I'm not worried about Instagram, I'm worried about the playoffs!"
The Miami Heat are my favorite team, have been since their inception when I was a kid, but give credit where credit is due - the Knicks are a storied, accomplished team. They have so much history and many great players have worn their jersey. The Miami and New York rivalry has also been sweet for years, due to the sheer amount of New Yorkers living in South Florida.
But back to my point, why refer to the entire team as "wack." It was disrespectful. It's one thing to joke about a team, but calling them "wack" especially when you have a song deal with the NBA, was foolish and unnecessary. It was the words of a fool believing her own hype her record company paid for in the press.
STORY SOURCE