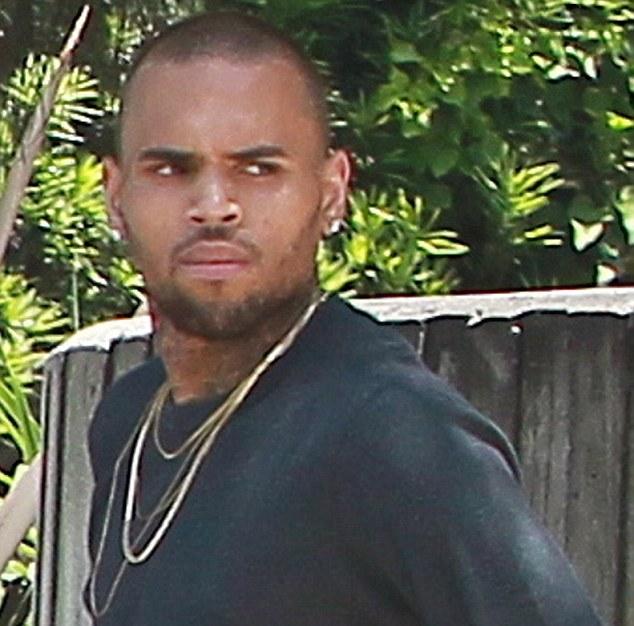 Chris Brown (Photo Credit: X17)
Last week singer Chris Brown met in a car incident, rear ending a Mercedes Benz, whilst driving his Range Rover. Brown exchanged information with the other driver, while his girlfriend, Karrueche Tran, took photos of the vehicle. However, it is now being claimed Brown provided incorrect insurance information to the other motorist, which according to website TMZ, is a violation of his probation that could send him to jail.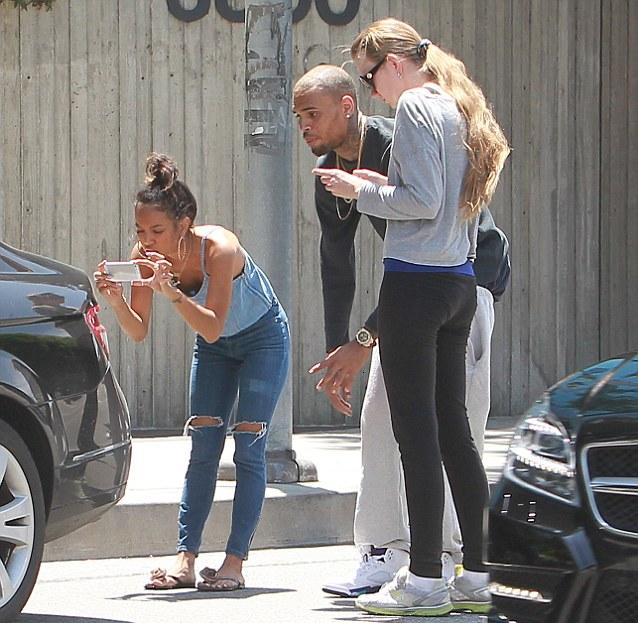 Karrueche Tran (left) and Chris Brown (center) last week
Brown denies the allegation. He also contends, there was no damage to the Mercedes, as photos Tran took reveal. Therefore, under the circumstances, an insurance claim would not be necessary. One thing's for sure, hitting a Mercedes will drive up one's insurance premium. In closing, if the Frank Ocean fight didn't revoke Brown's probation, it would be odd for a minor incident such as this to do so. They would have to definitively prove Brown deliberately provided inaccurate insurance information.