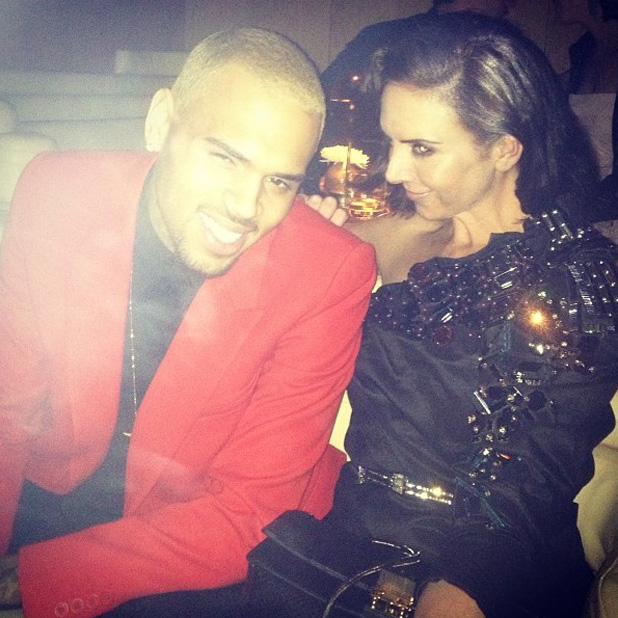 Chris Brown and Jill Demling (Oh, she is looking like she was about to devour him on Monday)
Chris Brown was spotted intimately dancing with a pretty mystery woman at an after party for the Met Ball, which took place this week. To add insult to injury, the two seductively danced to a song by his ex-girlfriend, Rihanna. The song in question you ask? It's titled "The Only Girl In The World" (LOL). How ironic. Clearly, judging by his behavior, Chris doesn't think Rihanna is the only girl in the world. She is not gonna like that at all.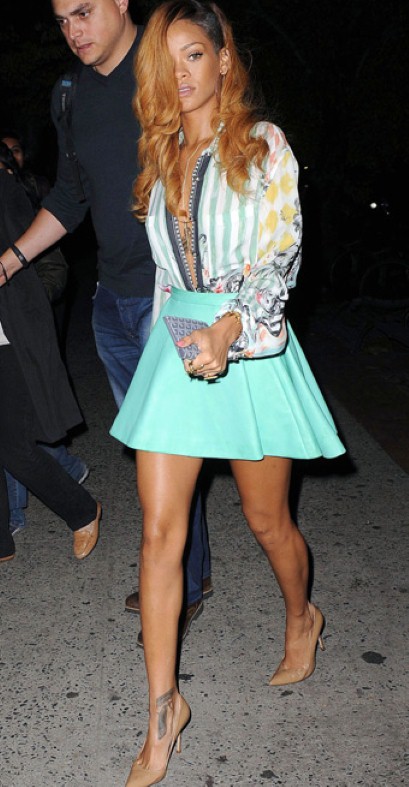 Rihanna
According to reports, Brown didn't look like he was missing Rihanna at all, showing no signs of being heartbroken or upset at their most recent break-up. Since the report, Rihanna's been spotted out looking sad. She fought to get him back from his on and off again girlfriend, Karrueche Tran, then when she finally got him, they started fighting again and now they've broken up...again.
STORY SOURCE

Chris Brown 'Dances With Mystery Hottie To Rihanna Track At The Met Ball After Party'


May 9, 2013 - The singer was in high-spirits as he hit the dance floor for some 'body-rolling.' Chris Brown showed no signs of a post-breakup hangover earlier this week when he was reportedly spotted dancing with a mystery hottie to one of his favourite jams – by ex-girlfriend Rihanna.
Indeed, the dust had barely settled on controversial Chris' recent split with the touring Diamonds singer when he rocked up at New York's Standard Hotel – venue of the yearly Met Gala's after party – with a group of pals on Wednesday (May 8).
Never one to let the grass grow under his feet, Chris is understood to have hit the dance-floor with a female companion as soon as he heard thy opening strains of RiRi hit The Only Girl in the World – but not before he 'danced and screamed' to Gotye's 2012 track Somebody That I Used to Know.
"He was putting on a big show, dancing and screaming to 'Somebody That I Used to Know' with lots of enthusiasm," an eyewitness told HollywoodLife. "It seemed he was really into the message of the song." And with verses like this – You didn't have to cut me off/Make it like it never happened and that we were nothing/I don't even need your love/But you treat me like a stranger and that feels so rough – it's not hard to see why.
According to the eyewitness, single Chris started body-rolling with his dance partner at 2am: "He was dancing casually, not aggressively, body rolling in her direction," he added. The previous night, Rihanna took an unexpected opportunity to reference her recent split with Chris while she was up on stage in New York...