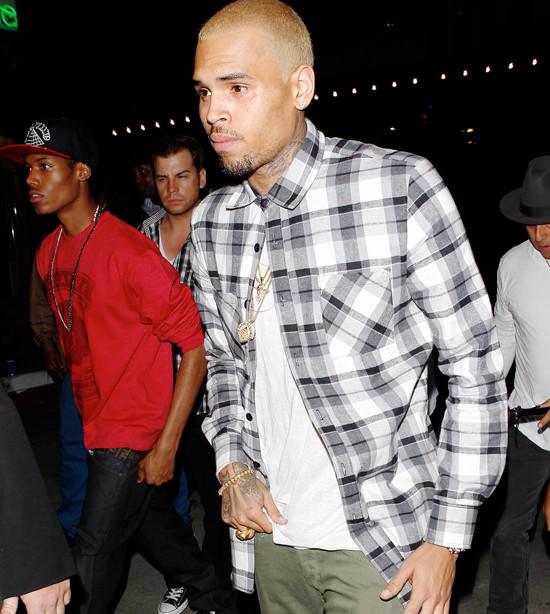 Chris Brown (Photo Credit: Splash and TMZ)
Just days ago in the May 1, 2013 article "
Chris Brown Unfollows Rihanna And Follows Karrueche Tran
" the Judiciary Report warned against singer Rihanna cozying up to the enemies of her boyfriend, Chris Brown, stating "
After Rihanna unfollowed Chris Brown on Twitter and began following his archenemy, rapper Drake, Brown has returned the favor. Brown is now following on and off girlfriend Karrueche Tran again. Rihanna hates Tran and will not react well to it. However, she threw the first punch in their cyber fight. Yea, keep challenging him (sarcasm). He's not playing with you. He's going to break your heart so badly when you go too far with that playing-with-his-enemies mess one day.
"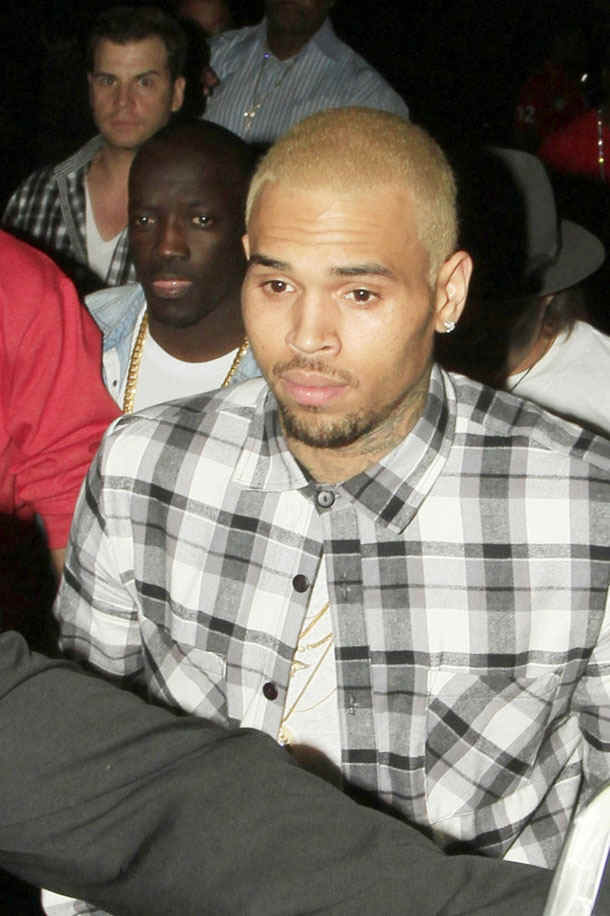 Chris Brown
Well, that's exactly what he's done. Brown invited model Karrueche Tran, a woman he has stated he loves, to his 24th birthday at the Emerson Theater in Los Angeles and Rihanna was not there. Now, one's birthday is a special day. You spend it with the people you love (after all, Rihanna invited Brown to spend her birthday with her months ago). It speaks volumes that Tran was there and Rihanna was not.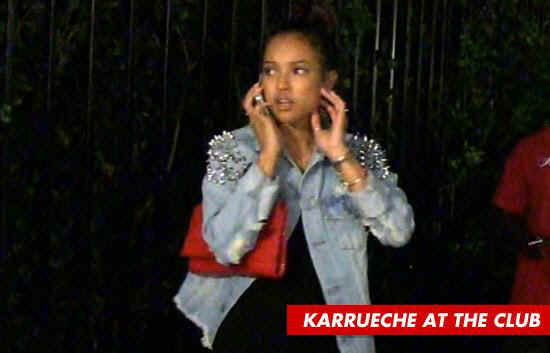 Karrueche Tran at Chris Brown's birthday party (Photo Credit: Splash and TMZ)
Tran is currently dating public relations rep, Ryan LaCour, who accompanied her to the party, along with singer Christina Milian. However, with the way men think and operate, just because you have someone, doesn't mean they will not try to get you back (no disrespect intended to LaCour). Your new man could be standing right next to you and your ex-man will say something they are not supposed to in trying to win you back.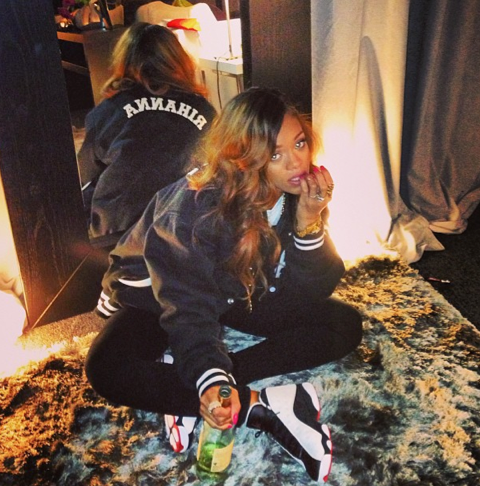 You know Rihanna is somewhere crying and getting drunk and high looking at posts and pics all over the internet of Tran at Brown's party
Well, looks like Brown won this round. Their relationship is now more messed up than ever with this latest birthday diss. The weird part is Drake doesn't seem to love Rihanna, yet she is offending Brown with him out of spite and jealousy, via playing games, which is not a good idea. People, do not follow her example. If you love someone, do not play games with them or try to make them jealous. As the Judiciary Report has consistently stated, it is not a good idea trying to make people jealous. It can backfire badly and leave you in tears.
STORY SOURCE
Chris Brown While Rihanna's Away ...
5/4/2013 7:15 AM PDT BY TMZ STAFF - With Rihanna in New York City on her Diamonds World Tour, Chris Brown celebrated his birthday at Emerson nightclub in Hollywood ... with ex Karrueche Tran in attendance. We're told Karrueche -- Chris' other on-again/off-again girlfriend -- was invited by Chris himself to the party to celebrate Chris turning 24. Our sources say the two still talk often and hang out, and that she still cares about Chris very much...
RELATED ARTICLE