Failed FBI Director, Robert S. Mueller, who was in office when the September 11th terrorist attacks happened, is being slammed by members of Congress, people in the domestic and international intelligence community and mainstream news purveyor Reuters.
Mueller, who is scheduled to leave office shortly, after the government unadvisedly gave him a two-year extension in the post, going against decades of established law, is being condemned all over the world for ignoring "multiple" credible tips from the Russian government that Tamerlan Tsarnaev is a radical terrorist planning a deadly attack.
Tsarnaev went on to execute the Boston Marathon bombing, which killed 3 people, including a child and left 200 others seriously injured, with over a dozen facing amputation of limbs. Tsarnaev was killed days later by police in Boston.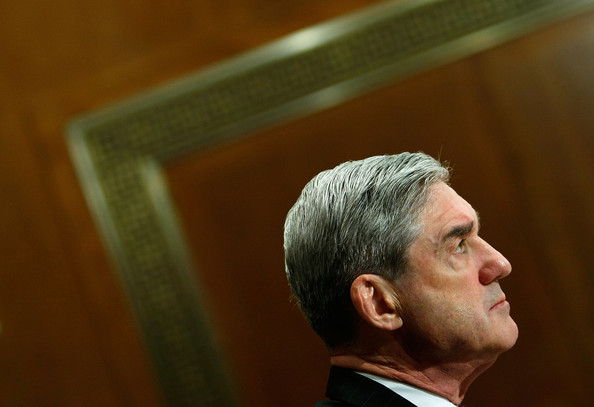 Robert S. Mueller
The FBI arrogantly ignored all the tips from the FSB (formerly the KGB) which the Russian government had picked up
on a wiretap
of Tsarnaev contacting his lawbreaking mother in Russia, speaking about jihad over the telephone. As stated in the previous article,
The FBI Under Scrutiny For Failing To Act On Tip Two Years Ago About Boston Marathon Bomber
, this is a pattern of chronic, criminally negligent behavior from the FBI, who've also been given credible tips by MI6 in Britain and ignored them as well, leading to a terrorist attack in Detroit (scuppered by plane passengers).
To ignore credible intelligence agencies such as MI6 and the FSB, shows an inexcusable arrogance and unconscionable pattern of gambling with innocent people's lives. Thousands of innocent people have died in terrorist attacks under his watch at the FBI. This time an 8-year-old boy is dead and it could have been prevented, because the FBI was warned 2-years-in advance about Tsarnaev.
The FBI likes to tout on its website that it works with its law enforcement counterparts, domestically and internationally, but once again said claim has been shown to be untrue. Additional facts have surfaced since the Boston Bombings which reveal the FBI is not cooperating with Homeland Security or the CIA as it should (previously, it was discovered the FBI keeps getting into foolish territorial run-ins with the ATF).
If this were school the FBI would receive a "does not play well with others" on its report card and a failing grade. No one can blame them for what they do not know. However, they can be blamed for what they do know (and were told well in advance) but let the unthinkable happen to innocent people anyway.
The CIA is ruthless, reckless and lawbreaking on every level, but they are competent. U.S. national security would be better handled in the hands of a competent law enforcement agency, rather than the bumbling FBI. It's time for a new law enforcement agency in America, as you can be sure, under the FBI, there will be more terrorist attacks that hit their target in the United States and for the umpteenth time, the American people will later learn, the FBI knew about the assailants, but dropped the ball.
Side Bar:
Had Congress not given Mueller a 2-year extension on his post, after such abject failure on his part, maybe they could have gotten a competent FBI Director in the position, who would have heeded the Russian government's warnings, thus preventing the Boston Marathon bombings. I wrote it was a bad idea giving Mueller that extension (
Obama's Attempts To Reinstall FBI Director Deemed Unconstitutional
). Now innocent people have paid for it with their lives...again...
STORY SOURCE
FBI's longtime director faces criticism of bureau again
WASHINGTON | Sat Apr 27, 2013 8:24am EDT - (Reuters) - As he nears the end of a dozen years as director of the FBI, Robert Mueller finds himself defending the agency over its handling of two high-profile cases. It is a familiar spot for the low-key ex-Marine.
At the request of President Barack Obama, Mueller stayed on for two years beyond the job's 10-year term to help stabilize law enforcement's fight against domestic and international threats to U.S. security. Recent events - the bombing at the Boston Marathon and ricin-laced letters sent to Obama and a U.S. senator - have left Mueller dealing with suggestions that agency missteps may have added to the damage.
Mueller, 68, who is scheduled to leave office in early September, has endured many congressional attacks against his agency's performance. While he is not universally praised on Capitol Hill, he has won enough bipartisan support to be considered a success.
Tellingly, it was a target of the 2001 anthrax letters - Democratic Senator Patrick Leahy of Vermont - who told Mueller at a 2008 hearing that he seriously doubted the findings of the FBI's long and complicated anthrax investigation. But three years later, Leahy as Senate Judiciary Committee chairman helped Mueller win a two-year extension of his term...
"I believe he is well liked, even though I find fault with a lot of his policies, or how he does things," Senator Charles Grassley, the top Republican on the Judiciary Committee, said in an interview...
This month, the FBI has faced fresh assaults over its failure to spot the potential danger from Tamerlan Tsarnaev, a suspect in the April 15 Boston Marathon bombings, after Russia asked the bureau to investigate him two years ago. Tamerlan Tsarnaev died in a police shootout and his brother, Dzhokhar Tsarnaev, has been charged in the bombings that killed three people and injured more than 200.
Two senior Republican lawmakers complained Tamerlan Tsarnaev was yet another in a series of cases in which a person investigated by the agency had later taken part in attacks. Soon after the Boston bombings, the FBI accused an Elvis impersonator of sending letters containing ricin to Obama and other officials, only to quickly drop the charges for a lack of evidence...
Russia contacted US government 'multiple' times
April 23, 2013 - WASHINGTON -- Russian authorities alerted the US government not once but ``multiple'' times over their concerns about Tamerlan Tsarnaev -- including a second time nearly a year after he was first interviewed by FBI agents in Boston -- raising new questions about whether the FBI should have focused more attention on the suspected Boston Marathon bomber, according to US senators briefed on the probe Tuesday.
The FBI has previously said it interviewed Tsarnaev in early 2011 after it was initially contacted by the Russians. After that review, the FBI has said, it determined he did not pose a threat.
In a closed briefing on Tuesday, members of the Senate Intelligence Committee learned that Russia alerted the United States about Tsarnaev in ``multiple contacts'' -- including ``at least once since October 2011,'' said Richard Burr, a Republican of North Carolina, speaking with reporters afterward.
Senators said the briefing also revealed failures among federal agencies to share vital information about Tsarnaev, indicating, they said, that the US government still has not established a strong system to ``connect the dots'' about would-be terrorists residing in America more than a decade after 9/11...
The FBI has said it was not aware that Tsarnaev had traveled to Russia in 2012. Senator Lindsey Graham, Republican of South Carolina, said Monday that the FBI told him it was not aware of the older Tsarnaev's travels because his name had been misspelled on an airliner passenger list. US Secretary of Homeland Security Janet Napolitano confirmed the misspelling during a hearing before the Senate Judiciary Committee Tuesday, but she said Homeland Security nonetheless was aware of his trip...