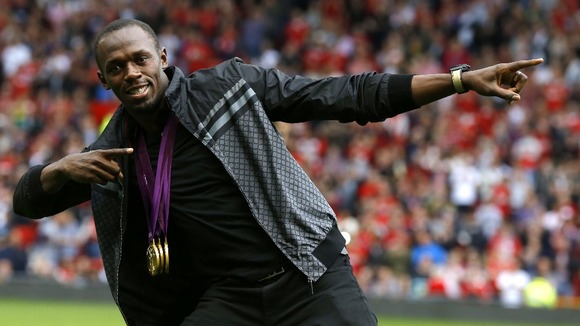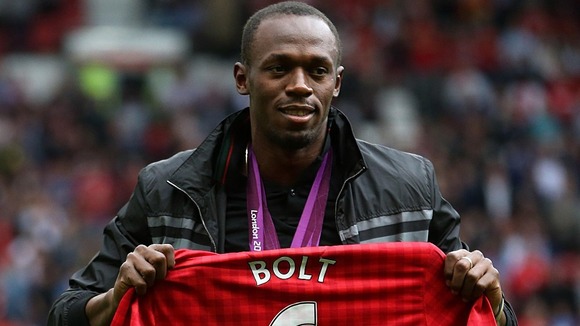 Usain Bolt at Manchester United's Old Trafford grounds
Jamaican record breaking sprinter and gold medalist, Usain Bolt, was treated like a king in England as "Guest of Honour" at Manchester United F.C.'s Old Trafford grounds. He was presented with a Man U football shirt customized with his name. Bolt must have been over the moon, as Manchester United is his favorite football team and it is his dream to play for them.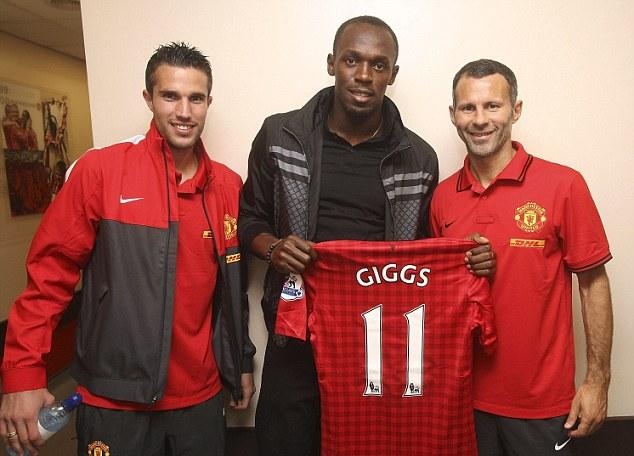 Robin van Persie, Usain Bolt and Ryan Giggs
An elated Bolt got to meet the club's manager, Sir Alex Ferguson, who he is a fan of. Bolt also took pics with Man U footballers Ryan Giggs and recent transfer, former Arsenal F.C. player, Robin van Persie.
As a Jamaican Arsenal F.C. fan, this was a double whammy for me. The sight of Bolt and van Persie on Man U grounds nearly made my brain short circuit (LOL).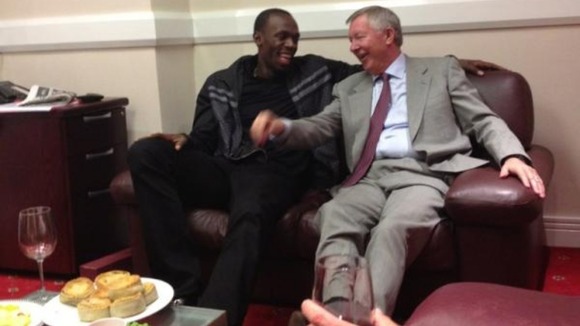 Usain Bolt and Sir Alex Ferguson
As stated above, Bolt has expressed an interest in playing professional football. My dad, who used to play football professionally for Jamaica said he saw Bolt play football and the sprinter scored "a solid goal." However, even though he has nothing to prove in his track and field career, after outstanding performances in the Beijing and London Olympics, one bad tackle in football could jeopardize his sprint career. Bolt has expressed a desire to participate in the 2016 Rio Olympics and the Judiciary Report is rooting for him that he will be able to do so. God bless.
RELATED ARTICLES