...Yea Right (LOL)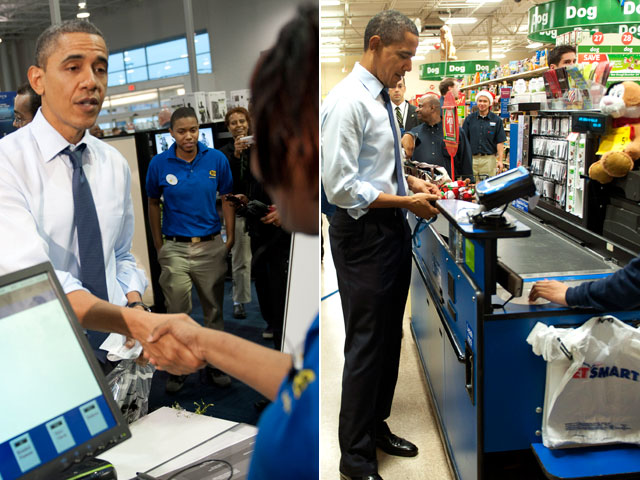 Barack Obama shopping at Best Buy at Petsmart
Multi-millionaires President Barack Obama and his rival Mitt Romney, have been engaging in activities to show the American people they are just like everyone else in the country. Romney, went shopping in a hardware store and supermarket, in activities his housekeeper and contractor (builder) normally do.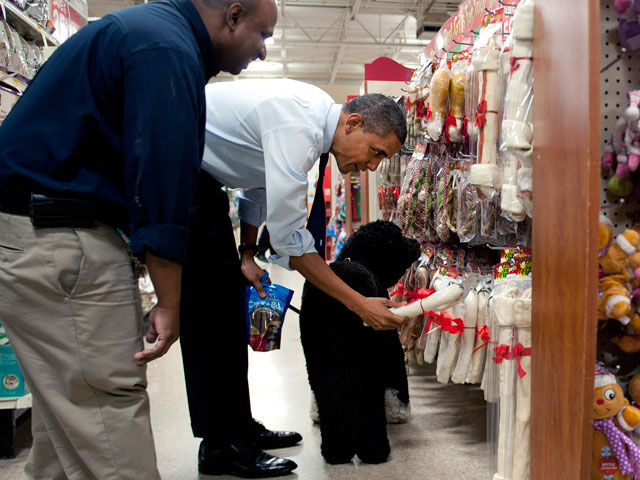 First Dog Bo Obama to Barack Obama: Don't one of the peasants, I mean, people at the White House usually do our shopping.
President Obama has been visiting small restaurants, book stores, quaint shops and eating every day grub, when he most of his meals usually consist of gourmet food in the White House. To both gentlemen I respectfully state, knock it off already (just kidding).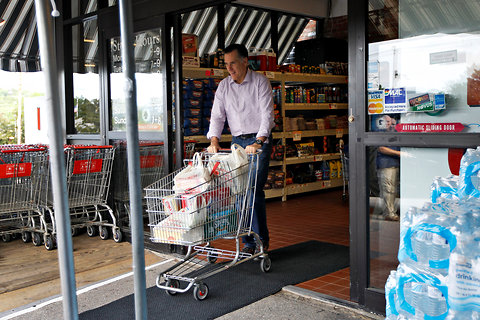 Mitt Romney
Show of hands, how many of you believe Obama or Romney do their own shopping? That's right. Not a one of you believes either of them do that anymore. This election is about which candidate
can come up with the best financial plan to turn the U.S. economy around - not whose the best shopper.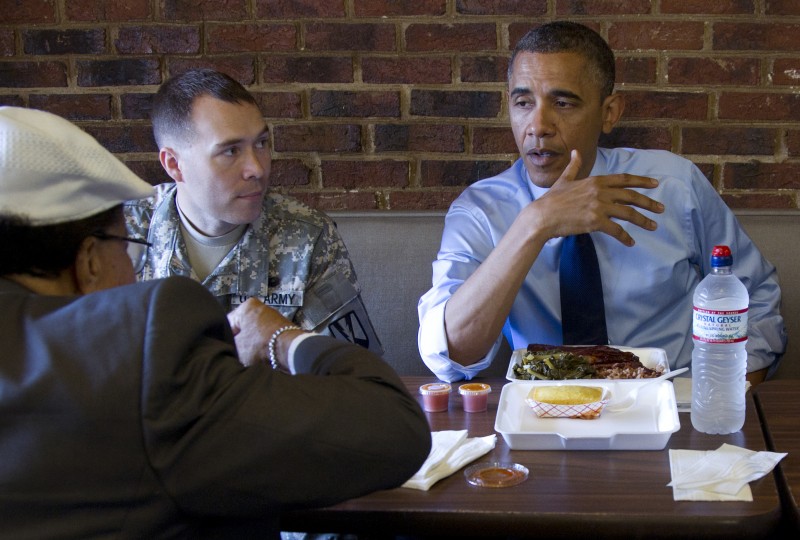 Soldier to President Obama eating fast food behind his wife's back: you know you're not supposed to be eating that, right?
Side Bar:
do you notice when the President goes out with his wife, First Lady Michelle Obama, he eats healthy stuff, like salads, grains and nuts. But the minute
she turns her back he is eating greasy burgers, hotdogs with everything on it and ribs smothered in barbeque sauce. I'm not snitching. I'm just saying...