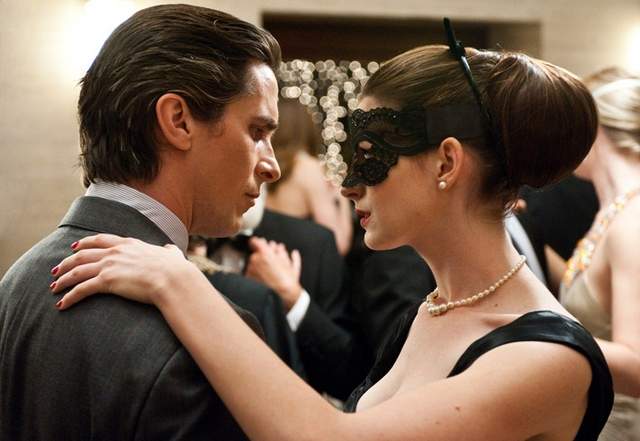 A still from the "Dark Knight" with Christian Bale and Anne Hathaway
On July 19, 2012, the Judiciary Report wrote about Warner Bros. causing life to imitate art, via the unlawful violation of individuals' "Right Of Publicity." One day later on July 20, 2012, a
24-year-old medical school drop out, James Holmes,
did the unthinkable, via making art imitate life, in a story that has shattered many lives and broken people's hearts. Holmes opened fire in a packed movie
theatre in a suburb of Denver, Colorado, full of people who had paid to see the new Batman film, which has similar themes (see end of the article for detailed
similarities).
The unsuspecting audience was watching
the midnight showing of the new "Batman" film "The Dark Knight Rises" when Holmes ambushed them at Cinemark's Century 16 movie theater in Aurora, Colorado. It was a cruel and brutal attack that he had clearly planned for a while.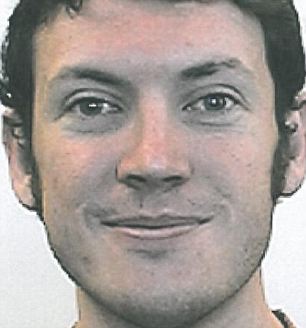 Mass murderer James Holmes. If they ever make a film about this tragedy, actor John Kraczynski of "The Office" can play the lead role, as they resemble each other.
Initially, as costumed Holmes, who was wearing a mask like the villain in "The Dark Knight Rises" stood up in front of the movie screen, the audience believed he was apart of the publicity push for the film, until he launched tear gas into the audience, two explosive devices and opened fire.
Holmes used four guns in his attack, among them an AK-47 machine gun, also favored by villains in "The Dark Knight." Among the terrified victims were children, as Holmes shot
a 3-month-old baby at point blank range, as well as a 9-year-old (the latter died). Several members of the U.S. military watching the film were injured or killed as well.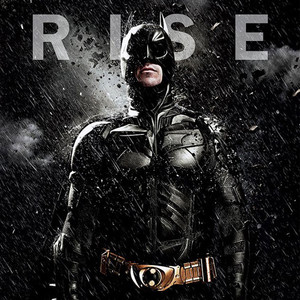 Batman sequel "The Dark Knight Rises"




After Holmes was detained in the movie theatre's parking lot for the mass killings, he revealed his apartment is booby-trapped with explosives, which could have killed many more people. The apartment complex was immediately evacuated and the bomb squad called to disarm the explosives.

This story is horrible. What those poor people must have gone through. There is no excuse for this type of conduct but, sadly some in society have become so desensitized to violence, they inflict horrors upon others, while operating in a depraved mental state. This must stop.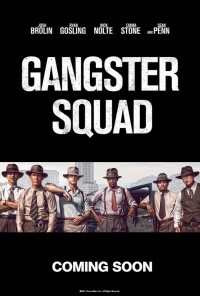 "Gangster Squad"




Ironically, a Frank Miller 'Batman' comic from 25-years ago, features a villain entering a movie theatre and shooting and killing people. There are also scenes in the Warner Bros. film "The Dark Knight Rises" featuring members of the public being ambushed and killed by a masked villain. According to the Deadline website, Warner Bros. new film "The Gangster Squad" also has a trailer featuring a theatre of people being riddled with bullets by an assailant and was being shown before "The Dark Knight Rises."

Warner Bros. has pulled the offending "Gangster Squad" trailer, due to the shooting in Colorado, but many are upset over the violence in the aforementioned films. Warner Bros. is going to face a substantial number of extensive lawsuits with serious damages over this incident, especially when parallels are drawn regarding art imitating life. According to the Associated Press:



There are general parallels to the Colorado shooting, "The Dark Knight" and the comic book character:




— Bruce Wayne's drive to become Batman arose from witnessing the deaths of his parents, Thomas and Martha Wayne, at the hands of small-time criminal Joe Chill, who shot and killed them after they had left a movie theater.




— The Batman video game called "Arkham City" takes place in an abandoned movie theatre (The Monarch, outside of which Bruce Wayne's parents were killed).




— In the "Dark Knight" graphic novel by Miller, the Joker slaughters the audience of a television

talk show with gas.

— In the same book, a man beleaguered man shoots up a porn theater after being fired from his job, killing three people with a handgun.




— "The Dark Knight Rises" features at least two scenes where unsuspecting people are attacked in a public venue: the stock exchange and a football stadium.




RELATED ARTICLE







STORY SOURCE