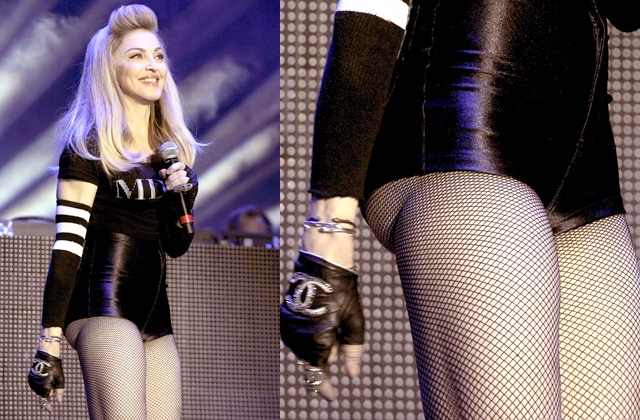 The pictures of Madonna get much worse than this (scary, I know)
On a recent tour stop, desperate 54-year-old pop tart Mandonna, er,
Madonna
, terrified an unsuspecting audience and the internet by default, via flashing her National Geographic breast and boy butt. Thankfully, the Judiciary Report did not witness the carnage, but read about it instead in the newspaper.
Why that nut feels the need to do such a thing, when she is old enough to be a grandmother, is beyond comprehension. This is what happens when a so-called singer has no talent - gimmicks all the way to try to blind blight and distract audiences. You're not hot.
RELATED ARTICLES