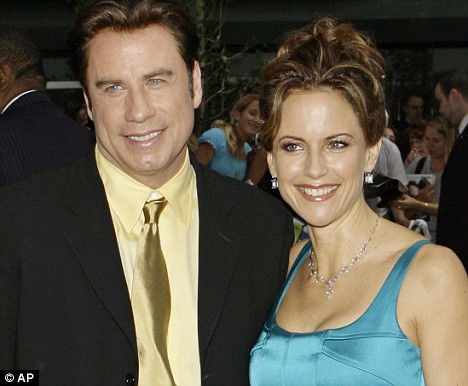 John Travolta and wife Kelly Preston
Uh oh, one of the accusers of
Scientology
actor, John Travolta, saved incriminating emails, as evidence against him in the third sexual battery lawsuit. The emails could come back to bite Travolta in the butt (but knowing him, he'd probably like that).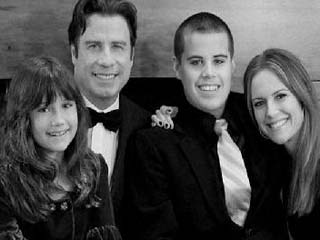 The Travolta family
Travolta is accused of sexually assaulting a masseur, Fabian Zanzi, on a, "June 2009 Royal Caribbean Enchantment of the Seas cruise." The masseur stated Travolta boldly and quickly opened his robe and started hugging him with his naked body (with his freaky self). Travolta offered the man $12,000 for sex. If all of this is true, Travolta needs therapy.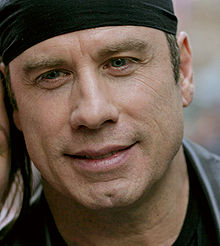 John Travolta
Previously, the Hollywood cult Scientology was sued, for fleecing a member out of $1,000,000, promising to make him straight, as they did for John Travolta, who they placed with beard, Kelly Preston. Needless to say, it didn't work, because Travolta is, to borrow from the Golden Girls, "As gay as a picnic basket." According to reports, Scientology actors
Will Smith
and Tom Cruise are also said to be gay.
STORY SOURCE
John Travolta: third accuser emerges, first parts ways with lawyer
May 11, 2012, 2:51 p.m. -...The timing may put a different spin on some U.S. entertainment media reports, many of which have represented Chilean-born Fabian Zanzi as a new voice coming forward in the wake of the lawsuits...
Zanzi, who spoke in Spanish on the April 27 edition of "Primer Plano," said he was working with VIPs for Royal Caribbean Cruises in 2009 when — in our paraphrasing of various Spanish-to-English translations — Travolta allegedly disrobed, hugged him and offered $12,000 for sex, an offer Zanzi said he declined.