FBI To Hillary Clinton: Shut Up, Sir!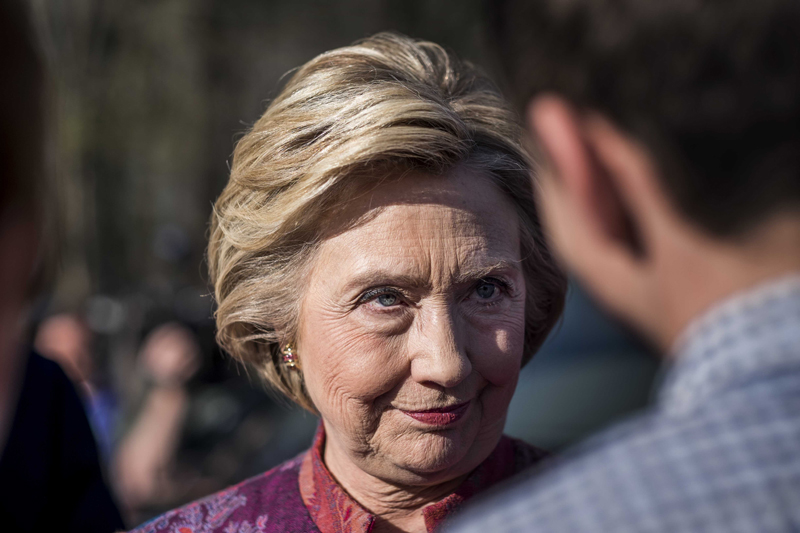 Hillary Clinton
The FBI just sent presidential candidate Hillary Clinton a warning shot to shut up! Clinton has been pushing it getting self-righteous on her soapbox slamming the FBI for reopening a criminal investigation against her for mishandling classified documents, one week before the November 8, 2016 U.S. election. Clinton has the dubious distinction of being the only candidate under criminal investigation...and twice.
In response to Clinton's mouthing off in slamming the FBI, the agency has released the Freedom of Information files regarding Vincent Foster and Marc Rich, two scandals that have dogged the Hillary and her husband, former President Bill Clinton. Political pundits are stating the FBI is declaring war against the Clintons.
The FBI knows Clinton is a criminal and became offended by her mouthing off about them. Really, Clinton is such a hypocrite, because as the phrase goes, "People in glasshouses shouldn't throw stones." Clinton knows she is guilty and has done far worse on a criminal level than mishandling classified documents. Clinton has committed enough crimes for the FBI to lock her up for life if they decided to properly do their jobs.
Ultimately, I do think at some point the U.S. government is going to try to jail Clinton. Clinton has committed too many crimes, brought them too much disgrace and global criticism, with people labeling them corrupt for letting her slide on terrible criminal behavior, not just in America, but around the world. Clinton is a greedy, evil, money and power hungry person, who has committed enough crimes to warrant a life sentence. The people supporting Clinton are going to get a nasty shock when the truth comes out...and it will, FBI or not.
RELATED ARTICLES