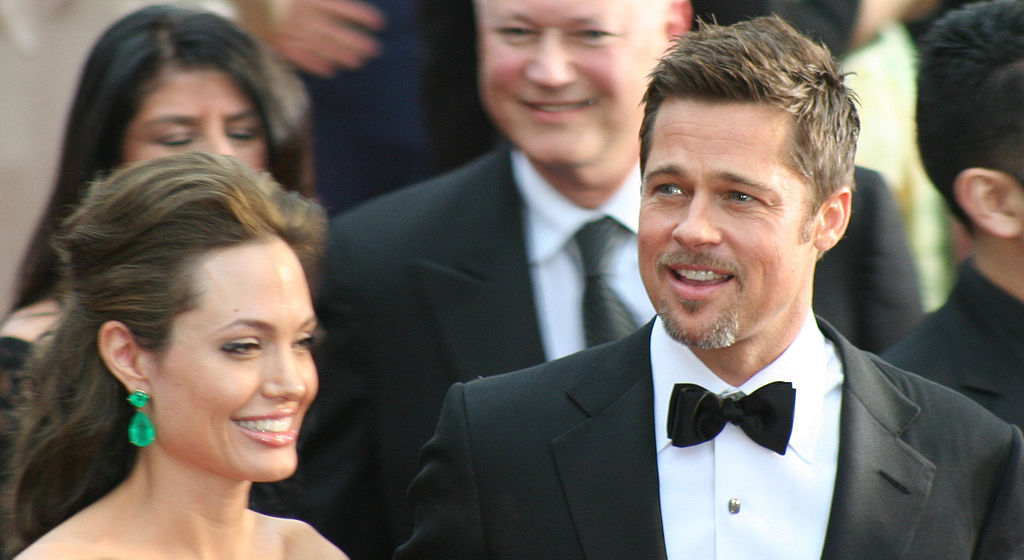 Angelina Jolie and Brad Pitt
Hollywood Illuminati actress, Angelina Jolie, recently made a series of serious allegations against husband, actor Brad Pitt, labeling him a drunken child abuser and drug addict. Jolie, who is also a drug addict, called authorities accusing Pitt of hitting their oldest child, Maddox, aged 15, during a flight on a private jet.
Department of Children and Families was contacted. The FBI were also called, as they have jurisdiction over air rage cases. Pitt denies the allegations. However, Jolie is standing by them and used it as ground for divorce. It was the last straw for the actress, who began her relationship with Pitt, via acts of adultery on a movie set, after making repeatedly requests to star in a film with him. Jolie knew he was married but targeted Pitt anyway.
Then she got him and didn't want him anymore, after he cheated with other actresses, an assistant and in a little known story, Pitt was secretly sexing one of the nannies, who had become obsessed with him. They were sneaking in sex behind Jolie's back. The incidents grew stranger and stranger in her quest to become Jolie. However, Pitt was never serious about her. He had sex with her as a convenience.
The whole thing was kept quiet while trying to portray this false image of a perfect family, but the Jolie Pitts are miserable and highly dysfunctional. They need to get away from that weird Hollywood way of life and come back to reality. Their children need a normal life and stability, not Hollywood weirdness, dysfunction and substance abuse. The family is in therapy attempting to work out their issues. For their children's sake I hope it is a success, because what I am hearing about Shiloh being a troubled child is sad.