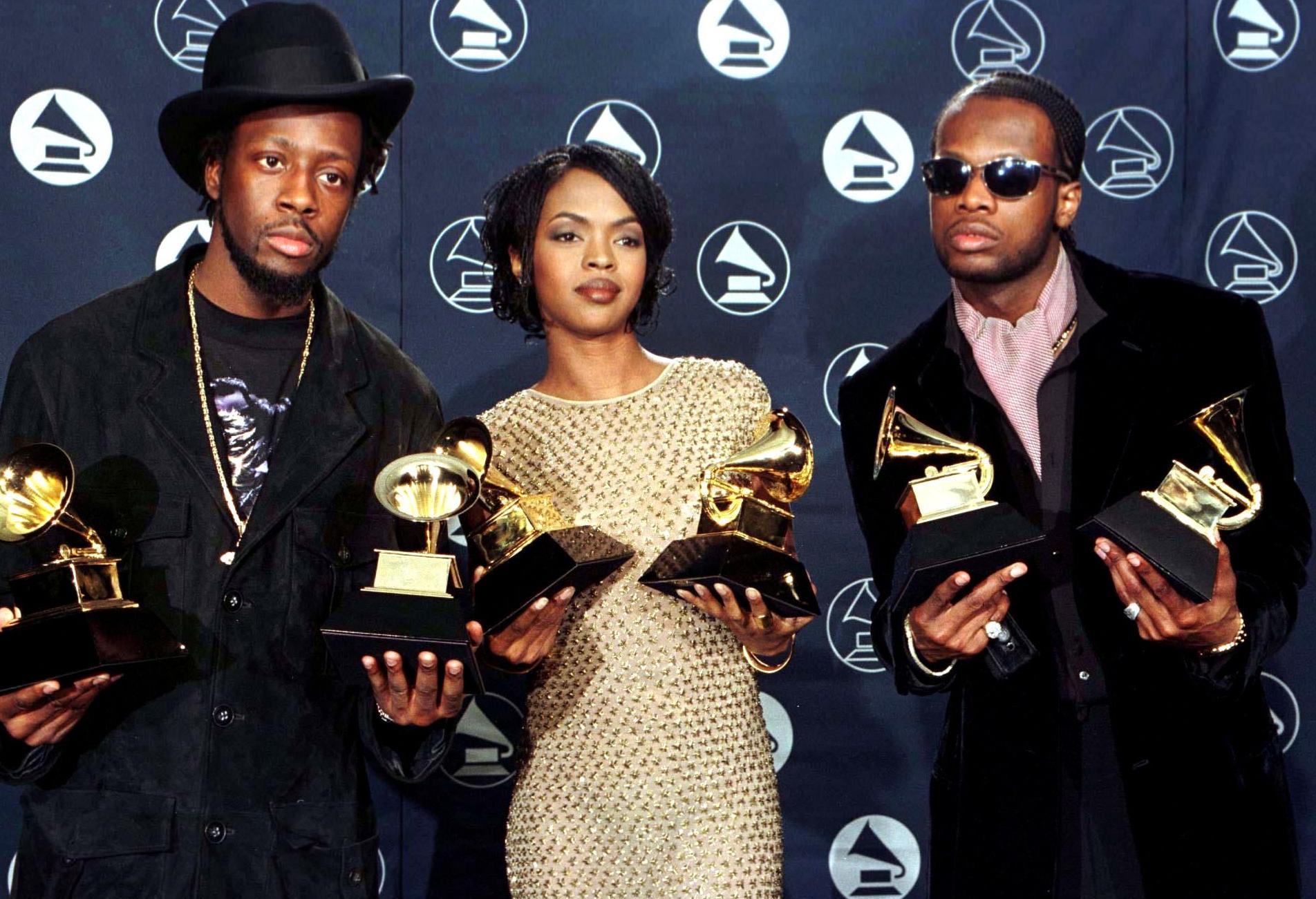 The Fugees at the Grammy Awards (Lauryn Hill is pictured center)

New Jersey born singer/actress, Lauryn Hill, was one of the brightest recording stars 15-years ago. Hill's 1994 debut in the hip hop trio, the Fugees, brought her to the attention of the music industry via their first album "Blunted On Reality." The Fugees' Grammy winning 1996 sophomore album "The Score" put Hill on the map, making her a big star. Hill's soulful, beautiful voice became a hit. The album went on to sell a reported 17,000,000 copies worldwide.

In 1997, Hill took a break from the Fugees and recorded her debut solo album in Kingston, Jamaica at Bob Marley's Tuff Gong studio. Hill named the Grammy winning album "The Miseducation Of Lauryn Hill." The album launched her into superstardom, selling a reported 19,000,000 copies. Hill's talent led to many collaborations, including the R&B hit "A Rose Is Still A Rose" with music legend, the queen of soul, Aretha Franklin.

Hill was met with massive success, having racked up millions in record sales and dollars. Then came the guru and her descent into mental illness. As has become the norm in Hollywood, when stars meet with success, they are approached by leeches, con artists, cults and gurus (crazy Kabbalah and Scientology). Those that let these unsavory characters into their lives, often meet with heartbreak, financial loss and mental illness.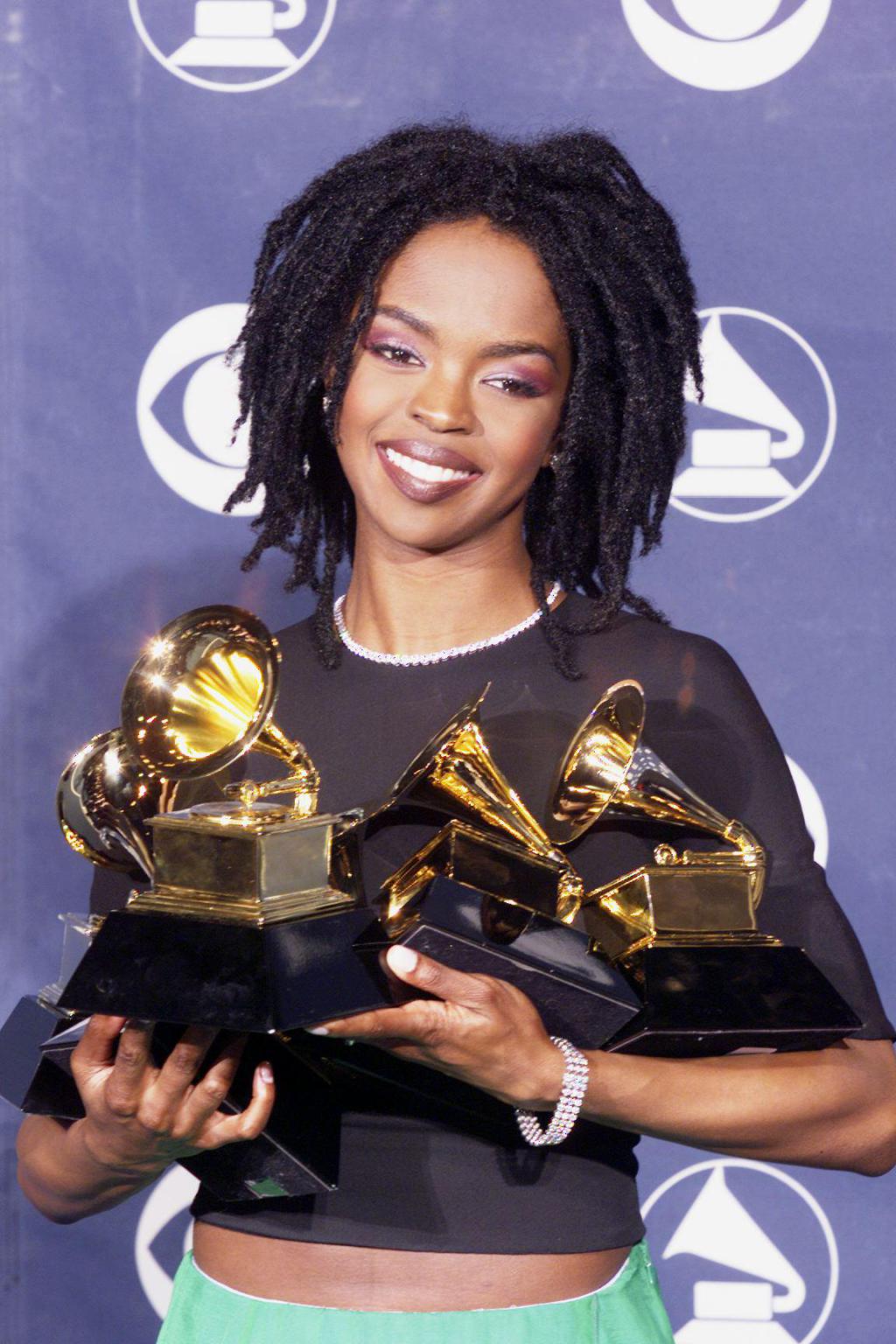 Lauryn Hill in the 1990s when she was happy after her solo debut

Hill, who was able to record songs and do shows at a decent rate, was now struggling to get on stage or into a recording studio booth, all due to the mentally detrimental brainwashing she was subjected to by a cultist named "Brother Anthony." Hill's problems were largely due to said spiritual advisor "Brother Anthony" in conduct fellow Fugee described as, "Some real cult s**t."

Hill was being brainwashed and manipulated. Hill stated in an interview that she went through a time of isolation from the world. Isolating people from their family and friends, who can talk sense into them, is a primary tactic of cults. Psychologists often ascribe said isolation techniques to cults. Hill is still damaged from what she was exposed to, as it destroyed her peace of mind, concentration, focus and sense of balance. She no longer looked happy. Hill began coming across as a depressed person.

If someone is mentally feeding you detrimental things that negatively impact your thought process, mood and outlook on life, of course you're going to become depressed. I encourage people not to think the worst in life. Try to be happy. Don't harm others and don't allow others to harm you. If someone brings negativity and sadness to your life, recognize it as toxic and back away from it. The real God wants people to live with joy and hope, not depression and always thinking of the worst things that could happen. Your mind is not built for that negativity, so stop letting it control and overwhelm you.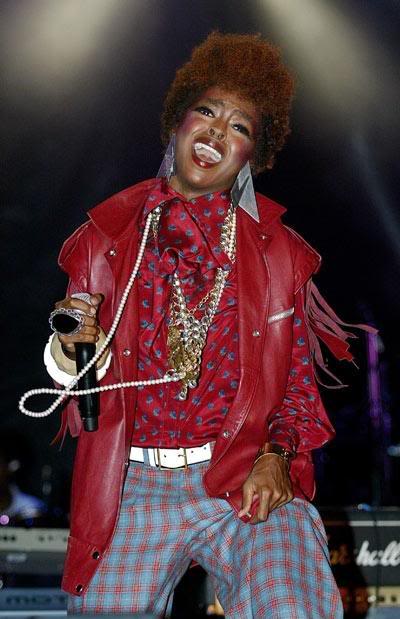 After brainwashing from the cult of "Brother Anthony" Hill has been dressing in a manner that has drawn unflattering comments online and she is routinely late to shows

This month, promoters in Atlanta, Georgia had to issue a refund to concertgoers, as Hill showed up 3-hours late to a show she was scheduled to perform. Hill took to the social networking website Facebook to explain to fans who were upset by her tardiness, "I don't show up late to shows because I don't care. And I have nothing but Love and respect for my fans. The challenge is aligning my energy with the time, taking something that isn't easily classified or contained, and trying to make it available for others."

Lauryn, that's a load of crap (LOL). Whoever told you that has done you a disservice, whether intentionally or unintentionally. There's no need for "aligning my energy with time" as you've stated. You just need to align your butt with a clock...as in show up on time (LOL).

Seriously, I know a lot about musicians, music and its history. I'm a walking encyclopedia of music. Therefore, I can tell you what you are suffering from is a form of stage fright. Some singers even have what I refer to as recording fright. There was a singer from the 1960s and 1970s that I read about, who could never get into the studio on time to record. It was her nerves. Label executives would have to try everything, from relaxing rides to flowers, to cajole her into recording studios. It would take hours, as she was experiencing studio fright. Studio time was booked and being wasted at a rate of hours per day, while they tried to coax her into recording studios in New York. She had a real problem with this and it cost her money in studio time (the label charged it to her royalties) and productivity (she could have recorded far more songs in her career had she not incurred this problem).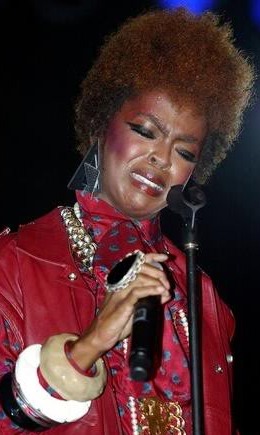 Lauryn Hill is having difficulties due to a cult




You need to relax and let go of the new age thinking about aligning your energy, as there is no such thing. Drink some green tea, watch a relaxing show or listen to some soothing music, think positive thoughts, then go out there and perform and on time. Alignment doesn't matter. It is all in your head. I think you should spend time with a therapist to let go of all the bad things you have been taught by the cult. It's referred to as deprogramming. It's great to have faith in God. The trouble comes when people try to add manipulative things to it as a means of controlling others, which God never intended.

My advice to Hill is also to tone down the heavily criticized bright make up, wear clothes with neutral, complimentary tones (more pared down) as opposed to the bright multi-colored, multi-patterned outfits that have provoked criticism online and sing. A good singer is a good singer, no matter what time of day or where the vocalist may be. A singer should get proper rest, stay hydrated (but don't overdo it, as you can drink too much water to the point it becomes life threatening), stay away from cigarettes and drugs and do vocal warm ups before performances.

While under the tutelage of "Brother Anthony" Hill also stopped paying her taxes and went broke. Typical cult stuff. Wesley Snipes had also joined a type of cult who deceived him into thinking he didn't have to pay taxes in America. The U.S. government sentenced him to 5-years in prison. Snipes served 3-years and was released early for good behavior. Hill also went to prison for months, due to tax evasion.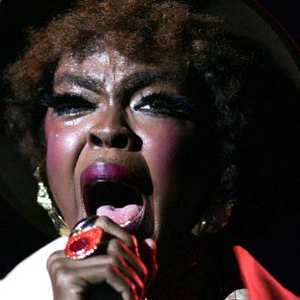 Lauryn Hill's new look is being criticized by the public as she appears disheveled and not coordinated

For Hill to have sold 19,000,000 records of her debut solo album and over 20,000,000 albums with the Fugees, means she earned millions of dollars. Hill made millions more from touring, songwriting and music publishing. Hill had at least $25,000,000 at one point and by all indications, did not live a very lavish lifestyle. Yet ended up squatting in a New Jersey house and facing eviction.



STORY SOURCE




Lauryn Hill: I don't show up late to shows because I don't care




May 09, 2016 at 3:05 PM, updated May 09, 2016 at 3:33 PM - Lauryn Hill says that she will 'make it up' to fans after arriving two hours late to a concert in Atlanta and performing for fewer than 40 minutes. After Lauryn Hill took some heat for showing up more than two hours late for her show in Atlanta on Friday night, she issued a response on Facebook, saying her arrival time had more to do with "the artistic process" than anything else.

"I don't show up late to shows because I don't care," she wrote Sunday. "And I have nothing but Love and respect for my fans. The challenge is aligning my energy with the time, taking something that isn't easily classified or contained, and trying to make it available for others."

According to media and fan reports from the concert, Hill arrived more than two hours after her scheduled start time to some boos from the audience. After less than an hour performing, her microphone was cut off at 11 p.m. due to a venue curfew. On Twitter, Hill's lateness became a meme and and of itself, with some chastising fans who expected her to be anything but tardy, given Hill's history of showing up late to shows.

"I don't have an on/off switch," Hill continued in the statement (see the full message below). "I am at my best when I am open, rested, sensitive and liberated to express myself as truthfully as possible. For every performance that I've arrived to late, there have been countless others where I've performed in excess of two hours, beyond what I am contracted to do, pouring everything out on the stage."

Hill, 40, who grew up in South Orange and is scheduled to play Boardwalk Hall in Atlantic City on May 13, attributed her unpredictable concert start times to her "perfectionist tendencies," and said reports of her lateness left out some details...






Lauryn Hill fans can get refund for Atlanta concert

May 10, 2016 - 6:16 PM - Lauryn Hill fans that attended the singer's disastrous Atlanta show at Chastain Park Amphitheater can receive a full refund. Hill showed up more than two hours late to a recent show at the venue and was only able to perform for less than 40 minutes due to the amphitheater's 11 p.m. curfew. She later issued a statement telling fans that she will make it up to them. No further details have been released at this time.

Live Nation's Director of Marketing, Holly Clausen, said she can't speak on all venues and musicians, but they've never had an artist show up nearly two and a half hours late to a scheduled show before, so they've never had to issue refunds in this manner. "We're doing this because she only performed for 37 minutes," she said. Clausen said it is "not for public knowledge" whether Hill was paid for the show.