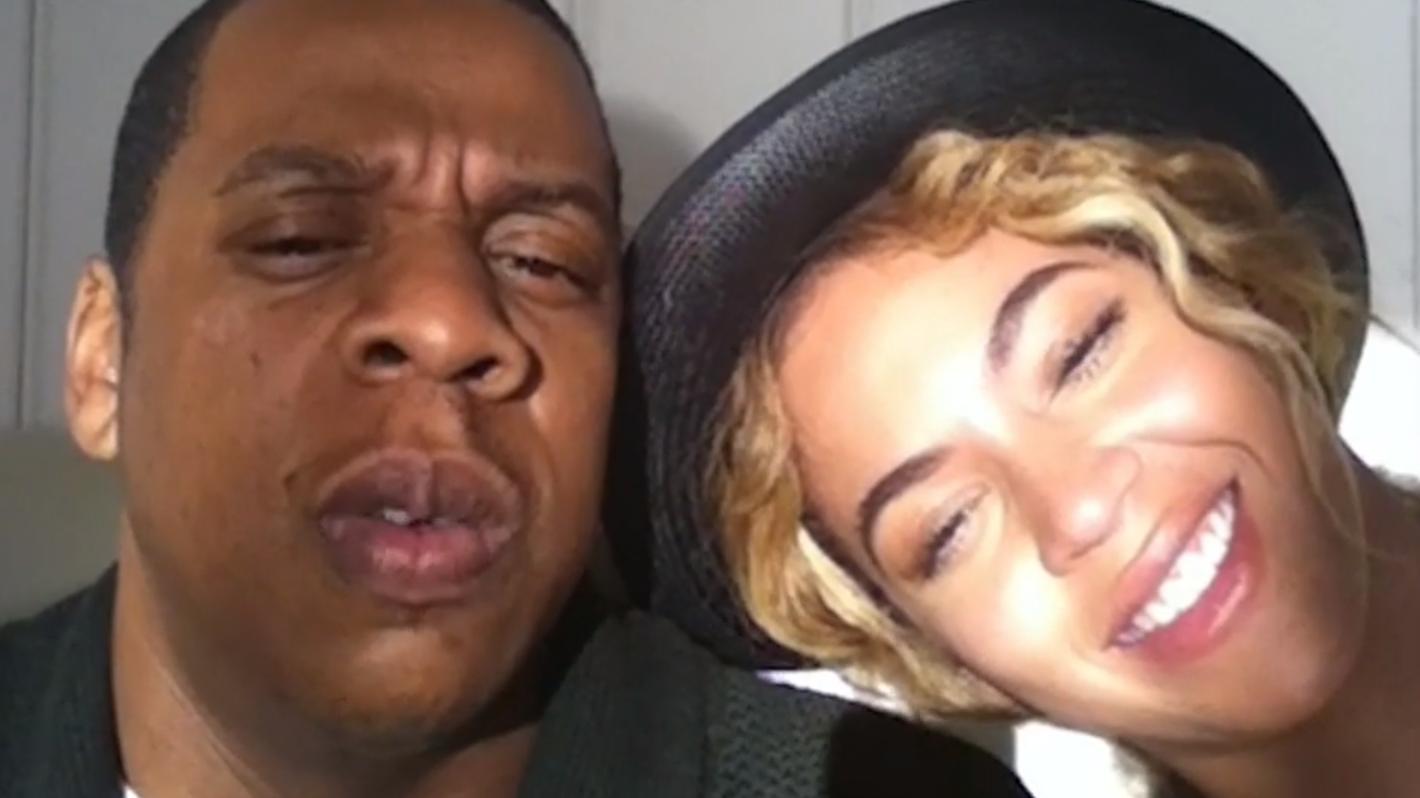 Beyonce and Jay Z

Reports have surfaced in the mainstream press stating the emails and computer files of the moderately known fashion designer, Rachel Roy, have been hacked. It is believed Roy's files were illegally hacked in a bid at finding out if she is cheating with rapper Jay Z, the husband of singer Beyonce. Roy is the ex-wife of Dame Dash, who is Jay Z's former business partner.
Beyonce's new album "Lemonade" has a lyric referencing her husband's mistress as "Becky with the good hair." Becky is a somewhat insulting term in the black community for white women and Beyonce should not have used it. Though Roy has cheated with Jay Z, she is not "Becky with the good hair." Roy is a woman of color. She is not white. She has Caucasian hair, but is a racial minority of Indian (dad) and white (mom) lineage.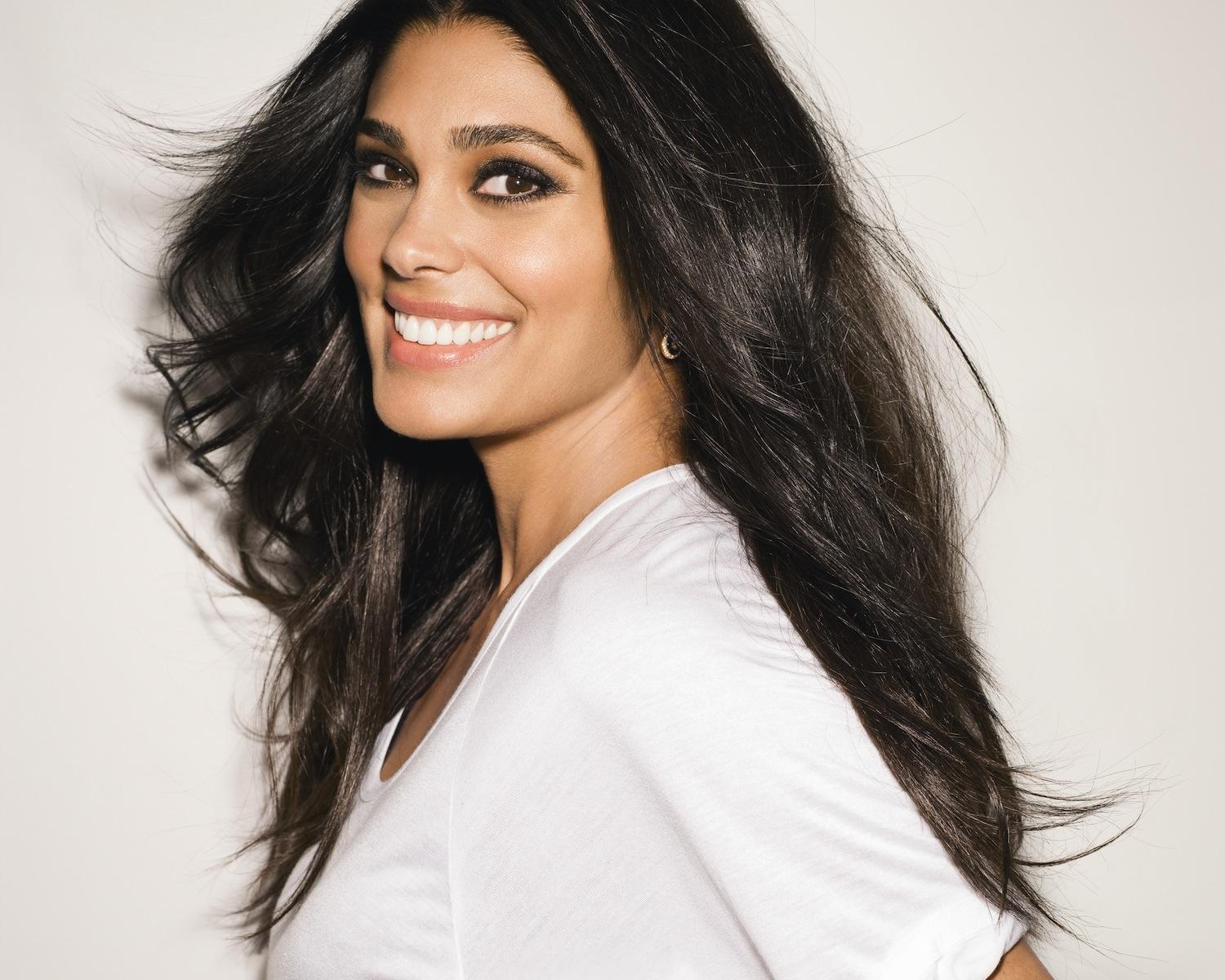 Rachel Roy

"Becky with the good hair" is Jay Z's artist Rita Ora, who is white and from Kosovo. Ora has been inappropriate with the rapper in public and according to industry rumors, even more so in private at his office and hotels. People in the industry know Ora has been messing with Jay Z. Friends have seen them flirting with and hugging each other. That's how Ora got her record deal. She did it for money and fame. However, Jay Z has foolishly convinced himself that she thinks he is handsome (LOL) and great at sex, when according to my unimpeachable source Ora referred to him as, "Lazy in bed."
Ora is acting like a stalker as well, via mimicking Beyonce, down to wearing the exact same clothes. Some women who cheat with married men, become mentally unstable by trying to look, behave and dress like the man's wife. The same thing happened regarding Arnold Schwarzenegger, who cheated on his wife, Maria Shriver, with the house keeper and secretly got pregnant for him. The housekeeper began wearing the same clothes as Schwarzenegger's wife, styling her hair the same way and trying to pick up Shriver's mannerisms, in mimicking her.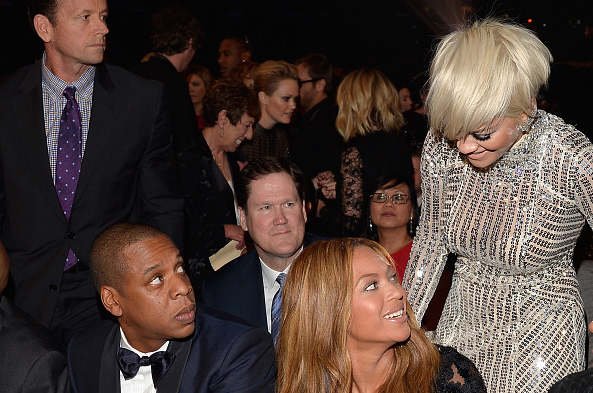 Jay Z (left) Beyonce (center) Rita Ora (right)

This week, Rita Ora's mother, Vera Sahatciu, snapped at her cousin, Dorotea Sahatciu, for making statements in an interview confirming she is cheating with Jay Z. Ora's cousin stated, "Rita clearly states that they are the ones that helped her with Roc Nation so it's such a pity to doubt that relationship. It's absurd." The statement created problems, as is implied things, even though Ora's cousin referred to what was going on as "gossip."
Ora's mother is deliberately deluding herself. Her daughter has terrible press as an industry mattress. Her daughter is also sick in the head. I can testify of Ora's craziness firsthand. She is a nasty little thief, who has slept with half the music industry, men and women, for career favors, not giving a darn about what it would and did do to people's relationships and marriages.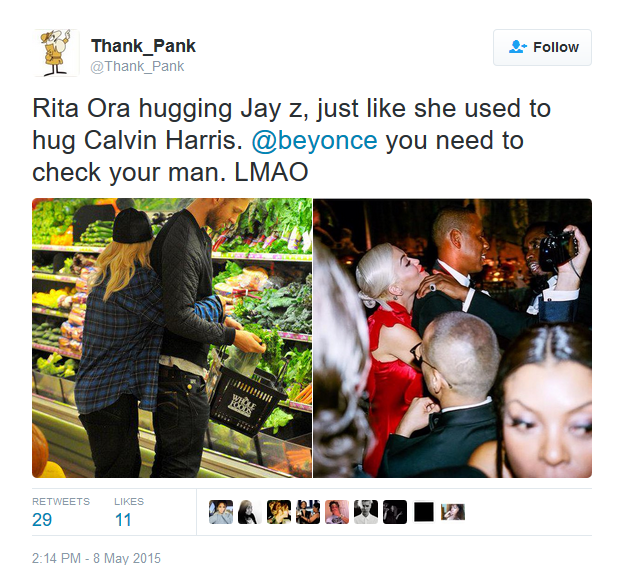 People on Twitter became offended at the manner in which Rita Ora was intimately hugging married rapper Jay Z (right) in the same manner she would romantically embrace her ex-boyfriend Calvin Harris (left)

Several of these married men Ora is messing with have wives and children. Their wives are very angry and offended, as she has been quite bold with it in the industry, devilishly laughing to her big mouth friends about having sex with said married men, in conduct that has gotten back to their spouses. She is damaging people's families.
One British athlete's wife in particular, who has two kids for the millionaire, is so angry she is on the verge of divorcing him over what Ora did and her boldness in the industry about it. His wife feels humiliated. His wife is threatening to leave him and hit him with whopping alimony and child support requests over Ora flaunting the cheating in the industry. People started calling her and asking her about it. Now his kids may end up growing up without their dad in the house because of some slutty singer. That's not fair.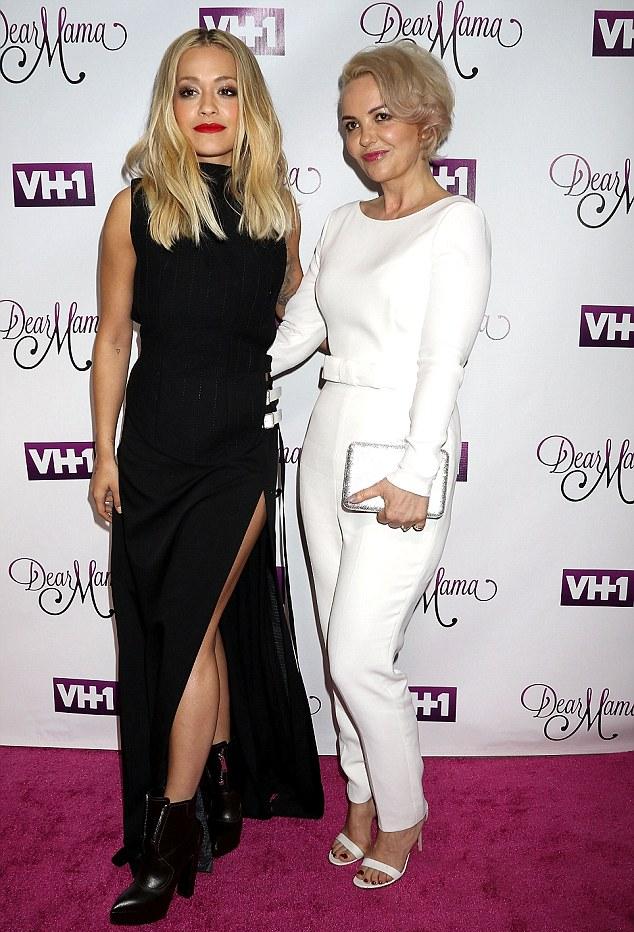 Rita Ora and her mother

The worst part is Ora doesn't even love the athlete in question, who shall remain nameless, as I'm not trying to embarrass him or his spouse. However, his wife loves him. Ora just gets off on causing other women distress in this manner. It's a form of mental illness. She's one of those weird women who gets some strange form of validation and satisfaction from going after other women's boyfriends and husbands.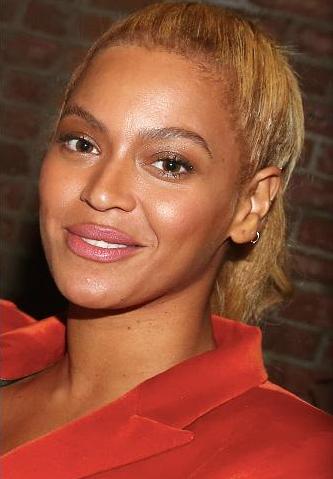 Beyonce

Everything Ora has careerwise is stolen
via very serious financial crimes, corporate theft and criminal copyright infringement, which constitutes felonies. She is also a major drug addict, snorting cocaine and drinking in trying to black out the depraved things she is doing for fame and money. She is further exhibiting signs of mental illness in psychotically mimicking others in disturbing and harmful ways, like she has no brain anymore.
Ora's mother needs to wake up. Her daughter is a promiscuous fake and fraud that she clearly raised quite poorly for her to be doing these things. And if you and your family had any decency about you, you would tell her to stop doing these awful things to people, rather than defending the indefensible to live in luxury from the proceeds of criminally ill-gotten gains and your daughter getting pimped out in the industry like a prostitute.
STORY SOURCE

Rita Ora's mother orders the singer's cousin not to speak about her and tells her 'she doesn't know what she's talking about' after the relative spoke about Jay Z affair rumours

Published: 07:51 EST, 6 May 2016 | Updated: 09:46 EST, 6 May 2016 - Rita Ora's cousin has been slammed by her mother after speaking about their relationship in an interview - despite not seeing the singer for 15 years. Dorotea Sahatciu, 23, revealed that she had to fight her way into the X Factor live show last year to watch Rita as a judge, and commented on the much publicised rumour that the singer was involved in Jay Z's alleged cheating on Beyonce...
http://www.dailymail.co.uk
'She's aware of how much harm they can cause': Rachel Roy fears 'damaging revelations' to be revealed following 'email hack' amid Beyonce and Jay Z drama
Published: 03:56 EST, 6 May 2016 | Updated: 09:19 EST, 6 May 2016 - Rachel Roy has found herself being the main woman linked to the infidelity claims surrounding Beyonce and Jay Z's marriage. And now it appears the hunt to find out if the fashion designer truly is 'Becky with the good hair' has led to her emails being hacked. According to The Sun, the 42-year-old told confidants that 'personal information' in files on her computer have been 'stolen'...