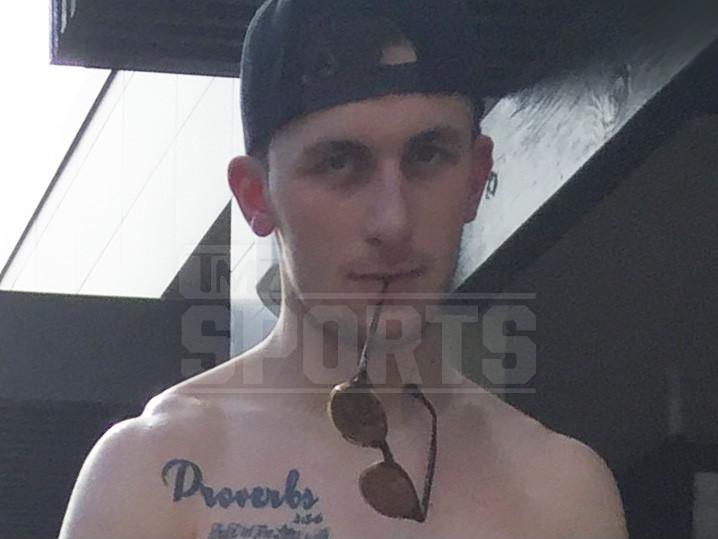 Johnny Manziel
The Judiciary Report first did a story on then NFL quarterback, Johnny Manziel, sounding the alarm on his partying (
Partying Your Career Away
). In the two years since the Judiciary Report article, Manziel has hit rock bottom this year. He has been dropped by the Cleveland Browns, his girlfriend dumped him after a domestic violence incident that left her deaf and he is currently under criminal indictment in connection with the aforementioned fight. Today, TMZ is reporting Manziel's family and friends are afraid he is going to die from his wild partying.
Manziel could learn from British Leicester City football player, Jamie Vardy. A couple years ago, Vardy began showing up to training drunk. The Leicester City staff decided to take a proactive approach with Vardy, who was receptive to their suggestions that he control his alcohol intake for the sake of his health and career. Leicester City was fighting off relegation last season. This month, Leicester City hit the news worldwide, as Vardy, its leading scorer and the squad made history in winning the Premier League. Vardy and the team are the success story of the season, as what they accomplished is unprecedented in football.
You have to make disciplined sacrifices in life to truly get the things you want. Some things money can buy. Others things it can't. You have to develop and protect your talents and gifts in life. Do not squander what God has given you. Make something of your life. Invest in yourself in getting clean and sober. Make an effort to get your life and career back on track.
STORY SOURCE
Johnny Manziel Friends Concerned ... 'He's Gonna Die'
5/24/2016 1:00 AM PDT BY - Johnny Manziel's drinking and drug use is worse than ever -- but the QB refuses to seek help ... and now people close to him are convinced he's going to die unless something changes soon. Here's what we know ... Manziel has become even more reckless with his drug problem recently -- even blowing lines in front of people he barely knows. "He's in a horrible downward spiral," one source very close to the QB tells TMZ Sports.
There have been multiple serious attempts to help Johnny -- with one group of close friends recently sitting him down and "confronting" him about his situation. But, as one source put it, "He flipped out and would not hear it." "He's too much of a risk," one high-powered nightclub source tells us ... "He's a good guy, but he's a f***ing mess."...
Instead, he continues to party like a maniac -- L.A., Vegas, Miami, Coachella, Dallas -- and, as one source put it, "If he continues this way for much longer he will die." His own father expressed grave concern about Johnny back in February -- saying if he doesn't get help, "he won't live to see his 24th birthday."
RELATED ARTICLES