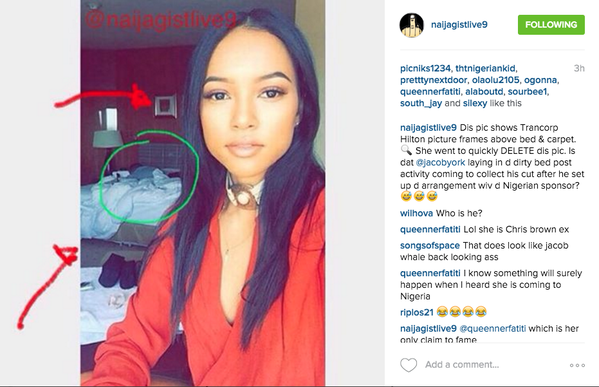 Karrueche Tran, the girlfriend of singer, Chris Brown, is being accused of escorting in Africa. An item placed on the social networking websites Instagram and then Twitter, accuse Karrueche of going to Nigeria in Africa to collect $30,000 for having sex with a man named Captain Hosa Okbunbo. However, Tran maintains she went to Nigeria to host a party. She also stopped by an orphanage.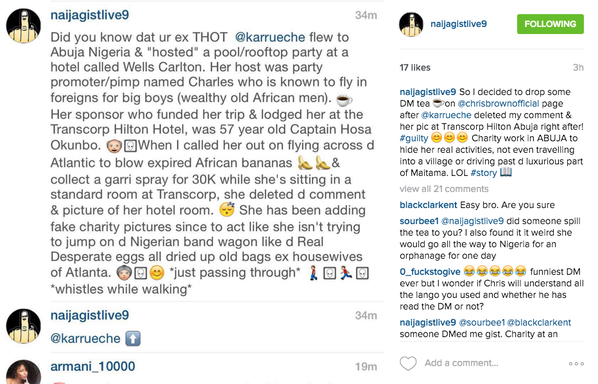 Tran has hosted parties in America, Canada and Britain for fees that years ago started in the $2,000 range when she was less known and have now hit $30,000. You don't get a side of vagina with said hosting fee. Tran, like others who do paid appearances of this kind, collects a deposit in advance ,shows up at clubs or parties, is visible to attendees, dances to the music, has a drink and sometimes food, collects the remaining portion of the fee, then leaves.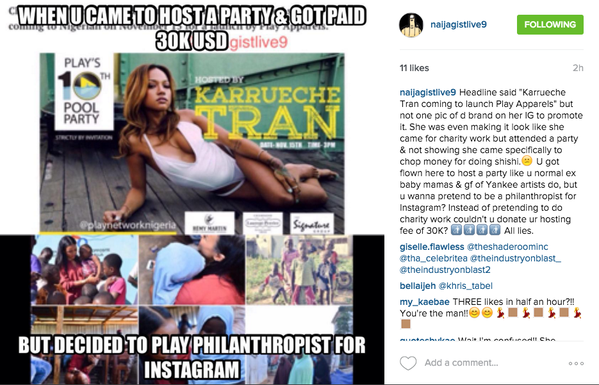 Furthermore, Tran could command more than $30,000 for escorting. There are wealthy men in America and other nations paying $50,000 and up for girls who aren't prostitutes or strippers (that lowers the price). As Tran has a level of celebrity and is not a prostitute or stripper, they would pay more than $50,000. It makes the story about her traveling all the way to Africa for less than what other women accept sound off.
Porsha Williams from "Real Housewives Of Atlanta" was given a Hermes bag and a Rolls Royce from the African man in Nigeria she was having sex with (till his wife found out due to Porsha's bragging and he financially cut her off).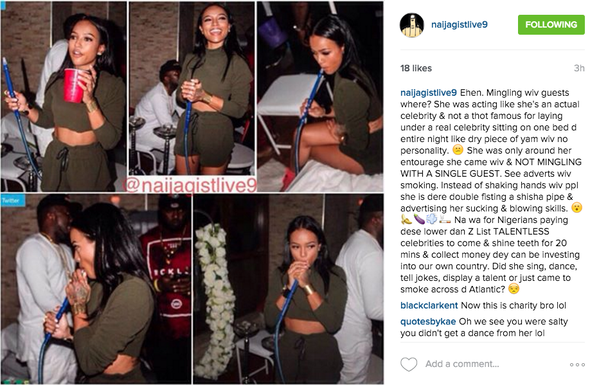 Side Bar: Karrueche also could have gotten way more money going back to Chris Brown.
RELATED ARTICLE