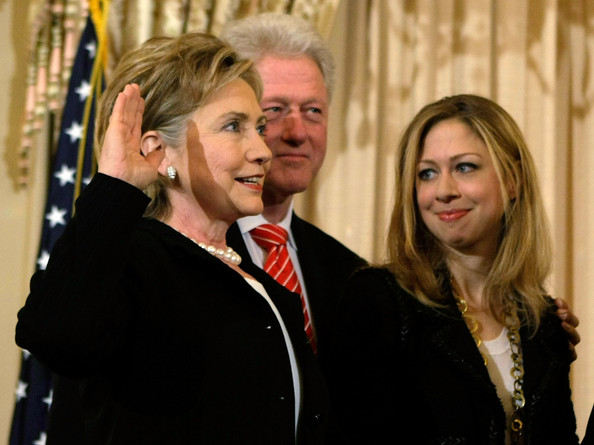 Hillary Clinton, Bill Clinton and Chelsea Clinton, when Hillary was sworn in as Secretary of State




Former Secretary of State, Hillary Clinton, already has her private investigators digging for dirt on potential rival, vice president, Joe Biden, who could challenge her for the Democratic Party's nomination in the 2016 U.S. presidential election. She is also using her contacts from her time at the State Department, as well as those formed by her husband, former president, Bill Clinton, to dig up any detrimental info they can find.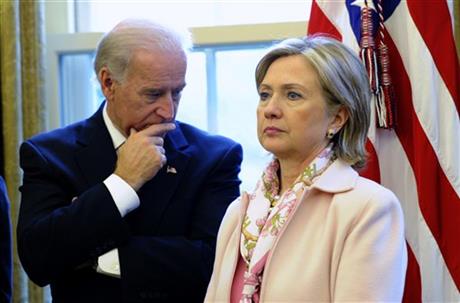 Joe Biden and Hillary Clinton




Biden is hotly tipped to throw his hat in the ring and is expected to launch his own campaign. Biden has his wife's blessing, but the run has not been confirmed. Too bad Clinton doesn't seem to truly understand that Biden's bud President Barack Obama can be just as shady as she can be (LOL).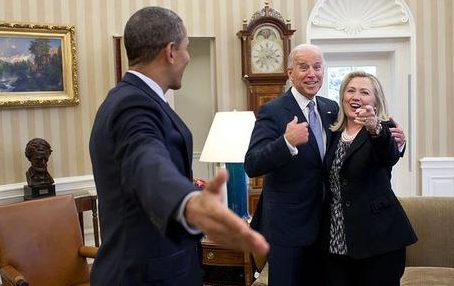 Barack Obama to Joe Biden: I can have the IRS audit her, I got this bro!




Clinton and her team have been trying to intimidate Biden into not running (Hillary Clinton's Camp Trying To Intimidate Joe Biden Into Not Running For President). However, he is a better choice for the Democrats than Clinton, who is neck deep in scandal, due to emailgate. Biden also has the home court advantage, which has helped many vice presidents become presidents. However, the best candidate overall is Ben Carson.



RELATED ARTICLES