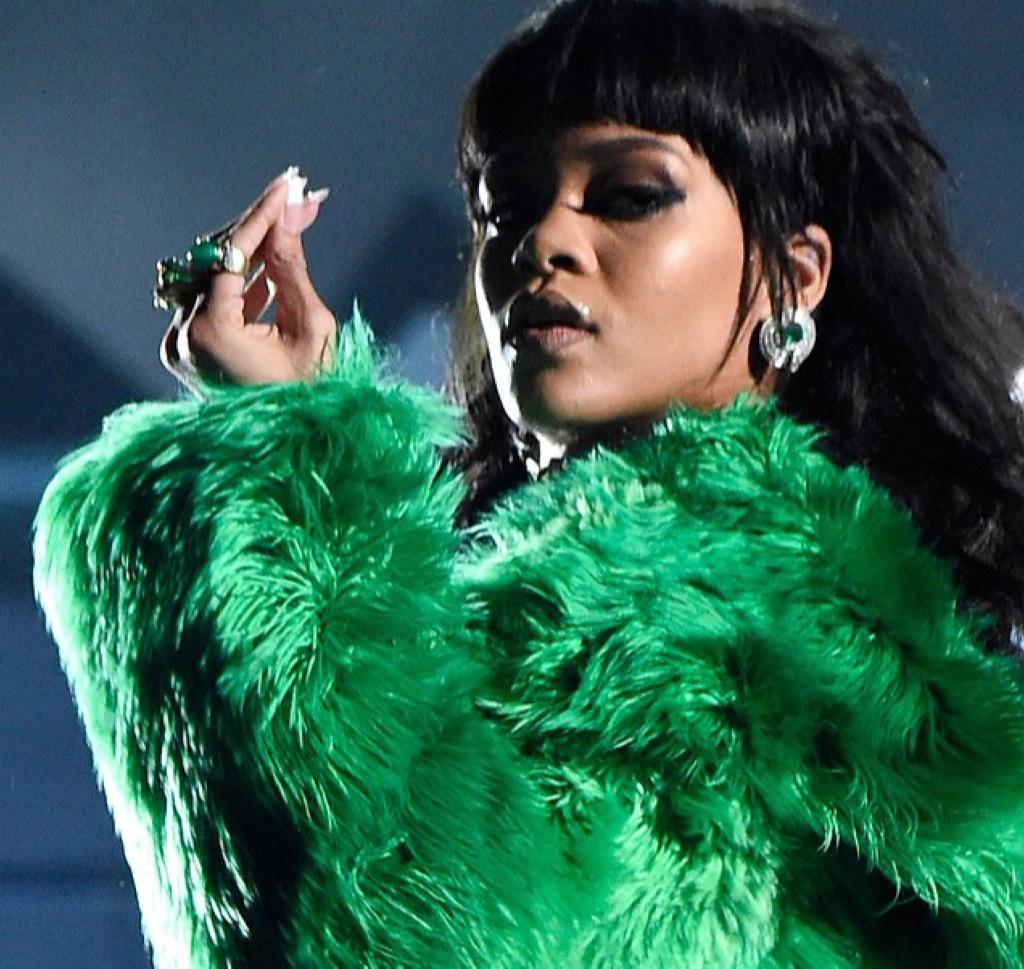 Rihanna
According to online reports, singer Rihanna's long overdue new CD, which was given another release date of April 7, 2015, has been pushed back again for the umpteenth time. The Judiciary Report was the first to state for the past year that Rihanna's label and management have been experiencing difficulty in finding good, potential hit material for the trouble plagued album.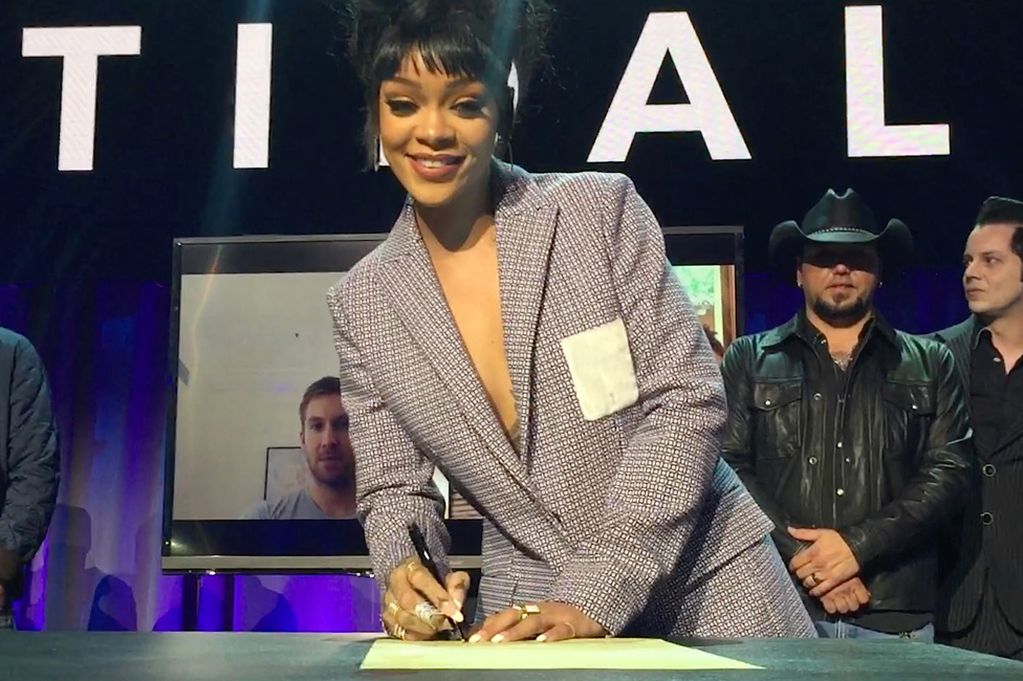 Look at this thief promoting Tidal, the struggling music streaming service of fellow thief and mentor Jay Z, selling music they don't even own, arrogantly stolen from others in acts of criminal copyright infringement and copyright infringement. Bunch of criminals!
Rihanna's entire career has been built on copyright infringement and criminal copyright infringement. Desperate for a edgy song for her new album, Rihanna and company stole the preexisting 2014 song "Betta Have My Money" from Houston, Texas singer/rapper Just Brittany's track for 2015's "B***h Better Have My Money."
Warning: Both songs contain explicit, graphic lyrics
Brittany 2014:
Rihanna 2015:
The songs have very similar beats, melodies, hook and subject manner, demanding someone pay the person what they owe them in a night club. Rumors in the industry are flying that Rihanna is trying to buy off Just Brittany, who deleted the tweet exposing the thieving, fraudulent star. However, the damage has been done.
People have repeatedly sued Rihanna for stealing. The Just Brittany scandal is the latest in a long line of thefts, but this one has proven to be the most embarrassing. "Four Five Seconds" Rihanna's first single from the yet to be released album already flopped. The second single "B***h Better Have My Money" is experiencing low sales as well.
STORY SOURCE
Rihanna vs. Just Brittany Beef, New Music 'Stealing' Scandal Shocks Twitter: 'B*tch Better Have My Money' Rip-Off Delays Album Release? [LISTEN]
Apr 03, 2015 11:51 AM EDT - Rihanna just released a new hit single entitled "B*tch Better Have My Money [BBHMM]." The infamous #BadGal performed the song at the iHeartRadio Music Awards on Sunday (March 29). But some fans of Houston-born songstress Just Brittany were not impressed with RiRi's fresh hip-hop track...Because it sounds WAY too similar to Brittany's original tune, "Betta Have My Money!"
RELATED ARTICLES