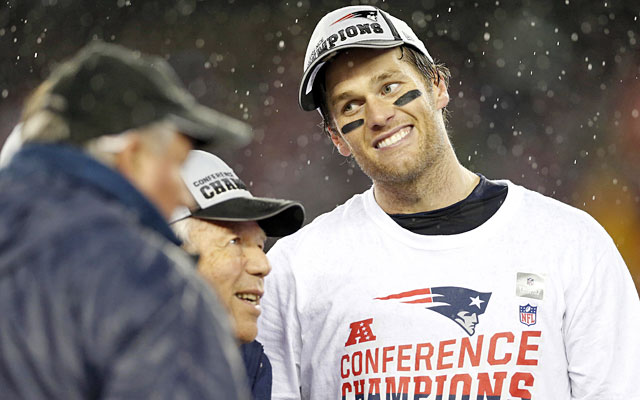 Reports indicate the NFL (National Football League) are eyeing a New England Patriot's ball boy as the culprit in the Deflategate scandal. The New England Patriots have been accused of deflating footballs for an unfair advantage on the grid iron, in the lead up to their appearance in the Super Bowl. Patriots' quarterback, Tom Brady, who benefited from the deflated balls, has denied any culpability in the incident.
However coach Belichick, made statements during a press conference that lay the blame on the star athlete, who is married to supermodel Gisele Bundchen. The incident has been lampooned on television and the internet, leading Brady to state the insults have hurt his feelings. Previously, the Patriots were caught cheating, via filming rivals plays and utilizing the footage against them for victory on the field.
STORY SOURCE
Report: Patriots Locker Room Attendant an NFL 'Person of Interest' in Deflategate
01.26.15 | 3:43 PM - Days after Bill Belichick attempted to put an end to Deflategate with an impromptu, science-filled press conference, it appears the NFL has made a major step in its investigation. According to Fox Sports' Jay Glazer, the league has "zeroed in" on a Patriots locker room attendant who may have taken footballs from the officials' locker room to another area on their way to the field, terming them a "strong person of interest." Glazer says the league has interviewed this person and "additionally has video," but has yet to determine if any wrongdoing was done.
RELATED ARTICLE