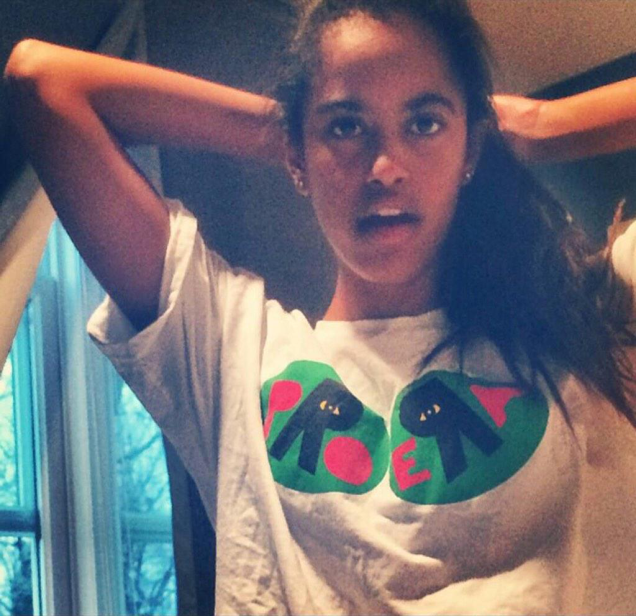 Malia Obama leaked selfie
It is highly frowned upon to use the image of any member of the First Family of the United States for promotional purposes in a commercial setting. The explicit rap group, Pro Era, has done just that in acts that have become a mini scandal. Pro-era obtained a leaked selfie of Malia Obama wearing their t-shirt and released it online for publicity and to promote their new music. This was a security breach.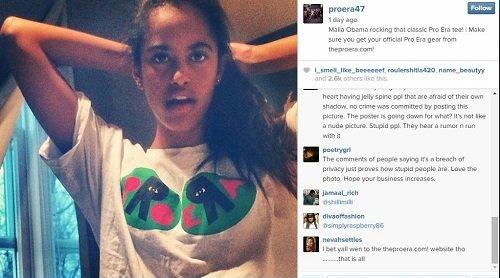 Pro Era using Malia Obama's image on their Instagram social networking page to promote their music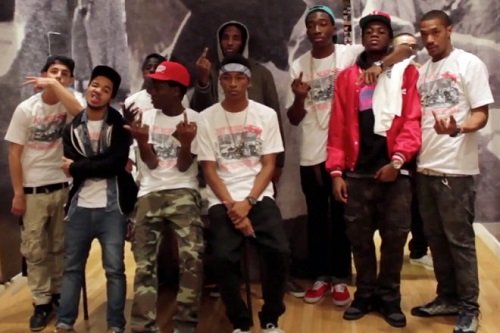 Pro era inappropriately throwing birdies at the camera
Pro era is proud of what they have done stating the photo is genuine and obtained from a "mutual friend." The caption on their social networking site next to her selfie read, "Malia Obama rocking that classic Pro Era tee. Make sure you get your official Pro Era gear." However, using the image of a minor without their parents' consent to promote your product is unlawful.