R&B singer Chris Brown was spotted again with on and off girlfriend Karrueche Tran, who dumped him recently for cheating on her with two groupies. Tran, who waited for Brown while he was in jail on a probation violation, hosted a party in Los Angeles and the singer showed up to the event. A contrite looking Brown was seen staring at Tran.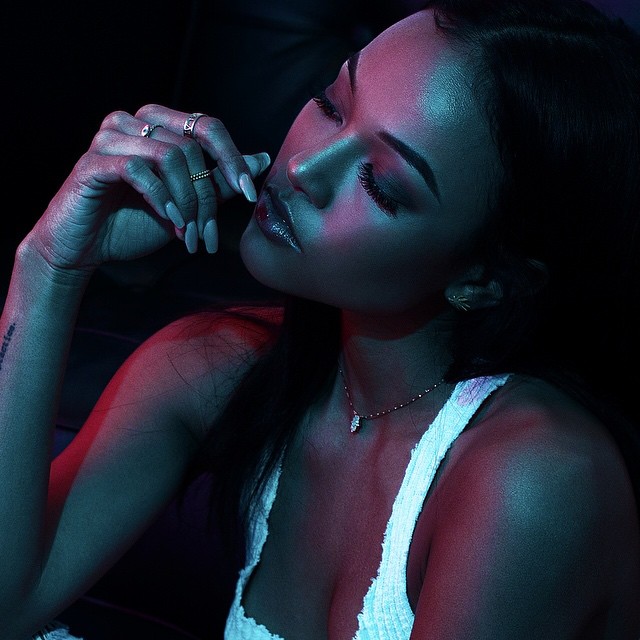 Karrueche Tran
Brown has not been happy discovering the fact male celebrities are interested in dating Tran and renewed their interest in her since their very public split, where the crooner publicly accused her of going on secret dates with his former rival, turned enemy again, rapper Drake. While Drake does like her, Tran's publicist denied the claim. Drake has remained quiet throughout the scandal, which has not helped Tran.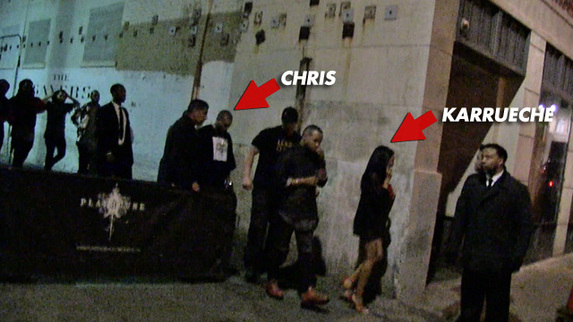 Chris Brown and Karrueche Tran
Brown was seen dancing with Amber Rose, who was lewdly grinding on him at a club. The inappropriate public display set tongues wagging that the money hungry, former stripper, was using Brown for publicity. Rose is currently divorcing rapper Wiz Khalifa, who made a disgraceful sex tape with a woman who has been shopping it to various companies. It's disheartening how people in Hollywood use others and take sex so lightly.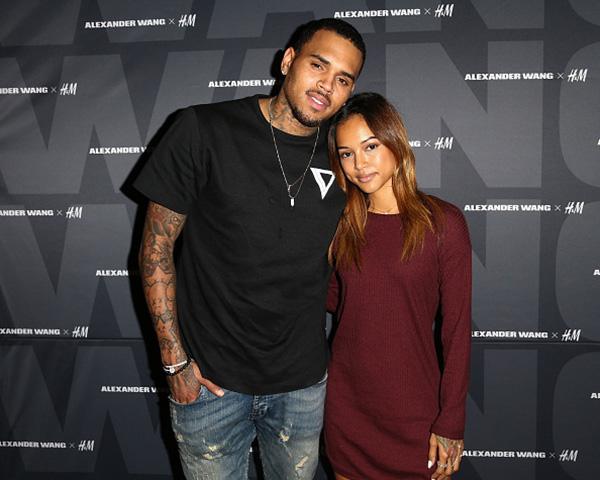 Chris Brown and Karrueche Tran
Brown's other ex-girlfriend, music industry mattress, Rihanna, is upset by the fact that both Brown, the love of her life and Drake, a man she dated as well, are taken with Tran. Rihanna wants Brown back but her label and management continue to oppose it, stating it is not good for her public image. However, the Judiciary Report must ask, how is it good for her public image that she is a chronic copyright infringer, cocaine, weed and ecstasy addict, as well as a raging alcoholic.
STORY SOURCE
Chris Brown & Karrueche They Just Can't Quit Each Other
12/24/2014 7:54 AM - Chris Brown and Karrueche Tran loved, hated, loved, hated ... and apparently the pendulum has swung again. We got video of the feuding exes leaving Playhouse early Wednesday morning. The two of them walk out of the club together, but appear to leave separately.
Karrueche was hosting a holiday party and toy drive at the club and there were flyers with her mug promoting the vent, so it's not like Chris didn't know she was there. It actually seemed like this was a split for good, after CB went on stage and screamed "F*** Karrueche!" Will this be the final chapter? Not a chance.