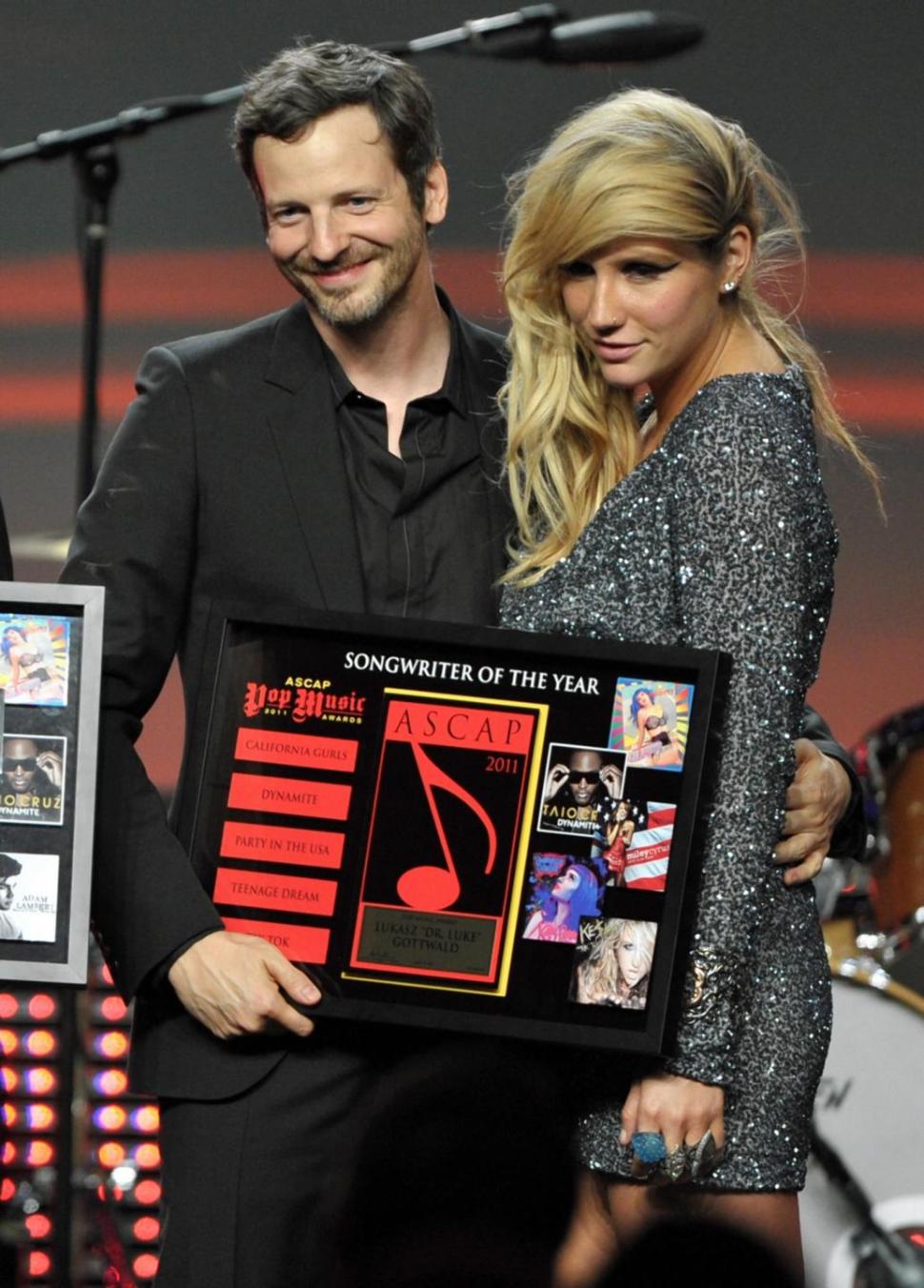 Dr. Luke and Kesha
"Illuminati" pop singer Kesha filed an ugly lawsuit against her corrupt producer, Dr. Luke, alleging he drugged, raped and abused her. The lawsuit was filed on Kesha's behalf by famed attorney, Mark Geragos. The lawsuit alleges Dr. Luke, real name, Lukasz Gottwalk, abused Kesha so badly she "nearly lost her life." Some women have been abused in the industry.
Kesha accused Dr. Luke of giving her date rape drugs, as well as alcohol and other narcotics to sexually assault her. Kesha complained of waking up the next day naked in his bed and feeling sore. She also contends he constantly insulted her appearance, verbally abusing and bullying her regarding it. The question is why didn't she go to the police regarding the rape allegations. I'm not saying he is innocent, as Dr. Luke is strange, but why file a civil suit first, rather than go to authorities alleging a serious sexual crime has transpired.
Luke has countersued contending Kesha's lawsuit is a stunt to get out of her production contract with him. He alleges defamation and breach of contract and is demanding damages in court. Dr. Luke's lawyer stated, "As set forth in the complaint that we have filed on behalf of Dr. Luke, Kesha and her mother are engaged in a campaign of publishing outrageous and untrue statements about Dr. Luke to third parties, including scurrilous and false statements of purported physical and mental abuse of Kesha..."
STORY SOURCE