His Fans Disagree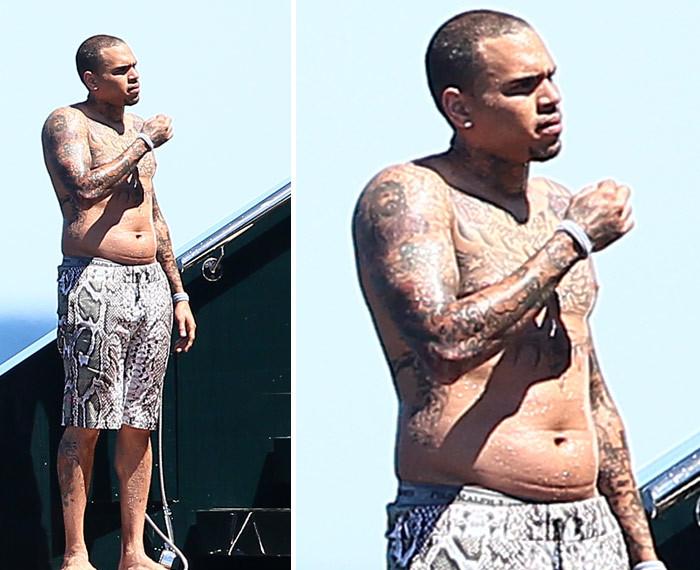 Chris Brown
Chris Brown's love life is the subject of more scrutiny again, as he was spotted on a yacht in St. Tropez with a new woman. TMZ has made the story a top post on their website today, stating the woman is a friend of Brown's ex-girlfriend, Karrueche Tran, who they state recently dumped him for liking photos on Instagram of himself and former flame Rihanna. Tran is also upset Brown won't make a commitment to her, much like he refused to make one to Rihanna. Brown has stated he is not ready to marry anyone.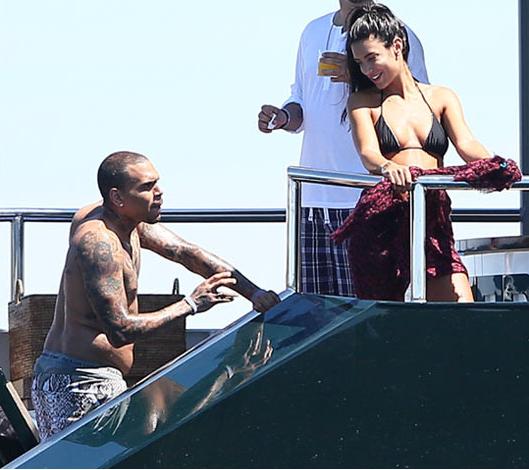 Chris Brown and Karrueche Tran's friend who is flirting with him, but he seems to be paying attention to something else.
Brown's fans insist the woman is a girlfriend of someone in his crew. What gave the TMZ story fire is the way Karrueche's friend was longingly staring at Brown like she wants him sexually. She looked thirsty. That's all TMZ needed to frame the story and run with it and let's face it, some women get desperate around famous men, bringing a significant amount of trouble and bad publicity to their lives. Previously, another of Tran's friends was flirting with and trying to spend time alone with Brown, prompting Karrueche to put her in check regarding it.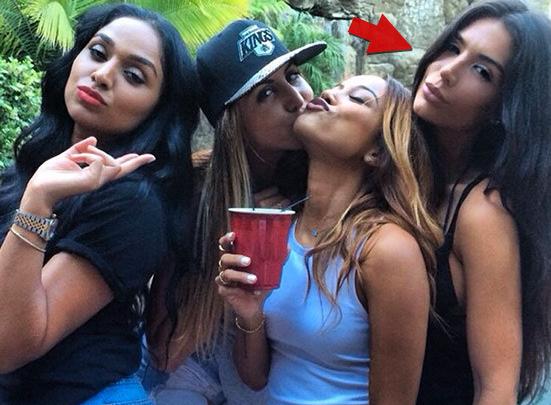 Karrueche Tran (center) and friend pictured with Chris Brown on yacht in France this week (right)
Side Bar: as I stated on Twitter, girlfriend on the yacht needs to ease off Chris, because when Rihanna stabs her she will know. Rihanna is still watching Chris like a hawk and sees him as her property. So all you chicks chasing after Chris, when Fivehead Fenty stabs you, don't say I didn't warn you. I'm just kidding (LOL).
STORY SOURCE
Chris Brown Karrueche DUMPS Him
8/1/2014 1:00 AM PDT BY TMZ STAFF - Chris Brown played the Rihanna card one too many times with Karrueche Tran ... we've learned Karrueche has not only broken up with him ... for safe measure she changed her number. Our sources say Karrueche exploded when Chris recently "liked" 2 fan photos on Instagram of Rihanna and him together...
Chris' reaction to the break up has been breathtaking. He went to St. Tropez this week and took a very good friend of Karrueche's along for the ride. And he made a point to be photographed with her ... making sure Karrueche would see it. Karrueche's reaction was not jealousy. We're told she's changed her phone number ... specifically so Chris couldn't contact her...