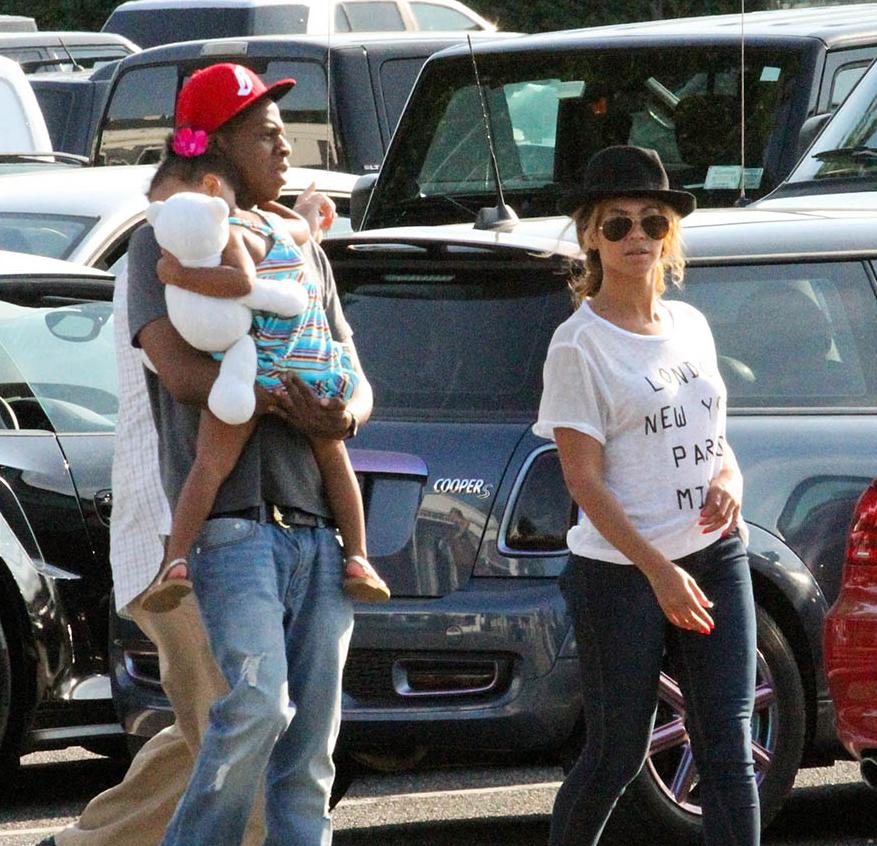 Jay Z, Beyonce and daughter Blue Ivy
Rapper Jay Z has gotten skinny from worry, after his sister-in-law, Solange Knowles, beat him like he stole something in an elevator, in the presence of his smirking wife, singer, Beyonce. The incident destroyed his street cred and greatly damaged ticket sales to his concert tour co-starring his wife. Jay Z has become the butt of many jokes that saw Solange slap the taste out of his mouth and karate kick him like she was in the Matrix.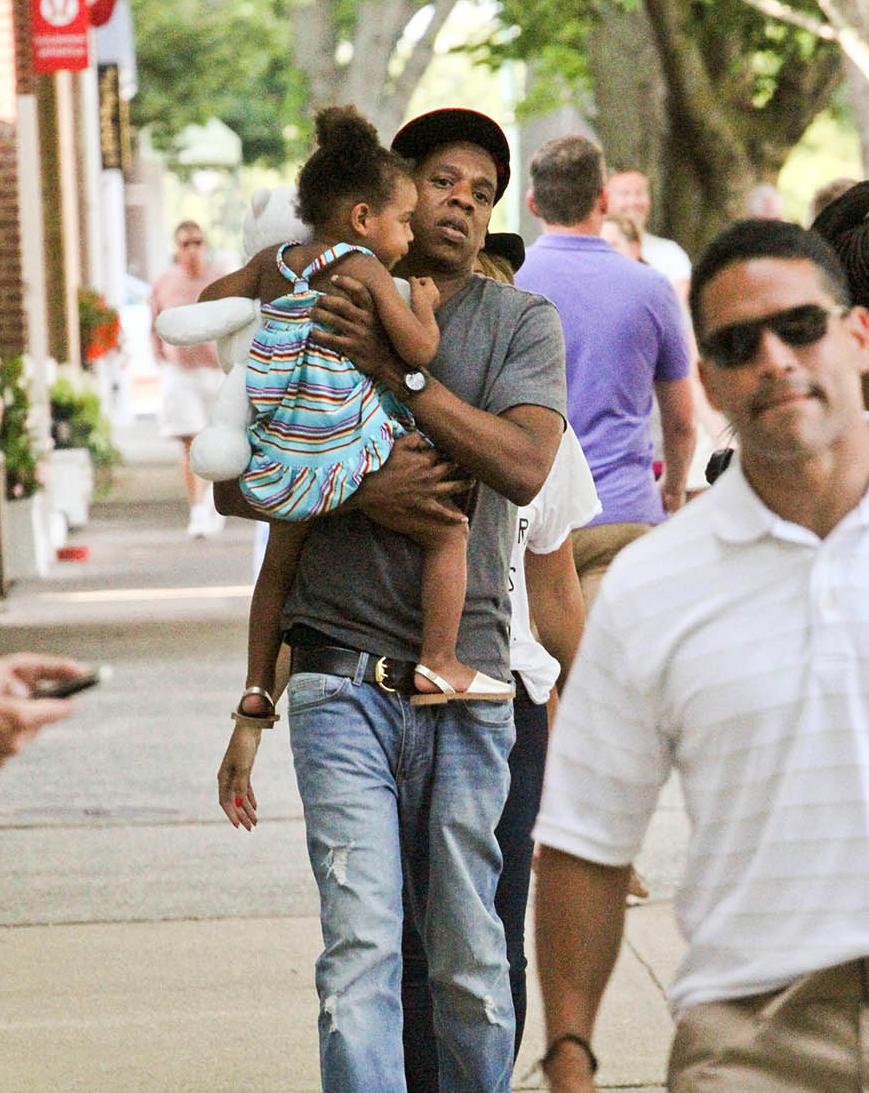 Jay Z, Beyonce and daughter Blue Ivy
As a result, Jay Z was placed on the Solange diet and dropped so much weight at a rapid rate that bloggers commented on his appearance when he came out of hiding for the "On The Run" tour. The rapper is still said to be angry at Solange over his fall from grace in the public eye.